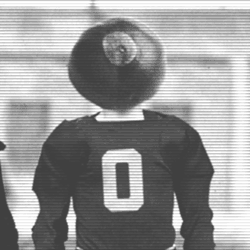 BuckeyeFan150
---
MEMBER SINCE November 27, 2016
Recent Activity
*takes deep breath*

FIRSTLY: Assets that produce cash flow, then from said cash flow, id take care of family debts, etc....
The majority of us have been trained to "take that check to the bank" when in reality, that bank isn't incentivizing us to keep it there (minimal interest in savings accounts) so the first purchase needs to be something that pays a suitable dividend or cash flow, then you buy "stuff" with that.
Great question and forum topic, hope these players make smart decisions with it
Good for Damon, he worked his way up to this position and he finally gets paid! *tips cap
Any word on the numbers?? $2MM-$4MM would be my guess
2 cents....
Okudah would look great in 21
As a browns fan, seeing Baltimore grab JK and Harrison was tough. Both great picks.

It is sad to see that Shea never lived up to the HS hype. IMO, that's a mixture of mediocre coaching and Shea's lack of work ethic......
After reading that article, the name that stood out was (Taylor DB FSU). I thought OSU would have made him into a 1st or 2nd round pick, even though he's under sized.
Aside from Joe Thomas in 2007, Wills is only the 2nd OL taken by the Browns in the last 40 years!!! LOL. IMO, Berry had a great first draft as a GM and just took solid role playing guys.
Moral of the story, a lot of great college careers have died in Cle, because as an NFL organization they are a train wreck! However, with the last few draft classes and FA signings, they are turning the corner.
My ask of Haslem moving forward, is let Berry & Stefanski stick around for a few years to show their worth and actually build out a system.
Love the way both players stack up. Harrison IMO is more athletic, but watching a lot of LSU games (Burrow supporter) made me realize Phillips can cover and tackle VERY well. He will stop the run and be able to defend in space.
In all honesty, it was a coin flip, and I think both players have great careers for the next 7-10 years.
I don't disagree, but Delpit is taller/lankier. With the NFL becoming a coverage league, my lean would be Delpit over Winfield.
In regards to tackling consistently, the edge goes to Winfield.
Gill will find a spot to land. He's got the talent to start in most scenarios, but OSU isn't one of them right now.
OSU's recruiting talent is top 5 in the nation. He plays at almost any other Big 10 school, let alone the MAC or American Athletic (Cincinnati)
best of luck JG
USC or Oregon gave him a bigger bag!! Kidding, not kidding.
This kid just got the Clemson Tiger tatted on his forearm 2-3 weeks ago. Weird twist.
Feel for Gurley but that's the deal.
He will rebound and make a splash somewhere. Maybe TB??? Maybe Detroit?
1. Burrow
2. Young
3. Okudah
Late 1st: Picks 29-32
Dobbins AND Arnette
Picks 50-64
Hamilton AND Jonah
A couple thoughts on this:
1. If classes have been in session since mid January and Covid started in Dec, isn't it a little late to cancel classes? This would have made more sense in late Jan when we all were informed.
2. classes are cancelled but students will still interact which each other, which translates into OSU doesn't want a lawsuit. No school=college students have more free time to party. Bars, house parties, SB trips, etc...

OSU summary= safety first **wink wink oh and yeah we can't get sued for this!!!
Request for the mod; Can we cancel this thread now?
Yuck, this sucks.
If it's an Achilles injury that means he tore it.
Berry strikes me as the type of player NFL teams will take a mid to late round pick on. After seeing what top tier NFL teams did with hybrid players, he has a lot of upside. Will play on special teams right away and can also line up at TE,FB,DE,OLB, etc.....
Keep working Berry it'll pay off!!!
CTE, Drugs and fame did him in. Also, his family issues didn't help. Dad was a hot head and mom didn't seem to care much for anything but money.
Tough to replace all those players, especially Joe B. They won't lack any confidence tho! That team has always walked around like they have been National Champs each year, lol. Burrow finally got them over the hump.
IMO he will be 1 and done. Stefanski in no way shape or form, strikes me as a leader. The players will eat him alive when shit hits the fan. At least in Minny Zimmer was there to protect him.

Cleveland needs an ass kicking coach who doesn't take shit from the players. Stefanski ain't that guy. Plus, who wants to GM this team now??? Lol
what a joke!
Can't see TT returning.
Leatherwood and Moses need time to improve.

Mac jones was pretty good in his absence so I don't see Saban putting the pressure on TT to come back
LSU can score 72 tonight without their starting RB! OU's defense is garbage!