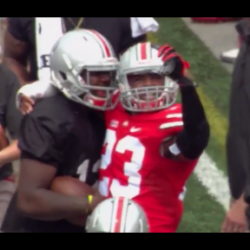 BuckeyeEducator
Columbus, Ohio (via Sandusky, Ohio)
MEMBER SINCE January 12, 2015
An educator. A coach. A Buckeye for life.
Favorites
SPORTS MOMENT: Qualifying for Ohio Golf State Championship.
COLLEGE FOOTBALL PLAYER: Malcolm Jenkins
COLLEGE BASKETBALL PLAYER: Mike Conley Jr.
NFL TEAM: Cleveland Browns
NHL TEAM: Columbus Blue Jackets
NBA TEAM: Cleveland Cavaliers
MLB TEAM: Cleveland Indians
Recent Activity
Booooooooom!
And they change it. Thanks!
Boom but I thought he was number 6?
Up to 55%. Looks like the good guys might get that signing day steal!!!
Agreed Brutus, Holtman has really developed this team in a short time. I mean, the talent was always there but you just couldn't see it on the floor at times. CJ Jackson has improved EVERY game it seems, just a short time ago he was riding the bench because he couldn't handle the ball.
Keep winning games and they might make their way up to a 2 seed and find themselves in Detroit...
Boom! Nice start to Thursday evening. Now let's get some revenge on Iowa City!
Boooooooom!
I host some friends every Sunday to play basketball at some of the athletic complexes around Columbus. We've been doing it for a while and one of my buddies brought a cousin of his for about three weeks straight and I thought he looked familiar but never worried about it. Well after a few more weeks of playing and watching him outwork everyone on the floor like a bull. I finally realized that I had been playing with Maurice Clarett. I feel like I lose some points from Buckeye fan hood for that, but then again, him and I dominated an entire Sunday together on the court so I always have that to fall back on.
Boooooooom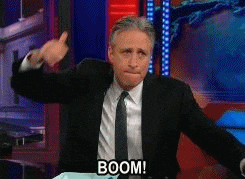 Finally, i can breathe.
Just laughed out loud and scared my wife. This has been me all day. I'm thinking 8:00 pm. Any minute!!
11A...Jacked up to see 6 TD's from JT.
I assume when you say move Tate to the 2, you mean Lyle to the 2.
Went to highschool with Tyson. He Is an incredible person and one of the most kind individuals I have ever met. Our school was so devastated when we heard the news of his injury.
Would gladly donate to be 13th warrior. Can that be a thing?
Triple boom!!!!
Thank you #13. Can't wait to follow you in the league.
Love this new team with confidence. KBD missed a lot of shots because he was fading away for no reason. Hope he watches the film and starts to fix it. He can shoots light out with his proper form.
I'm being forced to watch"The Great Christmas Light Fight". These people have way too much time on their hands.
I wish you and your loved ones strength with your battle.
I think on periscope they just said 3pm....