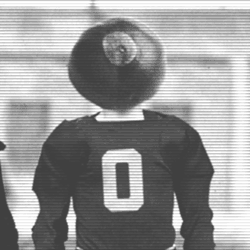 buckeyedude1001
---
Member since 19 January 2012 | Blog
Recent Activity
So is he making his decision or nah...
We really need Kevin Wilson as the offensive coordinator. I mean he was the offensive coordinator for Oklahoma when they had the most explosive offense in the country and he was assistant coach of year as offensive coordinator. Kevin Wilson is a must for me.
Anyone else refreshing eleven warriors to see if there is any news on coaching changes. I mean we were the only team to score 0 points in bowl season. Just have to wait and see what Urban does.
Imagine the hype around it if both teams are undefeated. They could potentially be 1 vs 2. I mean we all know how the 2006 game was. Imagine whooping Michigan on prime time at night with everybody in the country watching it.
Ole Miss at 14. Whatttt??
Also anyone think Michigan game will be a night game?
I hope this is a reality check for our team( for like the second time this year). Smh
And we all thought it was going to be a blowout for us. Instead of trying to impress voters, now it looks like we're going to have to grind it out.
Great news Alex, so i personally think we finish with Reeves, Neal, Dodson,and Marcus
Good night fellow buckeyes
Both Southward and Bogard are staying. Got this from Twitter
Who I think comes
Marcus
Cox
Neal most likely
Dodson