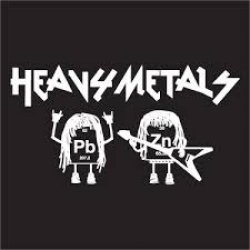 buckeyeCWRU
---
Twinsburg, OH (via Fremont, OH)
MEMBER SINCE April 09, 2015
Favorites
COLLEGE FOOTBALL PLAYER: Chris Spielman
NFL TEAM: Cleveland Browns
NHL TEAM: Toronto Maple Leafs
NBA TEAM: Cleveland Cavaliers
MLB TEAM: Cleveland Indians
SOCCER TEAM: Newcastle United
Recent Activity
That would be lovely assuming he's kept up with things.
Yup. I think Freddie is more the guy you would like to drink beer with while watching the game vs being the guy coaching your team in the game
Maybe but not sure there will be much dynasty left post Bill and post Brady.
From what I heard on the radio here the analytics favored stefankski. Wonder if Freddie was more of haslam hire? I agree with Linda though I was excited to begin with after how the offense looked in the second half of last season but he was clearly over his head as a HC
That's awesome grateful, glad to hear she is doing well. Unfortunate to hear about the poor musical choices but I would expect nothing less with your influence. We are doing well thanks, spending the holiday down in Texas with the Mrs family.
Quality bump coop. Damn how I miss seeing these every day. Merry merry to you and yours and I hope you have a very metal Christmas.
Happy holidays grateful. How's the wife doing? Better than a dead head with some gummies I hope.
I feel like I am late to a party. Good day to you grateful and ECO.
Not my cup of tea but quality thread and bump none the less.
Another one? Tomorrow? You're getting me all excited coop.
Let's be real about it coop, its not really that subjective. Even in the 90's she didn't look great. But its okay, whatever works for you I suppose.
I think Blake took a step down with her. Miranda >>>>>>>> Gwen.
That's gotta rank up there as one of the all time worst music vids.
Makes sense. She's Just a Girl, after all.
I surprisingly got that.
Judas Priest makes everything better. Horns up Coop.
Why do you have to ruin everything?
It's just what grateful does coop, I have learned to just roll with it.
And hot damn I feel like my lucky day to get a fresh TIMH from you. Throw in a dash of crappy jams from grateful and its just like old times.
Hi grateful. Hope you are doing well and hope the Mrs is doing even better.
Honestly not really a fan of them or anyone out of that whole scene, but great write up none the less and I can always get behind a fresh edition of the TIMH.
The year he passed the pretty reckless played at ROTR and Taylor Momsen did an unbelievable cover of like a stone. She was a friend of his and left the stage in tears after that song. Been to a lot of those shows and that was definitely a moment that will stick with me.
Still not disagreeing.
Maybe there's hope for you yet.
I feel bad for you NorCal. It must be tough to be right all the time while simultaneously being around others who are usually so wrong.
No wonder you need a beer.
now I hate you
How's that different than every other day? And I don't see you disagreeing so you're welcome.
Is it slayer? Its totally slayer right?
I can see not liking the screaming parts as they aren't for everyone but you have to admit that when they do the clean vocals both those guys have some serious pipes.
you're welcome grateful, glad I could help you start the day off right
Surprisingly not shitty grateful. A day in the life is in the running for my favorite beatles song.
If you rate it that highly Coop I will have to give it a go.
Speaking of some newer metal/metalcore did you see or hear the new song from Killswitch Engage? Features both the original and now again current lead singer Jesse Leach as well as Howard Jones who took over at the mic for Leach after he left early on in the band's tenure. If you're a fan of theirs its pretty damn cool especially considering they had sort of a Roth vs Hagar thing for some fans with the two singers. Enjoy!