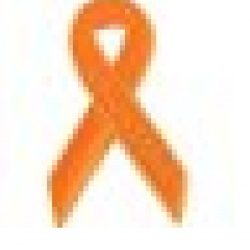 BuckeyeCrusdader
---
SWO (via Cincinnati)
MEMBER SINCE September 30, 2013
Parents went to the ND at OSU game in 1995 when I was five, parents left me at my Uncle's. My dad told me who to root for before he left, my uncle and cousins were ND fans, they couldn't sway me and I puked on their couch for them trying, and OSU won. I don't really remember a whole lot about OSU football until their National Championship season when I attended their games against Cincinnati and Penn St.
Favorites
SPORTS MOMENT: Shot to send basketball game to OT In 6th grade lol
COLLEGE FOOTBALL PLAYER: Current: Haskins, Mike Weber, KJ Hill, JK Dobbins Past: Braxton Miller, Zeke, and Joey Bosa
COLLEGE BASKETBALL PLAYER: none
NFL TEAM: Bengals
NHL TEAM: none
NBA TEAM: Cavs
MLB TEAM: Reds
SOCCER TEAM: FC Cincinnati
Recent Activity
Doing well, thanks. And you?
not without a syringe full of exogenous hormones
It;s possible the OSU fan isn't serious.. in which case it's an immature joke, but slightly funny based on the TTUNs fans reaction
Slipknot songs Solway Firth and Nero Forte
The lyrics to this song is perfect hype for a big game.
Lawrence and their skill players are great. That said I think we whip them in the trenches. If Fields has a solid game JK will have a monster game. Comes down to executing, especially our passing offense and our run defense. Play like we did in the second half of B1G Championship + Fields legs we win going away. I don't think we'll play perfect, but good enough to win. 41-34 Buckeyes
I think you are vastly underselling Fields.. I believe they have to stack the box to stop our run game, if they do that I think that Fields is more than capable to makes plays with his arm and our WR core is very good.. not Clemson good.. but I don't think Clemsons DBs or pass rush are as good as ours.
If Fields can make enough plays to force them out of stacking the box we are going to run them over as the game wears on. I'm more concerned about stopping their offense than them stopping our offense.
I fully expect Clemson to come out in a bear front or 4-4 defense and try to stop the run. Fields has to have success passing early to force them back into their base D, at which point our ground game eats and takes over the game.
Fields was playing with a sprained MCL on his plant leg in our toughest three game stretch facing two very good front sevens and a d-coordinator that blitzes like a mad man... that's a sure fire recipe to miss high.
First off Fields is going to be healthy for this game. Secondly I watched 3 Clemson games against marginal opponents and they do not consistently generate pressure with 4 or even 5 guys. Day has proven that he can figure out the heavy blitz defenses.
I expect us to run plenty of stick routes, slants and deep outs vs zone, with plenty of crossing routes and vertical routes against man. We will see the screen game get used, we will see the TE get used.
I agree Fields holds the ball too long, I want him to work on that a bit. But Fields and Olave are pretty darn good at scramble drill. Healthy Fields is an absolute weapon with his feet too. OL has to communicate better and make sure we don't let the pressure come up the middle
Pretty Close to my score prediction of Ohio State 41-34.
I think Fields and Day will be prepared for Venables aggressive nature.
I agree turnovers will be huge if they happen, but neither QB is really throwing picks.
I think Ohio State wins this game in the trenches and with Fields and Dobbins. A couple downfields hits in the passing game forcing Clemson two deep will get Ohio States rushing offense rolling and wear Clemson down over the course of the game.
Ohio State has to get pressure on Lawrence.. him and Higgins and Ross are too good.
Etienne, have to get him on the ground because he's homerun hitter. I would say Clemson has to watch Dobbins speed as well, it is underrated.
I was obviously thinking of a different play
I don't know, I think both teams are exceptional on offense. I give Ohio State an edge on defense though. I think Clemson is going to sell out against the run on early downs, and blitz a lot on 3rd down.. typical Venables.. but he might break tendencies and run cloud coverages on 3rd downs to confuse Fields and prevent QB run.
I do think we will force them off their aggressive early down run defense by around mid 2nd quarter, once that happens our run game will take over and lean on them all game having their defense gassed late. Our defensive depth could be huge in the 4th quarter
Either run bear front or constantly run blitz on early downs. We have more than capable players and coaching to make them ditch either of those quickly though.
One thing I notice different from Virginia and is outside of an obvious talent discrepancy is their use of two back sets. I doubt we'll run any 2 back sets; would be a shock if we did. We are going to be in either 11 or 12 personell on 95% + of plays.
I hang toxic posters on my wall
Uh Ash ran quarters which is a zone defense with some man principles. Schiano is the coach that implemented straight press man
I dont give flying f**Ck about what the media says.
I have a feeling with a healthy Fields and a healthy DB unit, along with a team that won the second half 27-0 against a top 10 oppenent with their backs against the wall, with a team that has clearly set a goal of winning a natty(and you can tell it means the world to these players), that we are going to play our best football.
Clemson is a very good team, but they haven't come back down 21-7 to Wisconsin.. their big battle test was against UNC. Let's see how they do against one the of the 2 most talented rosters in CFB(other being Bama) That has a bad ass coach and players that are going to put their heart and soul into every snap.
I will say we will struggle with their Passing game but at the end of the day I don't think they can stop our offense, If they sell out to stop the run we will have great success passing, if they play honest defense I think we will have success running the football, and it will be tremendous success late in the game.
I hope you mean only on third and longs... otherwise a base 3-4 run by a team that has run base 4-3 is going to be a disaster most likely when it comes to properly playing gaps in the run game.

I say run some overload zone blitzes opposite chase young and drop Chase into coverage.. now they have 2-3 blockers essentially blocking no one while the 3-tech, DE, and OLB are now only being blocked by 2 players the OG and OT. I would also like to see a few more twist to free up Chase.
I do like 3-4 on third down though. I would have Young and Zach Harrison at OLB with Malik Harrison and Barron Browing at ILB, Hamilton directly over center and Cornell and Landers in 4i tech. The speed/size at LB in that package is downright nasty.
They are going to come out in zone and run blitz. They will have the DE crash the read and run a LB to the QB. I think we need to run stick routes and play action passes to the TEs on early downs to open the game.
They are not going to let Tanner Muse #19 cover our guys one on one, they saw him get burned too many times in the ACC championship. If our underneath routes cause problems they will run more cover 2 and less cover 3 meaning we will then be able to take some shots. At this point we start hammering the rock and keep mixing in stick routes, corner routes and pa passes to the TEs to keep them honest.

Defensively we have to clean up the tackling, gap integrity, and leverage issues that we saw the first half against Wisconsin. Having all our DBs healthy is a plus since we are going up against Tee Higgins and Justyn Ross. Trevor Lawrence is surgical when he has time in the pocket. I really hope Tyreke Smith and Zach Harrison come ready to wreck a game because there is no way Clemson is singling Chase Young. Baron Browning is a solid blitzer and an A+ athlete, just wish he was a step quicker mentally.

I see a high scoring game but I see Clemson's defense getting gassed late 3rd quarter. I hope we are not afraid to rotate guys on defense early and often as I want us to be fresh late and use our depth to our advantage.

Buckeyes 41
Clemson 38
Anyone else think we should go deep early to Olave and Wilson? I'd like to get a few big plays early in the deep game to set up the run game.