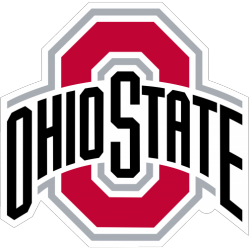 buckeyecountry
---
from Coshocton, OH
MEMBER SINCE December 06, 2011
Recent Activity
Wonder if all this happens if Urban had stayed?
Wish them many years of happiness.
I have been blessed with a great woman for 50 years...since high school...... and married same year we graduated from The Ohio State University.
Have to wonder what his degree was for since story said he graduated.
Dumba$$
When I played football parlays I can say honestly I sucked !
Never a doubt !
GO BUCKS !
The darkness of night will not hide our shortcomings anyway.
"After coasting to a 33-point win over Tulane Saturday in Columbus, Ohio State remains at No. 4"
49-6 = 43
GO BUCKS!
Nice check....I would do 3 games for half that amount.....just sayin'
Christmas will be great for the Day family.
Hmmmmmm.....just saw Notre Dame/Stanford is 7:30 on NBC
I was hoping for a Fox/Gus Johnson game.
Sure hope Bosa can be ready, but not optimistic.
Hate 3:30 starts because I have to listen to wife bitch about game finishing later and losing her chance to go out of town for dinner....a Saturday tradition.
*uck Finebaum and the horse he rode in on.
I agree with Steve OH......Friday we get it.
Drag it on all week
Could this mess get any more *ucked up? Makes OSU look worse every day with this crap. Let it end now. Keep Urban and move on. Courtney is a trainwreck and Zach too.
Trainwreck and dumpster fire are interchangeable.
While in college in early 70's, I picked up Woody's book "You Win With People". To get his autograph, I made a successful trip to Woody's office in St. John arena and he was glad to honor my request....while meeting Woody he offered me, from his secretaries desk, a hand full of little pretzels.
In that book there was a full page photo of Archie Griffin and made sense to track him down some day. Years later there was an event at the Union and I was able to meet Archie and he signed the photo. At my age, about 5 years ago it was time to give my book to my son as a keepsake and one day give to his son(born 8/3/2017) ....it now rests in my son's Buckeyes man cave.
Today(8/18/18) Archie will be at the unveiling of the new Woody statue up the road at Lee Stadium in Newcomerstown at 1 PM, and I plan on attending to meet up with those 2 great men.
Class of 1975, Coshocton, Ohio
This frickin mess reeks of a total dumpster fire.
This was my era having graduated high school in 1970. All these great names bring back the memories. Would have loved to meet some of them.
Although the greatest meet and greet was Coach Woody Hayes in the 70's when I met him in his office to have him sign his book "You Win With People". Still remember him offering me a small pretzel from a jar full on his secretary's desk. I gave the book to my son to carry on the memory. I was able to have Archie Griffin sign his picture in the book later on. Another great memory I will take with me.
Class of 1975, BS Business Administration
Having this news at start of week may have influenced me buying a bus trip to Indy. Scares me but Cardale proved me wrong a few years ago.
Me too....any plans for Saturday?
I and son in law hooked up a bus/game package today with 444 Seat and bus will end up in RV Nation, could be interesting.
My son texted me the story first thing this morning and I fell for it.
My son got me this morning. Sent me a text with a screen shot of the story and I fell for it.
Wow.....and I got a $40 raise every 2 weeks effective Jan.1.
Now I am depressed.
4-6 weeks or months? Headline says months