BuckeyeChief
Moderator
Virginia Beach
Member since 30 August 2010 | Blog
Brooklyn born, Columbus raised, Navy Sailor.
Favorites
SPORTS MOMENT: 2002 NCAA Championship game! Super Bowls 21,25,42 and 47.
2014 WHAT!
COLLEGE FOOTBALL PLAYER: Eddie George, Mike Doss, AJ Hawk, Troy Smith, B Miller, Anthony Gwinn, LT
COLLEGE BASKETBALL PLAYER: Jimmy Jackson, Iverson, Lighty, Ewing, Ken Johnson, M Redd, Sully, Craft, the Villian and D Thomas
NFL TEAM: Giants
NHL TEAM: Jackets/ Rangers
NBA TEAM: Knicks/ Cavs
MLB TEAM: Mets/ Indians
SOCCER TEAM: Crew, USMNT, USWNT
Recent Activity
OT, but are you still in?
Congratulations! It is amazing, but a rollercoaster!
Am I literally the only one here who remembers how awesome the Schott TV? (I get it, it was over-hyped and hasn't aged well).
IRT to Clemson, yeah, I sat there kind of stunned and threw on a hoodie and ignored everyone at my house until it was bedtime. That game sucked.
Bonus: I am debating getting my MBA from tOSU so I don't have to hear alumni talk crap about me being a bandwagoner.
Ty all!
Oh yeah, I really like Minnesota as a team due to going to camp there in 87 before I moved to Columbus.
Also, on my business cards and fb business page, I wore a navy blue suit and gold tie for Toledo.
22 years after getting booted from OSU, I will be a Toledo grad. Of all the things Ohio State is great at, their on-line degree program sucks and that makes me sad. (BTW, if you are AD and from Ohio, UT is amazing.) I wasn't sure we would beat ttun last year. I have turned into a miserable sports person who would rather watch alone, and get more despair from losing than relief from winning.
There were a couple of guys with Ohio ties on the team.
I watched most of the game. It was great to see these guys playing again, I wish GO could have played as well. The court was bad at times (is there ice underneath? Lot's of water issues) and the announcers at times...yikes. I watched on my phone.
He legit reminds me of Oliver Miller. Watching the game today, he played well. I am definitely pulling for him.
Great game today, I was happy to watch them play together, with the Villain as an assistant.
Following; I wondered the same.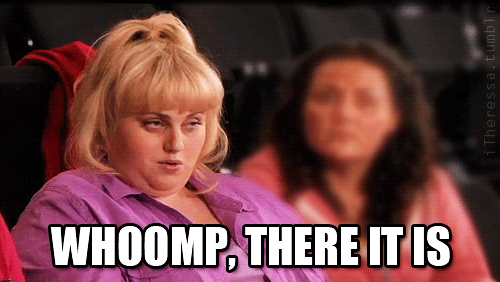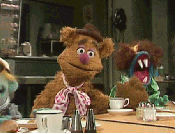 But, he only posted one hand! It may be the other wrist! OMG!!! /s
Good ol' Clintonville. I may have come across those steps in my youth. Glad to see you this morning DJ!
True story I've posted on here before: October, 1997. I check into my first ship. Not a friend in the world. The next day was game 7. We get underway Monday and I am sick for a week. We pull into St Croix Friday, and on Saturday my GF at Denison dumped me via pay phone. F#ck October 1997.
Man I hate to say it, but a Buckeye loss, Giants/Mets/Indians/Cavs in the playoffs loss make me miserable. I sat on my couch and didn't talk the rest of NYE.
Happy Birthday Coach! (I would send you a Navy ballcap, but we know how that'll end up!)
True story: When I was going through induction as a Chief, I had to come up with "entertainment". My go to songs where "Buckeye Battle Cry", "Across the Field", "Hang on Sloopy" and the "Golden Girls" theme song. That last one saved my a$$ a few times.
Happy 4th! Be safe! ( hard to believe this is my last one on AD).
TBH, I'm on daily but I don't comment every day.
This game was amazing. For nearly two years my ship had no satellite coverage and I watched game via 11W threads and gamecast. For some magical reason, while crossing the Atlantic we got this game. My buddy KyleCEdwards and I chugged coffee and chain smoked Newports every commercial break (I mean like 2 pots and a pack each). We watched with a Bama fan, and most of the mess woke up and watched with us. I damn near broke an overhead light when Smith scored and I yelled game over! As soon as the game ended I showered and went to quarters!
Fair winds and Following seas, Mate!