BuckeyeChief
Moderator
---
Virginia Beach (via Columbus)
MEMBER SINCE August 30, 2010
Brooklyn born, Columbus raised, Navy SCPO, ret.
Favorites
SPORTS MOMENT: 2002/ 2014 NCAA Championship game! Super Bowls 21,25,42 and 47.
2014 WHAT!
COLLEGE FOOTBALL PLAYER: Eddie George, Mike Doss, AJ Hawk, Troy Smith, B Miller, Anthony Gwinn, LT
COLLEGE BASKETBALL PLAYER: Jimmy Jackson, Iverson, Lighty, Ewing, Ken Johnson, M Redd, Sully, Craft, the Villian and D Thomas
NFL TEAM: Browns
NHL TEAM: Jackets/ Rangers
NBA TEAM: Knicks/ Cavs
MLB TEAM: Mets/ Indians
SOCCER TEAM: Crew, USMNT, USWNT
Recent Activity
Excellent non sports stories today! The air raid sirens were crazy!
Sneakers. I grew up dirt poor and now that I can afford them I buy them whenever I can. I appreciate the design, colors, etc.
challenge coins. I'm close to 200 so far, but really didn't start until I made Chief.
Disney pins because I like them and I'm financially irresponsible.
Funko Pops! because I like them and I'm financially irresponsible.
I've started collecting Disney park maps to commemorate my tips.
In nor order because I'm in a class:
I would go Tressel, Alverez, Dantonio, Carr, Ferentz
Me as well, let's see what happens!
They have a weird split, which is why BJ quit the team last year.
Can Sully and the Villain suit up?
Stay tuned for a big announcement Friday at 2:15!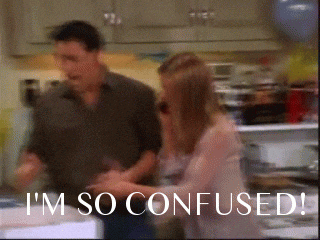 Any idea what the allegations are?
No. We aren't opening political comments BUT they got slaughtered on twitter for it.
They got roasted on Twitter and rightfully so.
I'm glad I'm not the only one lost.
True story: I walked into medical for a check in on my first ship. I see Buckeye stuff all over, and ask the HM who the Buckeye fan is. Immediately, this crusty old Senior Chief yells "Who the F wants to know!" I respond, he comes out and turns out we both went to Brookhaven. (This was in '97).
For that year's game, I was cranking. He got the MSC to let me wear my jersey until people started complaing. I still have a picture of him in whites, and me in dungarees wearing a jersey.
That is f'ing impressive!
ugh so many. In no order (except the last):
1. Watched the 2012 Nebraska game at a Poppa Johns in Panama CIty, Panama on ESPN Deportes.
2. The 2012 game on GITMO at a random bar, and had to be an adult and walk away from a bitter gator fan.
3. 2006 Texas...I was on a NATO deployment, and I was allowed to come home for my youngest hellion's birth and got to watch the Texas game. I was supposed to leave from Turkey, ended up having to fly out of Italy after having my CO chew my ass out for changing my ticket (a much longer story). Thank God I had a Warrant from Ohio look out for me.
4. 2013 Big Ten Championship game...I may or may not have been snuck into a space by another site member to watch the end.
5. 2014 Big Ten Championship and Sugar Bowls...same dude made Chief, so we got up and watched both games while crossing the deployed. After the game, it was shower, coffee and muster time.
ALL TIME EXTREME LENGTH: My oldest turned 6 while I was deployed in 2006; I came home a few weeks later and we had pre-planned that I was going to leave her party, after the party, when we had free time at the museum we held the party at to watch the game. People didn't understand, I had other dads pissed off and calling me a dirtbag under their breath and my wife occasionally brings it up, lol.