BuckeyeChief
Moderator
---
Virginia Beach (via Columbus)
MEMBER SINCE August 30, 2010
Brooklyn born, Columbus raised, Navy SCPO, ret.
Favorites
SPORTS MOMENT: 2002/ 2014 NCAA Championship game! Super Bowls 21,25,42 and 47.
2014 WHAT!
COLLEGE FOOTBALL PLAYER: Eddie George, Mike Doss, AJ Hawk, Troy Smith, B Miller, Anthony Gwinn, LT
COLLEGE BASKETBALL PLAYER: Jimmy Jackson, Iverson, Lighty, Ewing, Ken Johnson, M Redd, Sully, Craft, the Villian and D Thomas
NFL TEAM: Giants/ Browns
NHL TEAM: Jackets/ Rangers
NBA TEAM: Knicks/ Cavs
MLB TEAM: Mets/ Indians
SOCCER TEAM: Crew, USMNT, USWNT
Recent Activity
You are welcome, and I am glad to hear!!!
Welp, I once went on a date with a girl who was in a long term abusive relationship. She kept crying about how much she missed him. It was brutal. It ended with me getting thrown out of her car and a $50 cab ride to the beach.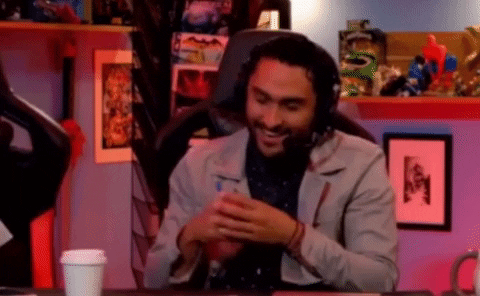 Awesome stuff.
How has the move back home been?
Thanks...I meant to send you that pic. I was in DCA when I took it.
Yes, but his hate for the way he was forced out may trump that feeling; similiar to Don Nelson and Steph Curry.
Also: Disneyland or Disney World?
How do you feel about Mods following you on twitter, happening to be at the same place you are (let's say a random school in Virginia Beach) and meeting up? Stalker-ish?
I think the Jags are going to try and snake the Giants and move up. It will be Coughlin's final F U to the Mara's.
I hope they get stripped.
Thanks for the write up and insight, great job as always!!!
It was one pig mounted on another pig and it said "Makin' Bacon". Warren Spahn lost his mind.
In fairness, I found out later that the father was really f'ed up...I won't say much else but it was sad. In some ways, the shit going on in my 'hood was tragic.
I can't defend his comments because they are stupid. I will concur with the above comments that say he is stretched pretty thin; Lebetard actually discussed this a few weeks ago.
I have no way to, nor do I want to watch his show. I occasionally catch his radio show. He actually does a pretty good job on NBA.
I saw the comments earlier and there is no fudging way he ever watched him play.
I remember back in the day Schottenstien's used to bring in retired players to sign autographs. I got to meet quite a few, but Warren Spahn sticks out. My buddy wore a really inappropriate t-shirt and Spahn gave him the business.
Dave, Thanks for posting! All we get are DC events or Paw Patrol, lmao.
Demand.
There was 140 available for the Rose, nearly 4,000 for ttun's bowl. I think over 6,000 Peach tickets were given away.
A lot of sporting events give away about 10 per game, but a lot of it depends on who donates what.