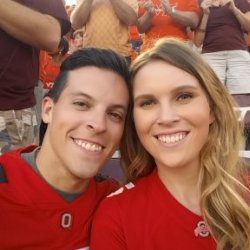 Buckeyebrowny919
---
Northern Virginia
Member since 30 August 2010 | Blog
Favorites
SPORTS MOMENT: Went to George Mason. Watching the 2006 Final Four run hit so close to home and being at the games. And of course in my lifetime, the 2002 & 2014 Championship runs of the Buckeyes
COLLEGE FOOTBALL PLAYER: Craig Krenzel/Eddie George tie
COLLEGE BASKETBALL PLAYER: Aaron Craft, Evan Turner, Conley Jr., Diebler
NFL TEAM: Cleveland Browns
NHL TEAM: Washington Capitals
NBA TEAM: Cleveland Cavaliers
MLB TEAM: Cleveland Indians
SOCCER TEAM: You'll Never Walk Alone
Recent Activity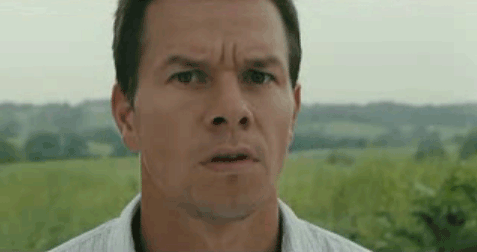 I've held out, but i'm done. It's time for a change. I'm sorry. There is no more room for excuses. Recruiting isn't there at a school like Ohio State. It is sloppy play. Can't shoot. It's time...right?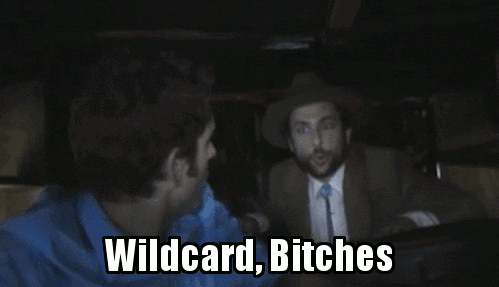 He better have gotten one for that freak left tackle, Smith. I don't see him there though.
But for real...you all need to get off the butthurt train. It is tacky as hell reading some of these messages. Good luck to the kid.
Smart and talented kid. Thank god we've turned into somewhat of a CBU....going to be a force.
Well, he sure as hell isn't getting invited to the MENSA Christmas party. The founder is going to be there and if he cannot behave himself he shouldn't go.
These are absolutely amazing. Probably my favorite all around combo. Well done
Only way that happens is if Delaney has a master plan for a better replacement.
Urban now has a blueprint to perfect and to beat msu...good luck
This just became the best part of the day
That is the most embarrassing targeting call I have ever seen. What the fuck were they looking at?
Forget the band...look at the amazement on Brutus' face!
Just need top 4, bud. They'll take care of the rest.
Announcers: Gus Johnson, Joel Klatt, Shannon Spake
"HAAAA HAAAAAAAAAAAAAAAAAAAAAAAAAA" - Gus Johnson probably
Well...that was doodoo lolol. Videos dominance aside, let's whoop that ass tonight, boys!!! O-H!
ps. don't ruin my birthday.
i'm gonna need Urban photoshopped into this WITH the mustache...
"The only way that gets worse if von Schamann air guitar windmilled out of the stadium."
This will never stop being "too soon."
I've seen a lot of posts from the past couple of days about the concerns from the Oklahoma fans and almost an air of over confidence from our fans. Am I the only one that is somewhat hesitant with the magnitude of this game on our young guys?
Should've prefaced the whole thing stating i've run through the online search results lol. Thank you though.
Buckeye and Bear has doodoo reviews and Crystal City is for the birds. I really like Solly's, it's just a bit on the small side.
I welcome the environment. I'm all for good juju before the game and keeping shit talk to a minimum. Let's just go out there and do the damn thing.
This guy gets it..: https://www.facebook.com/barstoolsportsboston/videos/10154453007357502/