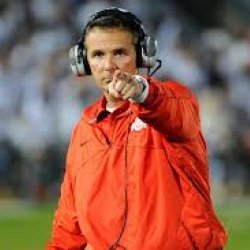 buckeyeboy31
from Newcomerstown, OH--The home of Woody Hayes
MEMBER SINCE March 27, 2012
Favorites
SPORTS MOMENT: 2002 National Championship
NFL TEAM: Cleveland Browns
NHL TEAM: CBJ
NBA TEAM: Cleveland Cavs
MLB TEAM: Detroit Tigers
Recent Activity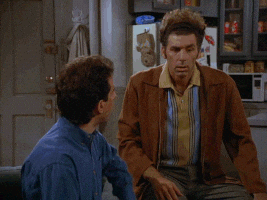 Thanks for linking a two month old tweet, congrat
Just to clarify DeWine just said they go to school Monday and then it starts at the end of the school day
They'll be more tolerable when they're the San Antonio whatevers after they relocate following the 2025 season...
It's been widely reported that Kitchens was hired bc, as previously mentioned, he was easily controllable by Dorsey. Haslam deferred to the football guy that he essentially gave complete control to after Hue was fired. Haslam forced Hue on Dorsey and we all saw how that ended up, so when that failed and a new coach was needed Dorsey was basically given carte blanc. Their 2 finalists for e HC job after 2018 were an OC who called plays for a grand total of 8 regular season games and a guy who's highest coaching point was a QB coach...not quite proven guys as you stated.
Will Bert call to let the coaches he won't be visiting that weekend?
I drive that route a lot and now that you mention it I guess there has been more, never really thought about it....there's too many people on that road anyways, stupid population growth
Can we please mooove this thread back to recruiting?
Nothing in this post referencing Brendan White...blink once if you're ok
No you're right, they're cousins
He should be in the 2 deep this year and may be in line to start in 21 when Myers and Davis go pro and Miller slides to C
hahaha this gif is great...you better take yo ass to the store with that
I have us at 87 players on scholarship right now (some players might be listed at positions where they used to be or where I think they end up) (this also doesn't include potential signees, ex. Cam Martinez)
QB (4) - Hoak, Fields, Stroud, Miller
RB (5) - McCall, Teague, Crowley, Chambers, Williams
WR (11) - Harris, Gardiner, Olave, Gill, Babb, Wilson, Williams, Fleming, JSN, Cooper, Scott
TE (5) - Farrell, Hausmann, Ruckert, Hamilton, Royer
OL (17) - Cupp, Munford, Davis, Myers, Jones, Wray, NPF, Miller, Jacoby, Jones, Vimahi, Johnson, Wypler, Fryar, Toutant, James, Leroux
DL (8) - Jackson, Garrett, Cage, Togiai, Vincent, McKenzie, Cowan, Henry
DE (8) - Cooper, Smith, Friday, JJB, Harrison, Potter, Hamilton, Melton
OLB (9) - Hilliard, Borland, Browning, Werner, Gant, Pope, Stover, Young, Williams
MLB (3) - Mitchell, Eichenberg, Simon
CB (8) - Riep, Williamson, Wade, Banks, Brown, Johnson, Cavazos, Watts
S (6) - Wint, Proctor, Hooker, Hickman, Shaw, Ransom
ST (3) - Haubeil, Chrisman, McCullough (Seibert is a GS Freshman and doesn't count)
Add those up and you have 87...if there's someone I'm missing, please let me know...thanks in advance!
Little brother McCullough is stepping in
sHoUlD'vE pLaYeD bReNdAn WhItE!!!!!
He's in Tennessee bc of his 2nd family (allegedly)
Their lease is up after the 2025 season, and a vote will need passed for them to remain in the city per Mo Egger...they'll be gone here before long
Are you forgetting or ignoring the loss of 9 scholarships and the bowl ban in 2012??
Yeah he's no Brendan White, that's for sure
Haha thanks...it's definitely a fun story to retell and may be embellished a bit after a cocktail or 4
My friends and one of their dads and I were going to the sugar bowl back in 99...we leave and drive all night...we're cruising down I-20 past Tuscaloosa and we come up on this suv all painted up with "go OSU " and similar shit...we get beside it and it's a bunch of hot chicks...I motion with an OH and they give back the IO, so like any idiot 21 year old I decide to act a fool and stick my head out the window...I do this and my glasses go flying off. I pull my head back in and ask the guy in the middle seat if my glasses were back there and he says no so I say shit pull over...well it's 7am and rush hour traffic and we're in the middle lane so that's not possible so I tell him turn around at the next exit. Well there are not a lot of exits on top of each other in rural Alabama so we eventually get to one and turn around...my buddy says is this where you lost them and I say how the fuck do I know I can't see a thing? So he says yeah this it so I am standing by his window telling him to tell me when I can cross bc everything's a blur and I have no depth perception. So after a minute of squinting in the median trying to find some busted ass glasses and realizing that I'm not gonna be able to stop traffic I say fuck it. Except at this point I can't hear him or really see anything so I say fuck it and try to go and as I'm running across the highway I get to the far right lane but trip in a pothole and twist my knee. So I'm sitting on the ground tending to my knee injury peter griffin style and I hear this semi blare it's horn, so I stand up and take 3 steps and dive over the guardrail and tumble my fat ass about 30-40 feet down the land. I could feel the wind from the truck whiz by as I jumped, and my buddy says he thought I was a goner. The worst part is, my eye doctor was closed and I didn't have my prescription when we got to NOLA so all of the girls flashing I couldn't see a damn thing. I got the shit slapped out of me numerous times bc I would get real close and squint so I could get a good look....
I have them at 88 right now with Young, Okudah and JK off the roster. This also includes Hilliard on the roster but not Saunders. It also has Roen McC on there as a RS Freshman, and has all of the freshman who have signed up to this point (doesn't include Cam)