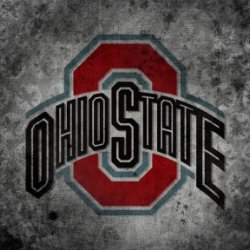 BUCKEYE_BATTLECRY
---
Member since 27 July 2014 | Blog
Recent Activity
I don't remember any "shredding" from Christian Hackenberg and he is a solid young QB. However, I do remember our secondary saving the game on the goal line at The Big House. You say smug, I say GO BUCKS. The Buckeyes have just as much talent on D as any another team; It is time to make every play count THIS saturday and forget about last season.
I literally laughed out loud at your comment; Moreover, I concur.
Im glad you will be back Braxton; you have what It takes to go down in history as one of college's greatest of all time.
Last season I sat on the messdeck of my Coast Guard ship trying to watch the Buckeyes battle Michigan. The reception was horrible, and the game tuned in and out as we sailed around the San Diego bay. I had been pestered all day long by the captain of my boat, being forced to hear the same old garbage about how overrated my Buckeyes are. Being a homesick sailor, Captain had something going for him that especially filled me with rage: HE WAS FROM OHIO AND HE WAS A MICHIGAN FAN. He always used his rank in a manner in which I could not argue for Ohio State.
We all saw last years battle, well exempt me, I heard most of it because of the awful reception--but that was enough for me. Ill never forget what I heard: "Gardner--right side... IT's intercepted!! Ohio State intercepts it!!!.... Tyvis Powell savees the SeEason!!" (Roll Hang On Sloppy).
Regardless if I watch the game at home or Baltimore, I can not wait to see the Buckeyes open their season and beat the Midshipmen. For all of the Navy guys who mocked my Buckeye gear in San Diego, to all of the critics who count us out, to all of the bandwagon MI fans who pretend they know their team--GO BUCKS.