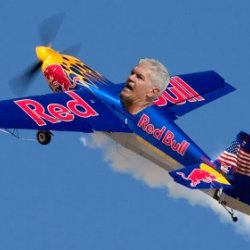 Buckeyeball043
Harrisburg, PA (via New Cumberland, PA)
MEMBER SINCE June 12, 2014
Former OSU Student Athlete
Currently Working/Residing in Harrisburg, PA
Favorites
COLLEGE FOOTBALL PLAYER: Ted Ginn Jr.
NFL TEAM: Steelers
NHL TEAM: Colorado Avalanche, Cbus Blue Jackets
MLB TEAM: Atlanta Braves, Pittsburgh Pirates
Recent Activity
kick that ass like it's never been kicked before.
Agreed, but Saquon was a consensus early first-rounder...Weber probably went from 4th/5th to 3rd I'd bet...still a nice improvement.
Don't be a bitch.
I agree.
The crossing out of the M's is incredibly fun.
This bye week has been the longest year in months
brilliant; that got me to lol
Not sure tOSU Defense is the reason they didn't cover a 30pt spread when they only scored 30 pts.
Lots of difficult picks this week; UM @ MSU all depends on which Spartans team shows up, I think.
Broncos Peyton Manning's mobility
ouch.
Unfortunately based on the comments I've seen there are plenty of sick puppies who I think would do that.
I can't put anything kindly to someone who passes such judgment on a person, family, and decision they know nothing about.
What? A grounded and reasonable reaction? For shame!
How many of us would kill to get a $30-40 million paycheck?
He doesn't have passion? He has been training his entire life for a goal that is 6 months from happening - I would protect that in every way i could, and so would my family...
Have you ever trained for anything in your life? My guess is no.
Jesus, I'm running out of downvotes for your idiotic comments. Please leave.
They get drug tested; I hope this isn't a result of pre-game powder
I understand where you're coming from, but I guess I always found wearing pink to be a showing of support for those battling breast cancer, more than spreading awareness of it.
The donating part is understood (or should be). I assume those who wear pink Saturday are also donating, and are wearing pink instead to say to all going through this battle "we love you and support you." If that's the case, a crowd with tens of thousands wearing pink seems pretty cool to me.
If you're not impressed with the white out, then you decided beforehand to be unimpressed.
I agree that the lion roar is stupid, but that stadium in '14 and '16 got louder than any game I've ever been to in the Shoe.
That being said, this year I think we will silence them for good by the end of the 3rd.