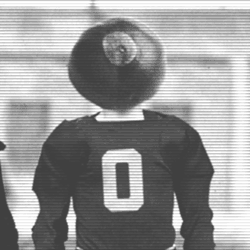 Buckeye83
---
Member since 05 January 2014 | Blog
Recent Activity
Can't believe Houston is still ranked and Penn State isn't.
My wife is going to see it with her friends. I will be anxiously waiting for her to get home...If you know what I mean...
Birm has been saying Tommy Kraemer is sticking with Notre Dame barring a coaching change.
Hopefully Alford has a nice connection with him to serve up another flip!
DJ:
Who will ultimately win over the bachelor? I'm hoping for Britt or Whitney.
Alabi to Miami? Is he looking elsewhere?
Their punter is back though!
Kirk could be interesting with rumors of Kyler Murray flipping to Texas.
Kirk has visited a couple times and is very familiar with Meyer. Plus Birm is somewhat connected to him.
This would be huge!
Just imagine if Desauhn Watson would have committed to us. Urban pursued him hard and we were in his top 2.
We would of had 4 of the top 10. Crazy!
The one thing that scares me is what they did to Arizona in their championship game. They couldn't get any rushing attack going and they kept trying over and over again. Obviously I think we are better than Arizona but Oregon's D-line was able to play lights out that game.
Pretty cool. Hopefully the basketball team can feed off their energy.
He's gone. Happy with Weber. Also don't rule out LJ Scott.
I still think he might flip.
We'll also be adding Sam Hubbard. Urban has raved about him.
We have to control the clock. I loved watching the way Stanford played them last year specifically. They just ran it for 3-5 yards every play and controlled the whole game.
Tyvis Powell is turning into one of my favorite players.
Time to go get another hat!
I can't wait for the spring game next year!
Just think though one of these QBs will be a backup for our spring game.
Good problem to have!
I can't stop thinking about this game and how epic it was!
I'm hoping we're underdogs again!
Im predicting another Oregon touchdown here.
I made one of these bottles as well.
I decided to try out a glass tonight while watching the CFB awards show. Man is it good!
Anyone else tried theirs yet?