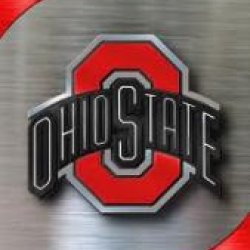 Buckeye.383
San Diego, California (via Wauseon, Ohio)
MEMBER SINCE July 23, 2013
Favorites
SPORTS MOMENT: Even though it is technically vacated, attending the 2011 Sugar Bowl to watch the Buckeyes beat Arkansas. It's one thing to be among thousands of Buckeye fans in Columbus, but it's a whole different experience to travel far away from the Shoe and be part of the 'migration' of Buckeyes, especially when we win!
NFL TEAM: Dallas Cowboys
NBA TEAM: San Antonio Spurs
MLB TEAM: Atlanta Braves
SOCCER TEAM: USA
Recent Activity
Yeah, cfbstats has him at 5 sacks which is tied for 3rd most in the country.
Yeah it shouldn't be lost that the US women showed good sportsman ship after the match. Carli Lloyd was also comforting the Thai goalkeeper after the match. The goalkeeper actually tweeted how much that meant to her.
I have this one marked on my calendar. I even have a small group of friends (non-Buckeye fans) that want to come with and support the Bucks. We have decided to travel and watch each other teams play as a way to see more stadiums around the country.
I definitely agree. I would also add defensive inbound plays under Thad. Too many times to count when opposing teams had to call a timeout or committed a turnover trying to inbound the ball.
Lots of good advice already. I lived in Charleston for Grad School and haven't been back in a few years. I will add a few other suggestions.
Fuel is a really good cantina style restaurant. Really good tacos with a Caribbean influence. It was featured on Diners, Drive-Ins and Dives. It is on Rutledge Ave near MUSC.
Triangle Char & Bar just across the bridge from the downtown peninsula has a really good brunch and good burgers for lunch/dinner.
Hank's Seafood which is downtown has some of the best seafood in Charleston, but it will be more on the pricey end of the spectrum.
Lost Dog Cafe on Folly Beach is also a nice spot for brunch and they allow dogs so you have to be cool with that.
Angel Oak Tree on John's Island is a cool nature thing to see. It is thought to be the oldest live oak tree east of the Mississippi and it's beautiful.
Lastly, I would suggest kayaking the creeks from Bowen Island which is on the way to Folly Beach from James Island. Charleston Outdoor Adventures rents kayaks. I have gone many times and 90% of the time we come across a pod of dolphins feeding in the creeks. The first time was a bit startling seeing a fin pop out of the water, but it has always been dolphins. Sometimes they surface within your oar's reach of the kayak. Just be aware of the tides. It can be challenging paddling back in after being out for awhile if the tide is going out and you're kayaking "upstream" at the end of your outing.
Seriously, dude can't miss a 3!
Someone cover Green outside the arch, geesh.
I'm so stoked for this...I was late to the game and just watched seasons 1-7 (for the first time) over the past few weeks. Hard to tell with the glare on the computer screen, but looked like Arya had a dragon glass spear and maybe the Night King ends up on her list....
So many reasons to be excited for this season, can't wait!
I really hope so for obvious reasons, but also because it is such a fun town/venue. I attended the Sugar Bowl against Arkansas and I am not sure I have had more fun "tailgating" anywhere else. Something about hanging out on Bourbon Street all day with thousands of Buckeyes and then walking to the Superdome.
Yeah there are only a few routes in and out near the stadium, it's awful. Residential street just on the other side of the 210 highway. We didn't see any parking blocked off over there. The only issue is getting there early enough to get the closer parking. Google maps has it at a 20 min walk from where we parked, and we were able to get on the highway to head home in about 10 mins or less.
My section at the Rose Bowl was diverse in age and in participation (being loud or standing) across the age spectrum. I don't know how not to lose my voice when attending a Buckeye game, and I did find (as mentioned earlier in this thread) that when I yelled then others would join in around me, especially 3rd/4th downs. Some people just need a little encouragement.
On another note, my cell service was so crappy I could barely send a regular text let alone photos or social media even if I wanted to. Pictures and texting mom, also a die-hard fan, are the only times this millenial's phone comes out of the pocket .
Same thing here. We parked for free on a street in the near by neighborhood. Our walk to the stadium was about 20-25 minutes, and were surprised to walk by lots and private driveways charging $60-75 when you could park for free 10 minutes further away.
Parking at the Stadium and taking the buses can definitely be a traffic nightmare and the lines to get on the buses were insane. Thankfully I knew this "trick" as well due to past experience. I am lucky enough to live in San Diego to make it an easy trip, regardless the Rose Bowl is definitely a college football fan must.
I'm with you. At this point I'm not sure he will be a head coach again anywhere. But if he does coach again I would say it's OSU again as well. I just don't think anywhere else can come close to "home" for him. If he did though I wouldn't be mad at him. He has brought so much to Buckeye Nation, a little jealous maybe, but not mad.
Man I'm going to miss him being on the sideline, yet excited for the Buckeye's future.
A nice tribute to a Buckeye legend.
Purchased my tickets this morning! Looking forward to the short drive up from San Diego and saving a bit on travel this year.
One of my favorite posts I look forward to each week. Thanks for all of your hard work!
While it would be so sweet to see Alabama and their fans on the outside looking in behind OSU, I do not have confidence that the subjective committee would drop them to #5. I can already hear the narrative, "when you look at their whole body of work.....they lost to a top 4 team by 10 (or a close margin) compared to an unranked team by 29." But in that scenario I hope you're right.
For that reason, as much as I hate to say it, Roll Tide and Hook 'em Horns. Most importantly though, Go Bucks!
Agreed.
Or maybe win the "Michigan football conference," something that hasn't been done in 14 years. Matching their longest conference title drought.
While Wade's hit was mighty impressive, I had to go with the punt block. In my opinion this play really swung the momentum in the Bucks' favor. Plus Coach Meyer didn't think it would work, great play.
Just beat me to it, had to make an edit.
Purdue - 368
Ohio State - 508
Total - 876
I lives there from 2011 - 2013 for grad school. I could never figure out who was more annoying, Clemson fans or USC fans. The teams were a little more even then, but I'm sure Clemson fans are more obnoxious now with their recent success.
I'll go with 38 - 20 Buckeyes.
Why not try it and see what happens? I am a big fan of night games as the atmosphere is not even comparable to a Noon game.
But I understand that the weather would be a big factor. As others have already mentioned, I think a 3:30 start time is a good compromise. Takes some of the weather out of the equation, finishes under the lights, and doesn't finish too late. Now that I am on the west coast I especially dislike Noon EST games.