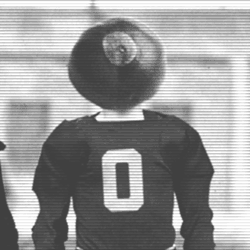 Buckeye@317
---
MEMBER SINCE April 19, 2015
Recent Activity
I thought this was actually pretty funny.
What's fair isn't always equal and what's equal isn't always fair.
Might be my favorite one yet
Anyone know how many players that were on the team last year still have a black stripe? I feel it would really suck/ be motivating if you were in your 2nd year and still have the black stripe.
Who is broadcasting the game?
Should've put Cavazos on Fleming and Scott
I'm not judging him for his outfit or style, but I am judging him a little for spending $200 on a pair of socks. Someone needs to tell them they sell a 6 pack at Walmart for about $11.99.
Also, asking for a friend, do you get a $4,000 suit for less if you buy shorts instead of pants?
I wish I could see what Berry would have done on the D-line after focusing on it for four years. Such a great athlete.
The Bengals are dead to me.
6.5 is a lot. Last year that would have put him 3rd on the team behind Chase Young (10.5) and Dre'Mont Jones (8.5). The next closest was Nick Bosa (4.0). Pete and Tuf were next up with 3.0 apiece.
I don't know snap counts (I think he'll get more snaps than the two freshman did last year), but to compare with other ends from last year Cooper only had 2.5, Tyler Friday had 1, and Tyreke Smith had 0. JJB has also made a name for himself this spring and will see the field at some point as well.
Can walk-ons use the area? I know there are lots of extra privileges if you're on scholarship, but curious if this is one of them.
I think it depends on the site. I'm pretty sure 247 does 32 5 stars every year because there are 32 1st round picks in the NFL draft.
Did we have someone back out of a non-conference in 2019? TCU?
Thanks Iowa, tried forever to embed that, finally settled for a 247 link...
Sometimes I could care a little less, just not much less
I'd rather visit a site that that gets it right and has a basic command of grammar 10 minutes late than the "me first" website.
Unless it is Orlando Pace, I can't imagine basing a coaching decision off of one recruit.
Don't know about the others, but Inoke means devoted in Hawaiian/ Polynesian. Turns out not all cultures base their names from the same language.
Sometimes it's about other guys who got better.
Dude who cares about ultramarathons. Did you see my stat line?
Pretty sure that works both ways
I think Sheffield's combine numbers would see him get drafted ahead of Arnette had they both come out
Sorry I just can't take anyone who uses the phrase "butt hurt" even a little seriously. What comparison are you trying to make here?
Uh that 100% stat can't be accurate. I've played church league basketball for almost 20 years and average over 4 points a game.