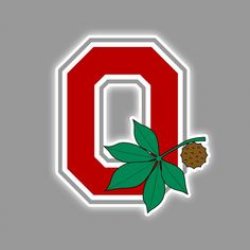 Buckeye2011
---
MEMBER SINCE August 19, 2018
Recent Activity
Thats the worse call I have ever seen
I love how this team responded after the that tough first quarter.
great defensive play call. either leave young 1:1 or browning speed 1:1
Bend don't break. Lets put Browning please
Borland already with a bad read
Ill take a 17 point lead into halftime, plus the coaches adjusted nicely in the second quarter
wow!!!!!!!!!!!!!!!!!!!!!!
Great response by our offense
Have to keep Browning on the field
Borland was beat twice on that drive
That was an awesome design!
That was a great play call!!
O-line and receivers need to step up here.
Do we have a back up kicker?
Like usual Borland and Werner are running around lost. Overall good first quarter.
Borland and Werner are running in circles out there.
That dude is huge. Stars really don't mean a lot to me it's all about a kid and an opportunity. Same take that opportunity and go with it while others flap in the wind. I trust Larry Johnson.
I understand the need for depth at this position. However, if Fields does transfer and happens to land at OSU I believe that Martel will then transfer. This is purely speculation but for a kid who was the gatorade national player of the year, 45-0 as a starter and could probably start at any other college right now besides Oklahoma and Alabama. I am all for the competition but its hard to imagine him staying.
I understand partially why they kept him. They got a small sample of what he was capable of when Urban was gone. He is obviously highly recommended or it appears to be by Meyer. They keep continuity of their players and hopefully some of the incoming recruits as well as coaches (hopefully Larry Johnson stays). The administration has seen was Lincoln Riley has done with Oklahoma and think that Day could also do this (this is complete speculation). But, like many others this is TOSU and anyone not named Nick Saban would be very interested in this position. It surprises me that we at least did not interview certain candidates. I will obviously support Day but it will be interesting several months as he fills out the coaching positions.