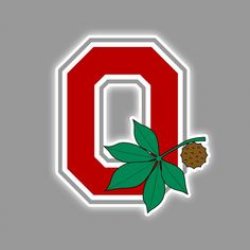 Buckeye2011
---
MEMBER SINCE August 19, 2018
Recent Activity
I am so grateful to be a buckeye!
7 would have been awesome, but they have two score two touchdowns in 4 minutes. I am not saying that cannot happen but it is better than being up by only 10.
I am trying to tell myself there is a lot of football left to play. I hope we can make adjustments and make this a close one.
On both of their scoring drives we could have made a play on third down and let Coan slip right through
I loved that there was no panic, (from what I was able to see on TV). The coaches made some amazing adjustments at halftime. We also made them one dimensional as we held them to only 91 yards rushing. Like people said before it seemed as the first half was more that Wade wasn't playing which caused some issues. Great job by the coaches and players for bouncing back.
I will definitely take a 12 point lead to the half on the road against a rival. If we can get a little pressure on the QB to mess up their rhythm would be huge.
That is exactly what I was thinking.
Please get Dobbins out of there!!!
I was literally thinking the same thing.
Borland has to get off that block
Their QB is going to be running for his life tonight
Offensive line did a great job giving Fields time during that drive
Can we get new announcers please
Thats the worse call I have ever seen
I love how this team responded after the that tough first quarter.
great defensive play call. either leave young 1:1 or browning speed 1:1
Bend don't break. Lets put Browning please
Borland already with a bad read
Ill take a 17 point lead into halftime, plus the coaches adjusted nicely in the second quarter
wow!!!!!!!!!!!!!!!!!!!!!!