Buckeye1996
---
Member since 08 February 2012 | Blog
Favorites
COLLEGE FOOTBALL PLAYER: Eddie George
COLLEGE BASKETBALL PLAYER: John Havlicek
MLB TEAM: Reds
Recent Activity
Hell no. I'm having flashbacks.
https://www.elevenwarriors.com/forum/anything-else/2014/08/38173/hornets-the-attack-counter-attack-and-aftermath
No he didn't. He posted it on social media marketing platforms. Maybe I should do that...lol.
Not just this statement. There has been a series of releases where he puts past OSU players in his recruiting materials plus other comments. Just not my style.
Meh. I'm getting sick of his schtick. I realize he is at Texas but Ohio State is not exactly cardinal direction state U. So, I am pretty confident in saying that Tom contributed to a very successful team effort and didn't do it all himself.
Totally agree with this. This guy is going to be really, really good.
There is a shortage of aluminum foil due to all the tin hats *ich fans are wearing.
Jeff Van Gundy?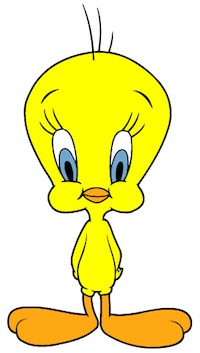 What time zone you in brotha!
Whoa. That was quick! Welcome young man!
Why block kids from transferring to any school? There are NO good reasons for doing it except for pettiness and selfishness.
Would love to have this young man on board. He is going to be very very good.
I was going to leave a long diatribe but screw it and that '96 loss.
My favorite was the Urban skit. My...that was hilarious! He nailed Urban's body movements....lmao.
Malik is going to be a star. Freak athlete with a golden smile and personality. He will attract a ton of sponsors!!!!!
I'm a huge fan. GL Malik.
There it is, and I agree but think it will take a few years.
Seriously...LMAO. The dude gets lapped three times, and is still talking.
I'm a game generation before you. We used to play the original DOOM and DOOM II on the network and so it down so much that faculty would complain about the slowness of the network. Eventually, they figured us out and shut us down..lol.
So the Browns cut Lebeau and he goes 14 years with three pro bowls and they traded Marshall after one year and he goes on to play nearly two decades with 2 pro bowls?...lol.
There is a reason why they called him Charlie Brown. Cleveland fans got Charlie Browned.
Hooker was there!! Man. He is going to be very good.
I'd draft Hooker in a New York minute, and as soon as I could. The dude has it all. Speed, size, and a much higher ceiling. He has very little wear and tear on his body, and his attitude and personality will be a huge asset for any team and his soon to be sponsors.