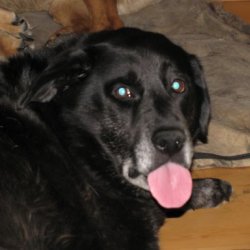 buckeye1964
---
MEMBER SINCE September 24, 2018
Recent Activity
other than Bo Jackson, i've never seen seperation speed like hendersons.
alford had brian snead - and his HS game footage was amazing. it wasn't alfords fault that he made bad decisions off the field. and he had robinson......and it can't be alfords fault BJ got family whispering in his ear to go to a bad texas team just so he's closer to home.]
alfords doing a good job.
after seeing the speed/acceleration henderson has - he's the guy. robinson is a great back - but henderson has freakish ability..
edit - btw, i am NOT "in the know"; but, anyone with 2 good eyes can see the difference in henderson and anyone else.
agreed. i watched edwards tape. compared to henderson, it looks like he's running in cement shoes.
from watching both players film - they're both uber-talented. but henderson has speed/quickness that's freakish. i don't think a team could go wrong with either guy - but if i could take only one - i'd go with henderson. his speed makes me think of bo jackson........they both seem to have an extra gear to reach speeds no runningbacks (normally) ever reach - and that's exciting.
his quickness and speed - i'm stunned. i'm watching him run and i'm thinking there must be some special-effects work in the film to make him look that quick/fast........because it's not possible for a human to move like that -is it? on a side note - i wonder what jim harbaugh is thinking the moment he hears this kid is coming to the buckeyes?
sooners had worst half of defense i've ever seen by a power 5 team. it's shocking seeing them play that bad.
doesn't matter - analysts don't win games.
sidenote- anyone else notice how bad sooner defense is playing? so much for lincoln riley being a "genius". and grinch providing more proof as to what was wrong here last year.
did you notice any defense being played by the sooners?
pollack has liked the buckeyes all year - he's said so, many times, on tv this year.
that tradition should die when corso leaves the show - anyone else does it - they look like an idiot. only corso can pull it off right.
name your issue with herbstreit? i general, he does a good job - hell, he's picked ohio state as the best team all year.
if you're talking gambling - corso % means nothing - he picks straight - no line.
edit isn't needed -you think there is somebody that doesn't know who he is talking about?
agreed. i watch clemson tape of games this year and the qb is constantly throwing to WIDE OPEN receivers and etienne is always running free. - after 13 weeks of this, i'm not sure they'll be able to respond to a team that can actually PLAY football.
and the pundits keep saying "clemson has the experience" - yea, right. just like in '16 when those same "experts" were saying urbans experience will help osu against clemson.......and we know how that worked out.
agreed. but urban brought it all on himself. he stayed with a qb that couldn't throw the ball. his insistence of using so many qb runs.......giving beck/warriner playcalling duties - that was real clusterf#ck of a year.
nothing would have saved the '16 team - the offense was predictable and they couldn't throw the football at all. and by the time we faced clemson - EVERYONE in the country knew this.
i don't see how the total points in the game is under 55. if we win, i don't care if it's 3-0 though. LOL
i didn't think it could get better than miami in '02........but bama topped it.
howvever, without a doubt -this would be my new "best win ever" - dabo swinney is SUCH an ASS. he shouldn't be awarded for beating bad teams all season. ]
buckeyes win 38 - 21
RB - wow, this and some of your other comments are really bizarre - what buckeye team have YOU been watching this year? it's like you're in your own alternate reality where the bucks aren't very good. and in another comment you called the offense conservative???? - you know they're the #1 SCORING OFFENSE IN THE COUNTRY - right? and you called them "conservative". i'd love to respond; but, i'm not sure what the hell your thought process is when you throw these comments out there.
i agree. with the short passing i'd bring safeties closer and dare lawrence to beat our corners deep. - if he has to do that, i don't think our d-line will give him the time he needs to look downfield.
i've said that after around week 6. my biggest concerns is penalties, turnovers and settling for field goals instead of touchdowns - those can change this game real quick.
i like miller a lot - he committed real early. it shows he wants to be here.
what's your issue with herbstreit?
like i told someone else - rayma is 8-0 straight up and 6-2 against the spread in the last 8 picks.......that's money!