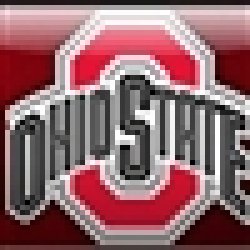 Buckeye Jim
---
from Miller City, OH
MEMBER SINCE November 26, 2014
Favorites
SPORTS MOMENT: Being at the 2002 National Championship game
COLLEGE FOOTBALL PLAYER: Archie Griffin
Recent Activity
We're saving that for Bama...
Or 2 conferences are left out if a team like ND gets in.
Urban's headache is not helping either. May be adding doubt with some recruits.
Looks like Urban finally got his tattoo!
Do we really want to see "Row the Boat" plastered all over Columbus?
That looks like most of them... scUM fans that is
You guys are spot on regarding Davis! I've heard many HS broadcast with more insight than he provides
Except all the major bowls would have $EC teams playing each other, since they had 10 teams in the Top 25 at the beginning of the season.
Let's not forget about Jameis Winston and Scam Newton...
This is a class I think I would enjoy...
I didn't know Brady Hoke was a CBJ fan...
That exact thought crossed my mind as well, then I realized that would put us against Wisconsin if we were to advance, which would have been very puzzling.
His "M" looks more like the Golden Gophers than TTUN's, he must not know the difference. Can you imagine Urban making an "O" that looked like Oregon's?, hypothetical only, Urbz has way more class than that!
According to the seeding, the committee feels the Buckeyes are the 3rd best team in Ohio (Xavier-6, Cincinnati-8), however we are perceived to be better than Dayton. Should be interesting...
I don't think this would solve whatever it is they are attempting to accomplish by doing this. There will be ways around this rule anyway. Kids will take college credits in HS, so that when they arrive at college, they'll have sophomore status and be able to play when they arrive. This will just put more pressure on kids while in HS. I found this out when my son went to college. Freshman weren't allowed to have cars on campus, but after one semester, he was a sophomore because of credits he earned while in HS, I then had a kid and a car away at college...
They better do this for all sports, not just football and men's basketball. Why are these sports being singled out?
The only beneficiaries would be the non-P5 conferences, unless this implemented across the board, including the other divisions.
If only I could read my wife's mind...LOL