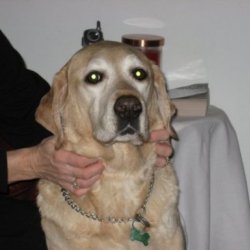 Dr. IlliBuckeye
---
Richland, Washington (via Cincinnati, Ohio)
MEMBER SINCE July 27, 2011
BS, The Ohio State University Class of 2010.
PhD, University of Illinois Class of 2016.

Now living in Richland, Washington (it's in the desert in SE WA).
Do not live in a van down by the river.
Favorites
SPORTS MOMENT: In Person:
2006: #1Ohio State vs. #2Michigan in the 'Shoe! I have never seen a better game in person.

Close 2nd = 2010 Rose Bowl: Ohio State vs. Oregon, 35 hour drive straight through was well worth it.

Close 3rd = 2011 Sugar Bowl: Ohio State vs. Arkansas, yelling F*%K you to Mark May made my life

4th: 2014 - Seeing CARDALE JONES and the rest of the Buckeyes destroy Wisconsin 59-0 in the B1G Championship Game.
COLLEGE FOOTBALL PLAYER: Troy Smith, Beanie Wells, Chris Spielman, James Laurinaitis, Orlando Pace, Nick Mangold, EzE
COLLEGE BASKETBALL PLAYER: Aaron Craft, Jon 3Bler, David Lighty, Mike Conley Jr., Mark Titus
NFL TEAM: Bengals
NHL TEAM: Blue Jackets
NBA TEAM: Spurs
MLB TEAM: Reds
SOCCER TEAM: 'Merica
Recent Activity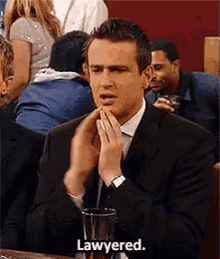 Playing fast and loose can result in more penalties. Meyer even stated he was ok with that. The bone-headed penalties are the problem.
This matchup figures to be much closer, but ESPN's experts are unanimously picking a Carmen's Crew victory.
Looks to be nearly unanimous (Jeff Borzello picked the Golden Eagles - he must be a shitty writer).
Atlanta or Jerry's World are the likely destinations
Is there anyone arguing for getting rid of the conference championship game?
Sweet 16 should be the floor for this team.
"Excited to give all I have to The Jazz and the city of Utah! "

City of Utah in the state of Salt Lake.
And late night Papa Johns delivered from East Lansing
I'm not a medical doctor, but that does not look right to me.
Especially the case of Martell. What was the reasoning for Martell to be granted immediate eligibility? Fields' case (the racism by the baseball team member - if I recall correctly) at least is reasonable.
It's based on shot-value. Shooting 45% from mid-range is effectively the same as shooting 30% from three. In this case, if you can shoot better than 30% from three, it makes sense to shoot threes more often than mid-range jumpers.
"Getting inside" and taking a 15 foot jumper are two very different things.
4 year contracts. First rounders have a team-option for a fifth year.
The mid-range jumper is one of the worst shots in basketball (unless wide open). You have to be at least 50% better at making mid-range jumpers than making 3pt shots for it to be worthwhile.
I sadly have not been to a game in Ohio Stadium since they started selling alcohol. Do they stop selling before the 4th quarter? That would be reasonable and make sense to me.
There are literally two factors that determine speed: stride length and stride frequency.

Speed (m/s) = stride length (m) * stride frequency (#/s)
Boom. Scienced.
(Now there are ways to improve both stride length and frequency, but that is a different story)
I'd be ok with that
His Twitter handle makes me think another Zeke playing up in Dallas should have a chat with him.

This. He is definitely a long strider. They should put Parris Campbell, and if healthy, Kendall Sheffield.
He was drafted at 1 by San Diego but then was traded to NY in a swap for Rivers (who the Giants drafted at 4).
He had a whizzer overhook preventing control the whole time, and the other guy had his crotch on Joey's head. I don't understand how you can call that control and a take-down.
B1G got 8 of 14, not 9. Point still stands that the B1G had the most teams of any conference in the dance. B1G is the deepest league, but the ACC might be the best with so many near the top.
TE and/or up-back is absolutely key to our running game, especially last year when we didn't having a running quarterback (or did we). Heuerman and Vannett (and Evan Spencer) were critical to Zeke's success.
Jones skipped due to a hand injury.
A living river otter would be interesting.