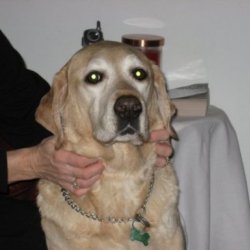 Dr. IlliBuckeye
---
Knoxville, Tennessee (via Cincinnati, Ohio)
MEMBER SINCE July 27, 2011
BS, The Ohio State University Class of 2010.
PhD, University of Illinois Class of 2016.

Ohio to West Virginia to Ohio to Illinois to Washington to Tennessee
Favorites
SPORTS MOMENT: In Person:
2006: #1Ohio State vs. #2Michigan in the 'Shoe! I have never seen a better game in person.

Close 2nd = 2010 Rose Bowl: Ohio State vs. Oregon, 35 hour drive straight through was well worth it.

Close 3rd = 2011 Sugar Bowl: Ohio State vs. Arkansas, yelling F*%K you to Mark May made my life

4th: 2014 - Seeing CARDALE JONES and the rest of the Buckeyes destroy Wisconsin 59-0 in the B1G Championship Game.
COLLEGE FOOTBALL PLAYER: Troy Smith, Beanie Wells, Chris Spielman, James Laurinaitis, Orlando Pace, Nick Mangold, EzE
COLLEGE BASKETBALL PLAYER: Aaron Craft, Jon 3Bler, David Lighty, Mike Conley Jr., Mark Titus
NFL TEAM: Bengals
NHL TEAM: Blue Jackets
NBA TEAM: Spurs
MLB TEAM: Reds
SOCCER TEAM: 'Merica
Recent Activity
Is volunteer assistant basically equivalent to a graduate assistant?
Testing Testing Testing.
When stay at home measures can be relaxed depends very strongly on an increase in testing, contact tracing, and improved treatments. Testing for the virus is very important so that we can then contact trace. If you test positive for the virus, we can then ideally isolate you and people you have come in contact with (particularly for extended periods of time). At the same time, testing for antibodies (assume that those who already have it can't get it again, at least for a while) can allow those who have had it get back to normal. Many people will never know they ever had it, and so testing as many people as possible for antibodies is important. With the widespread increase of these two tests, can begin to have more normalcy. Large crowd events will still be unlikely for many months.

https://abcnews.go.com/Politics/simple-blood-test-covid-19-antibodies-reopen-economy/story?id=70024837
That is impressive. At 32 years of age, I'm right around 10 gallons (helped by giving platelets for a year - my platelet count is now too low to make it make sense). My goal is to add another 25 gallons by the time I retire.
Gave on March 16th and just scheduled to donate again on May 11th. #Every56days
Last week, USA Today projected merely granting seniors another year of eligibility would cost Power Five public institutions between $500,000 and $900,000.
Perhaps some head football/ basketball coaches (often the top paid public employees in each state) could give a little back. They certainly would get a huge positive publicity bump if they did this.
My hunch is no sports will have crowds greater than 1000 spectators, if there are any sports at all.

This article shared by Gm3Jones in today's poll question explains the reasoning pretty well.

https://www.theatlantic.com/family/archive/2020/03/coronavirus-social-distancing-over-back-to-normal/608752/
1st round - Burrow, 2nd round - O-line, 3rd round - Malik Harrison
Testing, testing, testing; the virus likely spread undetected before anyone knew about it. They also do have an older population.
South Korea has turned things around because they have been testing and tracking interactions like gangbusters.

I'm not a medical doctor (PhD not MD), but I know data is highly important to solve any problem. You can't find a solution to a problem if you don't first understand the problem. Without testing, you are "flying blind". And that is what scares me so much here in the US. We are so far behind on testing that we don't have any idea how widespread this is. Based on community spread already, I would think that Ohio's health director isn't too far off with her estimate of 100,000 cases just in Ohio.
The cancellation of events and activities will likely help dramatically curb this (though it may have been unnecessary if we increased testing and isolation/quarantining much earlier). Unfortunately, I fear in the future, people may not learn this lesson. They may see that it had fewer deaths than SARS, H1N1, etc. and think doing these actions was unnecessary; even though these actions (like China quarantining all of Wuhan) may have "flattened the curve" enough to limit the deaths.
That 0.8% fatality rate you cite is still really high, and in a country that has taken it very seriously from the get go. Also, with the lack of testing, we can't know our fatality rate as some deaths for example could be erroneously attributed to the flu (since they have overlapping respiratory-related symptoms).
We don't want to become Italy. Slow the spread of the virus. Make it so that doctors literally don't have to triage patients as if they are in a war-zone.
(Not a medical doctor)
We won't be stopping transmission. The key is to slow it down so as not to put a huge burden on the healthcare system. You slow it down by having fewer large gatherings. You slow it down by reducing non-essential travel (my work will not pay for travel for the foreseeable future). There will likely be thousands to millions of people in the US that get the virus. If all those people get the virus tomorrow, that is horrible (see Italy). If the same number of people get it over the course of a year, it is bad but doable. Slow the spread. Wash your hands. Don't touch your face. Limit non-essential travel.
There is still time to cancel. The NBA has suspended the season (rightfully so) due to one player testing positive for it.
A casino in Pendleton, Oregon closed for three days several weeks ago to sanitize everything after someone in the casino had it.
General Studies major Tom Brady might be his only possible replacement.
https://www.cincinnati.com/story/sports/college/michigan-state/spartans/2020/02/04/luke-fickell-michigan-state-football/4658067002/

Enquirer is reporting Fickell is their top choice. Would be following a very similar path to that of Dantonio (OSU DC --> UC HC --> MSU HC).
Wednesday February 12th. Mark it on your calendar.
This increases the chances that the Bengals keep the first pick. If Tua had stayed at Bama, more teams would have considered trading up for Burrow. Now they may wait a little bit to draft Tua.
Especially as a running back, where the "tread on the tires" will only last so long, this makes perfect sense for him. He is a top 6 Buckeye running back of all time, a list that includes four Heisman trophy winners (Janowicz, Cassady, Griffin, George, and then also Elliott). #RBU
I think Wisconsin blitzed differently than in the regular season game calling for blitz pickup by Dobbins who is just a little too undersized, though does a decent job.
Unless they get blown out, I don't think any team inside the top 8 (outside of Utah) should drop out of the top 8 if they lose in their conference championship game. Adding a loss via an extra game shouldn't be held against a team compared to those outside the top 8.
No need to add salt because it's been marinated in Wolverine tears.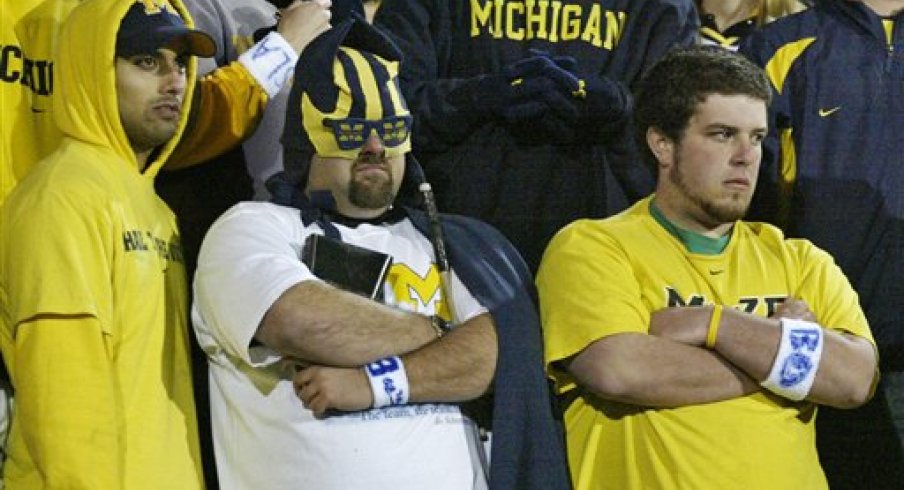 Our defense last year was historically bad. LSU's defense this year, while bad, isn't atrocious.
Even worse. I think I was looking at an old schedule. Damn google.
I'm sure the quality of our next opponent made it easier to just let it be and accept the NCAA ruling.
(edit and I'm highly confident I am not the same person as Keith...)