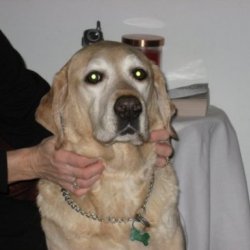 Dr. IlliBuckeye
---
Richland, Washington (via Cincinnati, Ohio)
Member since 27 July 2011 | Blog
BS, The Ohio State University Class of 2010.
PhD, University of Illinois Class of 2016.

Now living in Richland, Washington (it's in the desert in SE WA).
Do not live in a van down by the river.
Favorites
SPORTS MOMENT: In Person:
2006: #1Ohio State vs. #2Michigan in the 'Shoe! I have never seen a better game in person.

Close 2nd = 2010 Rose Bowl: Ohio State vs. Oregon, 35 hour drive straight through was well worth it.

Close 3rd = 2011 Sugar Bowl: Ohio State vs. Arkansas, yelling F*%K you to Mark May made my life

4th: 2014 - Seeing CARDALE JONES and the rest of the Buckeyes destroy Wisconsin 59-0 in the B1G Championship Game.
COLLEGE FOOTBALL PLAYER: Troy Smith, Beanie Wells, Chris Spielman, James Laurinaitis, Orlando Pace, Nick Mangold, EzE
COLLEGE BASKETBALL PLAYER: Aaron Craft, Jon 3Bler, David Lighty, Mike Conley Jr., Mark Titus
NFL TEAM: Bengals
NHL TEAM: Blue Jackets
NBA TEAM: Spurs
MLB TEAM: Reds
SOCCER TEAM: 'Merica
Recent Activity
Those scholarhips don't lie.
I don't see anything wrong with what Chris Spielman is doing. As far as I know (could be wrong), but players do not sign away their names and likenesses to be used by the university, especially with third party sponsors, for the rest of their lives. They should be able to negotiate the right to use their name/ likeness for marketing reasons or at the very least give a go-no go to using their name/ likeness.
I'd much rather play BGSU, Miami, UC, Toledo, Ohio, Kent St, or Akron than the likes of Tulane, UNLV, Florida Atlantic, and Tulsa.
When do tickets for the two Portland games go on sale? I live in southeast WA and want to cheer for my Buckeyes and against the Catholics from Spokane.
Your rankings are pretty close. Though at lot depends on the program. For most engineering programs it goes:
Tier 1: Northwestern, Illinois, Michigan, Purdue
Tier 2: Penn State, Wisconsin, Ohio State
Tier 3: Minnesota, Michigan State,
Tier 4: I have no idea, but I know Indiana just started an engineering program

But 13/14 of the B1G (not Nebraska, primarily because of their large dependence on USDA research) are in the Association of American Universities, which is basically the top 60 research universities in the country.
https://en.wikipedia.org/wiki/Association_of_American_Universities
I know we never had good strength and conditioning under Thad, but did we really not have an actual strength coach for the b-ball team?
Videos of someone doing pretty much anything to "Le Regiment" would do the same.
BRILLIANT!!
No hard feelings.
I think there is plenty of context in the shirt. Ever hear of the saying "driving while black". While he added more context to clarify, it certainly had enough to start the conversation. I fully respect him for doing this. Easiest way for him to reach a large audience. It absolutely is a race issue too as we are still very segregated by where we live, by where we go to school, where we work, etc. This tends to exacerbate problems with violence, poverty, etc. Diversity in where we live (etc) tends to improve all these aspects. I'll leave these here so that everyone can read for themselves.

http://www.npr.org/2017/05/03/526655831/a-forgotten-history-of-how-the-u-s-government-segregated-america
http://www.npr.org/2017/05/17/528822128/the-color-of-law-details-how-u-s-housing-policies-created-segregation
https://www.nytimes.com/2016/09/19/us/housing-bias-and-the-roots-of-segregation.html?_r=0
Agree 100% Bad Owl. To say nothing can be done "from the outside" is absolutely inaccurate. Short-term help, perhaps cannot be helped, but over the long-term things can be improved by improving education, reducing poverty and income inequality, providing rehabilitation, etc. All of which, all people can become involved in in some way.
See tweet in Bucknut's post above. Trade is meant to break up dysfunction in the locker room and more importantly clear up cap space for a big move next year.
The importance of the "beyond the arc" shot in 3-on-3 compared to 5-on-5 necessitates that Jon 3bler be on your team (at least off the bench as the Olympics will have one sub). The dude shot over 50% from 3 his senior year.
Group him with Turner (studly), Lighty (excellent defense and good enough shooting/ movement/ ball handling), and Oden/ Sullinger (only one big man is really necessary in 3-on-3, though I lean towards Oden as his defense can protect the basket from anyone getting past Diebler).
He's still only 49. I could see him come back to another program after a few years... if his health issues improve.
He would make a great studio analyst for CBS or ESPN. I doubt he would want to do too much travelling as a game commentator with his back/ leg ailments.
And 2013 days since we last lost to TTUN.
http://howmanydayssincemichiganhasbeatenohiostate.com/
I am struggling to even finish watching Iron Fist; it is so bad.
1. DD season 2 first half (i.e. The Punisher part).
2. DD season 1
3. JJ
4. Luke Cage season 1 first half
5. DD Season 2 second half
6. Luke Cage season 1 second half
7. Iron Fist (of what I have watched).
Wrestling is not fighting. In wrestling, the goal is not to injure your opponent.
I don't know what is degree would have been in (i.e. earning potential outside of football), but the signing bonus plus just practice squad money could be justification enough.
I'll forgive him. Top ten baseball player of all time.
How about that NFL pipeline of talent at McNick (aka, punter Kevin Huber)? Could do worse than to practice at "The Penn" as it is completely new.
Kyle Snyder is a machine. I've never seen a heavyweight wrestler do what he is doing. He is so fast and strong that his lack of size doesn't really matter at all.
I humbly disagree. I'm not a medical doctor, but I do know of a lot of promising research that goes on in diagnosis, treatment, and specifically targeting cancer; it just doesn't make headlines. Gradual progress instead of huge leaps.
I was replying to TigerBuck's assertion that Kyle Snyder was the best Buckeye wrestler of all time. He certainly has a case, but as of now, I think Logan Stieber has a better case.