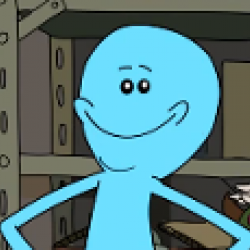 Buckeye On Elba
---
MEMBER SINCE February 03, 2014
Favorites
NFL TEAM: Cleveland Browns
NHL TEAM: St. Louis Blues
MLB TEAM: Cincinnati Reds
SOCCER TEAM: Columbus Crew
Recent Activity
https://www.youtube.com/watch?v=AGFev2BmnhE
Solid point, though that does bring back glorious memories of watching him get pummeled.
I think as fans we should be very excited about Martell, but man, long live Danny Clark. I hope the competition propels them both to fulfill all their dreams. Clark has been a solid class act all the way through and I hate seeing him occasionally disrespected based on ratings and other such nonsense. Urban chose to offer, he chose to accept, and now he'll make his own future. I feel bad for the other teams except TTUN.
At first I was disappointed Elflein and Price sat since it limits our insight into what the team will actually look like next year, but it's probably good motivation for Urban to let the new guys go out and get knocked around a little in front of the student day crowd. It's not the first time he's done that kind of thing, and it's worked out well in the past. Hopefully this is more of the same.
I agree. For someone that the staff offered early on and who has been such a great representative of the program throughout his commitment, he has done nothing to deserve so much animosity, here or in other corners of the internet, from Buckeye fans. Not only that, but he has great physical tools and seems to really be improving as a player and still has one more year of high school before even transitioning to college ball. I'm excited to see how he continues to progress and really wish the best for this guy.
Also, I think we might be overlooking how much of a role he may have played in this already-stupid-good recruiting class. Having a top talent committed early and in other recruits' ears has to help. Good luck to Danny this upcoming season. Todd, too.
Man I'd forgotten all about EGW. I'd love to see him return punts next year, if not move to slot. He was electric with the ball in his hands on film and a year of conditioning can only help.
This is how I read it, too, but I have the social media awareness of an octogenarian. I'd gladly take another year of Corey Smith.
I bet it really puts a chip on his shoulder that Bovada gave him such long odds. That's okay, he relishes the underdog role. He'll take the job five times just to show them.
Bosa mauls All-fenses. Equal Opportunity Mauling.
I don't have any idea what that show is, but I immediately feel happy that I've cut the cord. Is this "The View" of sports?
And he's always telling stories about this really big drum he has and picking up and replacing all the rolls before finally choosing one. Just move through the line, man.
I had a similar thought, but said, "dammit, Purdue..."
In my hometown, I knew a guy who, while trying to be a good neighbor, went ahead and fertilized his neighbors lawn after he did his own. Except that it wasn't fertilizer, it was roundup, and then neither of them had any grass for the rest of the summer. I always wondered how I would have reacted if I were his neighbor. The guy tried a solid bro move, but it really backfired. I think this kind of thing happens more often than we think.
I like it when DJ decrees these things. The Marionaire has spoken, and so it shall be.
Oh I agree. I was more commenting that, in a vacuum, the comment about not grading receivers on drops struck me as odd. I think Run Fido Run below me makes a great point below on the way Urban wants to motivate the players rather than scare them. I was very impressed with Campbell's performance overall, and had been hoping he'd get a chance to play this year after hearing great things about him last year on the scout team.
He's been my avatar for too long. I'm so bad at golf.
I wondered about that, too... That seems like one of the main parts of being a receiver. Regardless, I'm still happy to hear that because Parris seems to block like a mini-Evan Spencer and is blazing fast. Hopefully he'll make the most of his chances against Hawaii. Good to hear about his off-field traits, too.
We'll find out when they run out for the first snap.