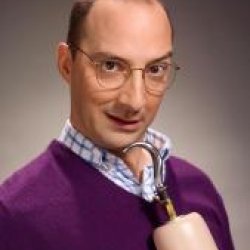 Buckeye in a Bobcat world
---
Athens OH (via West Jefferson OH)
Member since 20 August 2013 | Blog
Favorites
NFL TEAM: San Francisco 49ers / Cleveland Browns
NHL TEAM: Columbus Blue Jackets
NBA TEAM: Boston Celtics... Until Columbus gets a team ;)
MLB TEAM: Cleveland Indians
Recent Activity
I should also add they treat this moment as their crowning achievement.
I moved down here for a job about 4 years ago. My wife works for the University. Between the two of us the amount of crap we hear that's talked about OSU is ridiculous. I had no idea the level of hate until I moved. Turned me off right away. I'm guessing it's a smaller version of the "little brother" syndrome.
The NCAA has felt generous lately....
Hindsight is 20-20 for good ole Nicky.
Being a San Fran fan and seeing the end of Jim's run makes me sick. I know anyone not a fan doesn't like him, and apparently the same goes for The front office. Bottom line was he wins (with the exception of this year). Not sure if those guys really remember this team before he came to town... That being said I still don't see him going to TTUN. Oakland could keep him home and he would get his vengeance on the girl that dumped him.
On a side note. Since Sacramento decided to fire their coach in December I'll take Jent back now. Thanks in advance!
Really disappointed to hear this. Not even from a team standpoint but just how quickly he was thrown aside. I've seen players do much worse. That being said what he did deserves to be punished but a year would have been enough. I've heard good things about him otherwise which makes it worse. There is a reason Urbz stuck by him... Good luck to him for the future. Always a Buckeye In my eyes!
I have no problem with defense first. This team overachieved the last few years because of this. Add some offense and we may have something great on our hands!
Yup..... Didn't see this until after half we got back. Very hard to watch and you were correct, no way to evaluate anything.
Off topic, does anyone know the status of Joe Burrow's injury? I would like to watch him tonight but I'm reading conflicting info. One says he out for the remaining 2 regular season games for precaution and the other says he's playing as usual.
I noticed a lot of the people who are very concerned about the Ebola issue are serious zombie fans. Like the "it could happen" guy.
I'm sure I'm not the first person to notice the people who tweet at recruits can't put together a simple sentence without terrible spelling mistakes. Coincidence?
Mr. Black didn't sound too bad!
I may be late to the party but I read Mac went to recruit RGIII and Johnny as safetys.
Question on CGD though. Have they given up looking for the famous fan or alum of one of the schools and just started putting there feelers out for famous people in the area? Granted it's Ole Miss but still...
The writer of that Cardinals article should be sorry for the beer flavored water they produce!
Maybe it's just me but I feel like a shutout is hard to accomplish no matter the opponent.
I also would like to point out Purdue did not get shutout against ND, unlike Another team....
I'd love to hear who the top 5 coach Texas had on the 5 yd line. They are treating Strong like Rich Rod but in week 3 (right after being hired for that matter). He's obviously tearing the program to nothing and building back with all of the suspensions. Hope they can at least five him a few years.
I'm still so bummed Kyle isn't covering the Buckeyes. I knew he got a different gig but for some stupid reason I thought nothing would change :( I had to unfollow after the Indiana talk crushed my feed. They picked up a great guy for their side. I'm sorry Kyle! Please forgive me!!!
Elika is still a great source for entertainment.
It's 105.1. they keep calling it "Detroit's new 105.1" they have Mike & Mike in the AM and Sedano & Stink in the PM, otherwise it's local talk. They have a show with some name I cant remember and Rico. It sounds like their "goofy talk" show.
I've been up in Detroit for work the past 2 weeks. I turn on their Espn network thinking I could catch a national show ( I love SVP & Russilo sorry) it's all local talk. So I listen to it but what a bunch of idiots. I could compile a list of stupid stuff they say daily but here's is the one that struck close to home. After Brax got hurt they threw out the question of "do you celebrate the injury?" Not celebrating Brax getting hurt but that a rival is down a star player. I would never celebrate something like that. I want them at full strength when we meet up. I'm sure that's the though process for many Buckeyes.
As far as Mickey goes... Sad to see him go but not surprised. Surprised it took as long as it did. I wish the kid luck!
I think an overlooked part of the "campus life" by some of these kids is that Columbus isn't a "college town".... It's a city with things to do. Which can really be appealing to some kids. Not all, but some.
Me too..... Not the second part though. I watched the entire game by myself as the rest of the family was getting ready etc. I was crushed. My feelings toward Purdue were always meh, but I developed a strong hate for Purdue ever since. Got tickets for the next season as an anniversary gift as a revenge game for both the team and myself. That helped... But I will never heal.
Would you rather be under contract with Adidas?
Remember the "bUCkeye state" shirts? Yeah...
This is a cool thing they do. My wife went this year. I guess I was under the impression it would be a teaching basics of football to help her understand better but was mistaken. I figured if anyone can give you the 101 it's this group. They went over the spread attack which is cool but above her head at this point. Oh well, she still had fun and got her pic with Urbz. Did Spielman do a 101 type thing a number of years ago?