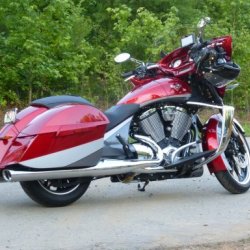 Buckeye Bill
---
Burlingtin, NC (via Wooster, OH)
MEMBER SINCE March 18, 2013
Favorites
COLLEGE FOOTBALL PLAYER: Zeeeeeeke!
COLLEGE BASKETBALL PLAYER: Aaron Craft
NFL TEAM: The Browns
NHL TEAM: You're kidding, right?
NBA TEAM: meh
MLB TEAM: Indians
SOCCER TEAM: No way
Recent Activity
This is an amazing time to be a Buckeye! Enjoy, people.
This team is special. Can't wait for March!
Don't forget that our #6 Men's Basketball team plays our non-rival at noon today.
Congratulations! Hope you two have a long & happy life together.
GO BUCKEYES!
Just read the article. Not a single word about how well the Buckeyes played. The whole thing was about how badly he & his team performed. Oh yeah, his Freshman Phenom was sick...typical Roy Williams.
My heart sank when I saw him in the arena. But the good guys just played through his idiocy.
It was a beautiful thing! Make mine a Maker's Mark.
So proud to be a Buckeye! We sat about 15 rows up, behind the bench last night. The disappointment on the faces of the home team crowd was something to behold. The first half in there was LOUD, but things got pretty quiet about halfway through the second half. When the O-H-I-O chant started you could see Andre Wesson break into a "cat that ate the canary" smile. At that point there was a mass exodus of unhappy baby blue clad people. That just stirred us on even more.
I wish I could upvote this a hundred times.
1979 - That's the year I graduated from OSU. Glad to see we finally got a good coach to replace Woody & Earle.
They should play them all there. Use the Schott for what it was designed for, concerts and ice hockey.
You can get a one month subscription for somewhere around $11.00, I think. I got one the night of the first BTN+ game. It will still be in effect for this one. It's been worth the money, but the rest of their games are covered by cable so I'll let it lapse until next year. Then I'll reinstate it for next season's games.
It IS a great time to be a Buckeye!
Coach Holt has shown an affinity for doing things the right way. I think we can be reasonably assured that his recruiting efforts will continue to reflect that character.
Damn! That's one scary dude.
Signed in at work just to upvote this!
So, which couch are you sleeping on tonight?
Personally, I love it. But the PC police will be all over you like stink on a camel.
If they can they be retrained to serve margaritas, I'll take two!
Respectfully, you're wrong. All the talent in the world won't justify his antics. I've been a Browns fan for over 50 year, and I hope they send him to the same garbage dump where they sent Manziel.
Somewhat like being a current fan of TSUN.
Frankly, I hope he stays on the sidelines until after they get an offensive line that can protect him better.
Don't you dare ruin our fun with facts.
Yep, right around that same time we were state champs in baseball too.