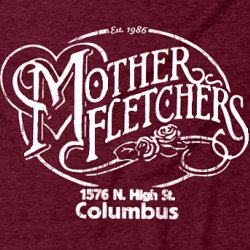 Buckets At Fletcher's
---
MEMBER SINCE September 16, 2016
Buckeye fan since about 1975 when my dad and grandpa would listen to Woody's teams on the radio. Grew up in Cbus area. OSU alum 1994, back when High Street was still a glorious spectacle of drunken debauchery.
Favorites
SPORTS MOMENT: 2002 NC - keep bringing that whine Miami. Its delicious.
COLLEGE FOOTBALL PLAYER: Antoine Winfield
COLLEGE BASKETBALL PLAYER: Jimmy Jackson
NFL TEAM: Bengals
NHL TEAM: CBJ
MLB TEAM: Reds
Recent Activity
Zamarelli's in Grove City, Pepperoni and xtra cheese.
Rock the Casbah - The Clash
Sunday Bloody Sunday - U2
R.E.M. - entire catalog, but especially that Shiny Happy People nonsense, or whatever TF it is called.
Can we please just give Oklahoma and the Big 12 a 5 year time out form the playoffs. I mean, who didn't see this coming AGAIN. But no, they will put up big offensive numbers next year and all these morons will fall in love all over again.
Nope. It isn't the logo. It is the man and his phony persona, negative recruiting, PEDs, etc.
This doesn't even make my top 100 reasons to hate Dabo, but it is on the list and it isn't lame.
Come on Bucks, please put that dickhead in his place.
Karma is a beotch! Suck it Criami fans.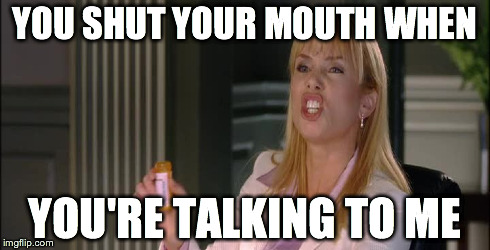 I obviously have to upvote this comment.
Exactly. If they keep it at 4 then one team max per conference. No committee. Tell each conference to figure out who they want to nominate and let the committee pick their four from that pool. Otherwise make it 8 teams with a minimum of 1 team per power 5 conference and a max of 2 teams per power 5 conference.
Screw ESPN and all their lazy, ill informed, biased talking heads. They can go straight to hell.
I would pay extra just to get the "normal" high angle sideline view of the game for 100% of the action time, with replays spinkled in when there is room. Call it the "Just like you had 50 yard line seats" package. No painfully unnecessary crowd shots, or coach close ups, or sideline reporter anecdotes. Just stop. 100% side angle so I can see the down and distance, substitutions, offensive personnel, and defensive alignment. The rest is all crap.
To be fair, i believe Wynn committed to Urban Meyer at Florida right about when OSU hired Tress in early 2001. He never really had the opportunity to recruit Wynn as OSU's coach. It has been a while though, so I might be wrong.
Game will be won in the trenches. Our OL will need to bring the nasty with them to Pheonix. And our Dline has to be able to pressure Lawrence.
That's not the point. Rankings are based on what already happened. All this does is encourage teams to schedule FCS schools, limit conference play to 8 games, and live off past conference reputations to get a favorable ranking.
I absolutely agree that LSU is a great team.
Big 10 Champ will never be #1 in the final rankings. That's what I take from this. Irrational SEC bias despite reality. LSU getting credit for beating a talented but average Bama team. Dumb and lazy.
Blah blah blah. Stfu and post them
Twice. We beat them twice.
10000%
I have been saying this to anyone who would listen.
FCS schools should not count. Punish schools that do it.
OSU played 3 ranked teams in consecutive weeks and managed double digit wins in all of them. It would be asinine to hold a comeback win against Wisconsin against OSU, especially when LSU played an FCS SCHOOL right before rivalry week.
OSU has 13 wins, including 10 league games, AND NO FCS SCHOOLS!
LSU only has 12 wins, including 9 league games, plus a scrimmage against an FCS SCHOOL.
Time for the committee to punish schools for scheduling FCS schools, especially SEC schools that do it a week before rivalry week.
No way. Being a Clemson fan would mean that I am also an irrational insufferable inbred prick southerner. I am a better person than that.
Execute. No mistakes.