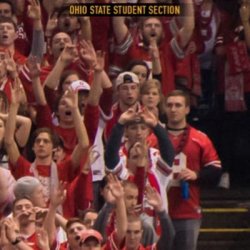 BuckEif4Life
---
Columbus (via Dayton )
MEMBER SINCE August 12, 2014
Favorites
SPORTS MOMENT: Coming back from a 7 run deficit in the bottom of the last inning to advance to the little league state tournament... Oh yeah, I scored the winning run, too.
COLLEGE FOOTBALL PLAYER: El Guapo or Kenny G
COLLEGE BASKETBALL PLAYER: AC4
NFL TEAM: Cleveland Browns
NHL TEAM: Columbus Blue Jackets
MLB TEAM: Cincinnati Reds
SOCCER TEAM: Columbus Crew
Recent Activity
I was thinking the same thing. Tressel didn't have a RPO offense so running for the QB was really only on an if needed basis. With guys like Ginn, Gonzo, and Holmes (and Hartline, maybe you've heard of him) he didn't need to run much, especially his senior year. But when he was first seen at QB for the Bucks he ran quite a bit.
I believe Dan mentioned this in the article, he could wait to see if Fields doesn't end up getting cleared to play this year. Then it would be his team again anyway.
I would assume that it was a situation where the coaches said they have a great back in Dobbins to hand it to so lets not push Mike's injury. Especially because hamstring injuries seem to resurface very quickly if someone doesn't rest enough. Towards the end of the year Weber did end up having a higher snap count (maybe not more carries though) because they said he was a better blocker than JK.
I think there have been games where someone was very close to breaking a record and when asked in the post game press conference Urban always says if he'd have known, he would have let that person have more of a chance at breaking it. I am sure Urban didn't know the exact number of yards Weber had accrued. Heck, I am glad he didn't know, that means he was focused solely on winning the game.
2012 was my Junior year and Urban Meyer was going to be our savior. He was taking over a team that, by Ohio State standards, was just plain bad. I don't think anyone expected him to go 12-0 that year and so when the clock struck zero in the TUN game that year it was pure jubilation on campus. It felt good to be back on top.
thank you for 7 unforgettable seasons
Maybe he knows more about how it is healing than we do and he doesn't have any shot at returning anyway? Hard to tell
I think it helps that they are pretty similar players, too. Sure there are some noticeable differences in their running styles but I catch myself asking "was that Dobbins or Weber?" quite a bit.
I remember reading an article about him starting as a freshman saying he could either be really good, or our entire O-line could be really bad. I am glad he lived up to the "hype" of a starting freshman O-lineman
Yes, exactly.. it doesn't have to be 99 every time either. Could do a countdown from around 50 for some things
At first I was on board with the silence "let's just play some football" idea. But you make great points, the national media has not covered this nearly as thoroughly as the people in Ohio that actually want to learn what is factual and what isn't.
This has been a perfect way to countdown to kickoff! Can something similar to this be done every year!?
Do it, you won't regret it. You can get a bullet smoker for pretty cheap that works really well.. they will probably be going on sale soon too!
four friends to enjoy it with?
that last line gave me chills
Because he predicted this moment for himself. Ten years ago. In 2008.
Also, this is the 69th comment.. nice (got chills again)
I believe 11W wrote an article that was basically making this point when the whole thing blew up. It was basically that coaches are so robotic now you don't get any info from them and how this is the only time they have really seen Urban slip up since starting at OSU.
I really thought he was going to be the starting quarterback at OSU this year. Hope to see him do well at LSU though!
Holmes, Ginn, and Gonzo... what a wide receiver trio. Unfortunately, I was too young to realize just how special it was to watch them all on the same team.
I know someone has already posted this, but this version is my favorite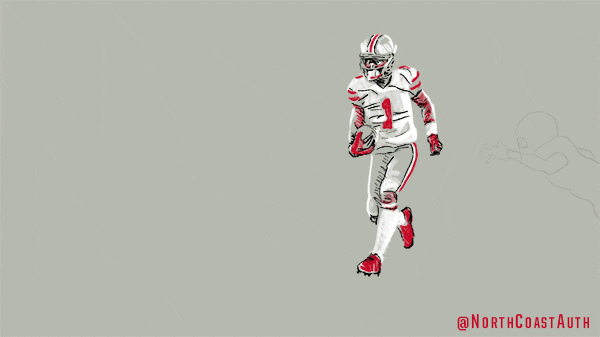 Love the subtle confidence here
Nuernberger is currently tied with Rich Spangler with 177 career extra points so he should own the career mark by himself after Ohio State's first possession against Oregon State.
Agreed! I assume the Marvel one can't be downloaded and printed for free too.
Edit: After clicking on the ESPN link it looks like you could download and print it. Not sure if many places would do it since it has a bunch of logos on it.
I think (hope?) he was being sarcastic. It's difficult to tell given the situation and the fact that people were calling for him to be fired before anything was fact checked.
It amazes me how quickly we can forget about all the good a player has done for us.
596
96 is just 69 backwards