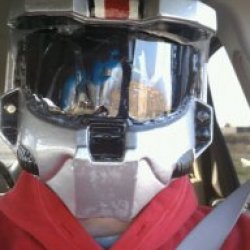 buckdubbs007
MEMBER SINCE July 22, 2013
Favorites
SPORTS MOMENT: winning
COLLEGE FOOTBALL PLAYER: the whole team
COLLEGE BASKETBALL PLAYER: all 5 on the court
NFL TEAM: Miami Dolphins
MLB TEAM: Cincinnati Reds
SOCCER TEAM: CINCINNATI HERE WE GO
Recent Activity
0 of 2045 available, though
Unfortunately YouTube has been hitting the ban hammer hard on these videos. You can still download it from my torrent post over at buckeyeplanet.
Usually C Deck, North end of the stadium
I didn't either I just happened to do a search
Yeah got to meet Kyle and exchange information so I can link him directly to my game video every week instead of him having to wait on it to be uploaded and processed to youtube!
Hell yeah man, we had a great time. Can't wait to see everyone at Rutgers!
New video back on youtube now, will eventually process out to 1080p60 but sd for now blah
I already deleted it since it was incomplete
Ok video is correct now and I have fixed the torrent link on the post above, uploading to YouTube right now so will update the op when that is done sorry guys.
Thanks guys, fixing with the missing time. Damn commercials on this one were ridiculous so the commercial edit missed that one.
Yeah YouTube has been screwing with the games by blocking them alot more this year. The only way I have found to get around it kind of is to make the video private and share it privately. That or there are always the torrents.
Back open, got 2 tickets! Awesome!
Looks like the event is now closed. Missed out :(
In case you guys want torrents....

https://www.buckeyeplanet.com/forum/threads/2019-season-thread.661979/

Gotta be a member of the site I believe to see the page.
A bunch of jerks, apparently.
All the videos for this year so far have been blocked by a claim from veritone. It sucks.
I post all of the Torrents every week for these as well. http://www.buckeyeplanet.com/forum/threads/2019-season-thread.661979/
Command Center added to OP