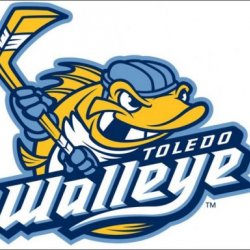 BuckDigger
---
MEMBER SINCE June 07, 2014
Recent Activity
I can't wait to see some locker room videos of Tort. All kindsa bleeped out.
Sweet! I've said this before but I've been a Wings fan my whole life. But I find it VERY hard to not be a Jackets fan anymore. I try my best to keep my faith and pride, but this series might have just changed that.
This is awesome! Take them out Jackets!
Agree on the sociology. My favorite was a sociology course on the Holy Ghost Religion. It was incredibly interesting.
So does this mean Gattis wins the March Heisman this year? Been wondering who gets it.
This is amazing. These clowns really try hard to believe this crap. Got news for you Maine. UM is doing these trips as a recruiting advantage. Nothing more, nothing less. Not one person in that organization gives two shits about "giving these kids the change to travel and learn and become great citizens and whatever other horseshit you can come up with." It is a way to talk recruits into going there. Any other thought than that is purely ignorant.
Good point. I hadn't thought of that. We should look into it.
I heard someone say that it would be the equivalent to MSU putting up a statue of Nick Saban. Pretty accurate really.
8-4. 8-5 after the annual bowl game clown show. Then they'll announce that Harbs has decided to upgrade to the AAF because the college game is no longer a challenge to him. AKA fired...
250K?? Lot of SEC schools are laughing at that.
No clothing allowed.
Because we're not pussies. That and it gives us a good excuse to burn tires. Bring on the global warming!!
So where is this clown? Any word? Sounds to me like he's broken. HARD! Lol.
JFC. You gotta quit paying attention to the damn media. Wow.
This is exactly why there needs to be more teams in the playoff. Let the results come from the field, not in a room full of people who know nothing.
Nope.
I love this hire. I really do.
You are right. These are all SEC refs. I'm sure they are fair....
Nice punt. That was pretty cool. Na.
He's a coach. He makes money.
All SEC ref crew. Just sayin...
Can do that. We do a weekly thing at Twin Peaks anymore. But we're open to new ideas.
Choo Choo MFer's. Lol
Fuck ESPN. And I did my part and didn't watch. The whole system is a joke. And before anyone bashes, I'm not talking about our Buckeyes getting in.
Yeah. That actually breaks my heart.