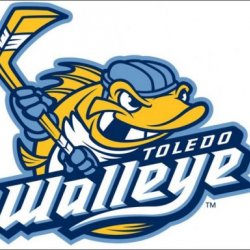 BuckDigger
---
MEMBER SINCE June 07, 2014
Recent Activity
We should just take this one too. (Repeat)...
We should just take this one too.
Came here just to post this.
Heavy drinking. That is all.
There is something that never gets brought up about this area. I don't know if you are a fan of motorsports or not but this is a great place for it. You have Toledo Speedway which is a great diamond in the rough as far as asphalt tracks go. There is also Flatrock and really you are a short drive to MIS. There are also great dirt tracks in the area, Fremont, Attica, and Oakshade which is a dump but has great racing. Also Eldora which is 2 hours away but well worth the drive. Pretty much between Norwalk and Milan for drag racing. And there also is the biggest truck and tractor pull in the world just a few miles south in Bowling Green. NWO is an awesome place to live when it comes to motorsports.
Wheres the other Inkys? Had no idea there's another one. Love Inkys just don't care for the pre-meal parking lot muggings
Oh yeah. And traffic cameras too. Boy those are a lotta fun. It's always nice getting mail from the city.
Giant f'ing potholes! And as mentioned above, don't miss the algae bloom. It's always a great time. But seriously, as much as I always beat up on the Toledo area, it's not that bad. Very good restaurants. And it really like the best town as far as minor league sports go. And the Walleye are in game 7 of the semis tonight.
I said it in the other thread and I'll say it here too. Tom Crean. Harbaugh will push to get him there and those people lap up anything that guy slobbers out of his mouth. That'll be great.
This has Tom Crean written all over it. That would be glorious!
I'm guessing the NCAA will be desolved way before that. It's hanging by a thread right now.
Agree. I cannot understand why anyone would want to change to a system that allows people's opinions to decide who gets to sit out a game. It's the same problem we have now. All the media and propaganda to influence the committee. No thanks. I'd rather a playoff be what it's supposed to be, a fair method of finding the champs. Not an opinion of that.
Eddie-O! You can literally smell gumbo anytime he speaks.
So is that better or worse than paying players? Just curious...
I can't wait to see some locker room videos of Tort. All kindsa bleeped out.
Sweet! I've said this before but I've been a Wings fan my whole life. But I find it VERY hard to not be a Jackets fan anymore. I try my best to keep my faith and pride, but this series might have just changed that.
This is awesome! Take them out Jackets!
Agree on the sociology. My favorite was a sociology course on the Holy Ghost Religion. It was incredibly interesting.
So does this mean Gattis wins the March Heisman this year? Been wondering who gets it.
This is amazing. These clowns really try hard to believe this crap. Got news for you Maine. UM is doing these trips as a recruiting advantage. Nothing more, nothing less. Not one person in that organization gives two shits about "giving these kids the change to travel and learn and become great citizens and whatever other horseshit you can come up with." It is a way to talk recruits into going there. Any other thought than that is purely ignorant.
Good point. I hadn't thought of that. We should look into it.
I heard someone say that it would be the equivalent to MSU putting up a statue of Nick Saban. Pretty accurate really.
8-4. 8-5 after the annual bowl game clown show. Then they'll announce that Harbs has decided to upgrade to the AAF because the college game is no longer a challenge to him. AKA fired...
250K?? Lot of SEC schools are laughing at that.
No clothing allowed.