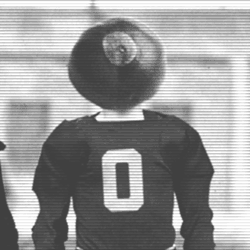 buckbuck12
---
MEMBER SINCE April 08, 2019
Favorites
COLLEGE FOOTBALL PLAYER: Braxton Miller
NFL TEAM: Cleveland Browns
NHL TEAM: Columbus Blue Jackets
MLB TEAM: Cleveland Indians
Recent Activity
100% agreed
Guys why is everyone pressing the panic button on Knighton and Robinson?
Alford is one the best RB Coach in the country. Would never fire him.
He didn't OV UCLA or AZ. Didn't he say that distance isn't a factor to Givler?
Don't panic, I would still go with AE, Angulo and Givler with this one.
Georgia? Urban has the same amount of Natty s as them. Plus 40 years since the last one.
Anybody has a visitor list for this weekend?
Sewell is going to make a visit too right?
Mitchell Mayes is ranked 883 by 247 and #13 by ESPN.
Yess
I think there is another Tom lmao
100% CBs
Other news, Kelee Ringo is visiting UGA this weekend, also could commit there.
These rankings are clearly SEC biased, but as I always look at these ESPN rankings is if a player is in thier 300 range is a pretty good one. Their arrangement of those player is pretty wack.
It's cause the rankings are based on Player weight. For example we have 8 players in top 100 and LSU has 5 in the top 100.
Also Royer and Martinez were bumped to 4*.
http://www.espn.com/college-sports/football/recruiting/playerrankings/_/view/rn300/sort/rank/class/2020 ESPN drops the worst player ratings. Jack Miller is #18QB and Gee Scott is #33 WR.
Ricks is visiting Bama twice. Hope they negatively recruit against LSU and make him think.
Van fillinger.
Can anyone decrypt BKs new article? Also it looks like TTUN is going to loose battle to Texas.
This absolutely BS. Think he did this for likes, follows and basically attention.
Rivals has him as a 3* and #11 in OH
Harrison Bailey does not deserve the 5*.
What was said in BKs article about Kourt few days ago.