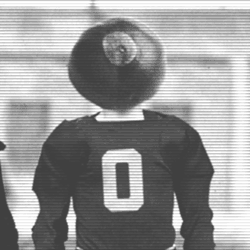 buckbuck12
---
MEMBER SINCE April 08, 2019
Favorites
COLLEGE FOOTBALL PLAYER: Braxton Miller
NFL TEAM: Cleveland Browns
NHL TEAM: Columbus Blue Jackets
MLB TEAM: Cleveland Indians
Recent Activity
Did she predict Derick Davis in Clemsons class?
Devonta Smith DB from La Salle Gets offered by Bama.
Crazy to think that 8 of the top 10 QBs are already committed.
Lakeland Athlete Sam McCall who has 20 offers just spoke with Rivals.

ON OHIO STATE:
"Even having not been out there, I can already tell I like them. They love me as an athlete and like that I can play all positions. They probably want me to play defensive back. They see me as an athlete, though. I actually probably need my position moved to athlete Rivals."
https://n.rivals.com/news/2022-standout-high-on-gators-buckeyes-tide
A few months ago, when I was checking Isaiah Johnson's instagram, he had an Instagram Memory of him visiting Ohio state.
On the other hand. Alabama's top recruit in 2018 & 19 class is not part of the program anymore.
Also BG CB for JK Johnson
Oregon's class after Sewell, Flowe and Manning is a like Michigan's class, or even lower.
OSU must be really close in Egbuka's recruitment. He has taken 2 visits.
I mean teams like Tennessee or ole miss are dying to get him.
He signed one in December so he is ineligible.
Reports say that Zach Evans is not eligible to sign tomorrow. Lol
Reports say that Zach Evans is not eligible to sign tomorrow. Lol
Most of the threads are about how tuf and Pete are slow.
https://twitter.com/ByBerkowitz/status/1224413456939528193?s=20
Can we stop talking about Pete Werner, Tuf Borland and Clemsons recruiting class here lol
If you force feed someone, anyone can slip 1-3 times lol
When is Adeleye visiting? I don't have 247 premium.
Will be interesting to see him in the camps this spring!
Thanks for the Insight AE
I'm pretty sure Isaiah Johnson has visited OSU. I saw that on his instagram story, which is now gone lol
This discussion happened last year too when Breese Committed. We need to stop focusing on what clemsons doing cause we also have 5* DE and we are definitely adding more elite ones. Let's stick to osu recruiting lol
Rivals about hall : "Josh Helmholdt (Midwest): Defensive tackle Michael Hall made the highest debut of any prospect from the Midwest in this update, but we make look back at him being the No. 75 player in this update and say that was just too low. I have a couple questions about his potential physical development and overall motor, but if those get answered in the positive then we may be discussing five-stars in the future."