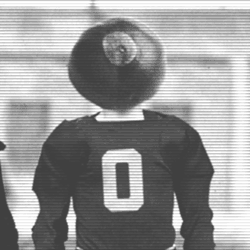 buckbornbred
---
MEMBER SINCE November 06, 2017
Recent Activity
If he's this bullish on FAANG stocks, why not buy all five then???
Ruckert made a great catch against Whisky, for sure. But he didn't look that fast on the field last year. His coach is saying he needs to play faster for a reason--his coach is seeing what I have.

How do you know though? Just because it's a large-cap company???
Hopefully you won't have to spend it on alimony or child support.
I think Sermon is a solid all-around back but could really stand to work on his lower-body strength. He reminds me of a poor-man's Darren McFadden, who also was limited by a lack of lower-body leg strength.
I wouldn't worry about your IRA unless you are nearing retirement--the market will bounce back.
It takes a little leap of faith to invest aggressively in a bear market, but I'm already breaking even (and even profiting on one portfolio) and the recovery's barely underway.
Some analysts are predicting the S&P 500 has yet to bottom out, dismissing this week's gains as a "relief rally." So it may still be a good time to get in. Just track it every day and pay attention to the news.
You don't have to time it perfectly if you are prepared to buy and hold, which you should be if you are investing in the stock market.

Not eligible, unfortunately. At least I pumped tens of thousands into the stock market during the coronavirus crisis.
Why not invest in a trusted index fund instead of speculating like that?
He'll be fine if he can recover from his injury. We have two years of tape on him.
If you like wives that throw atomic uppercuts to the groin . . .

Left college one year too soon. Was just a baby when he got to the League. Wish him well.
Bill made him so I think he knows best.
I hope he can emerge and be a Darron Lee-type linebacker.
The heart is said to be on the left side of the body, and the state of Ohio is shaped like a heart. Dead giveaway.
Takes a true Buckeye to commit during all this conspiratorial craziness.
"[W]e needed to put in measures to litigate the growth of the virus."
If he really said this, it was a classic lapsus linguae.
Pope, Gant, and Mitchell should redshirt if they aren't going to use them. I could also see one of those guys transferring out after spring. We've seen enough of Borland/Werner/Browning.
Lol Lebron won't be there then.
Cardale Jones will always be a Buckeye legend but the reality is that the natty in 2015 was flukish. He had the luxury of quarterbacking a team with a NFL roster. Crazily, that team had the best running back and the best wide receiver in the NFL.

Two wrongs don't make a right. An eye for an eye only makes the whole world go blind.

Everyone deserves a second chance.
Really looking forward to a linebacking corps of Browning, Borland, and Werner . . . Could go down as the greatest linebacking corps in Ohio State football history!!!