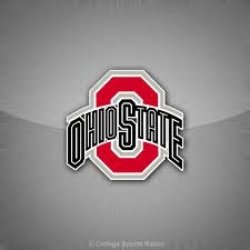 BuckAlum09
---
Columbus Ohio (via BuckeyeNation)
MEMBER SINCE February 25, 2013
I love Ohio State. The tradition, the school, the sports. All my input is for the betterment of our great University and Athletic Program. I put no 1 man above the success and betterment of The Ohio State University.
Favorites
SPORTS MOMENT: The Game 06... Me and my piece of turf and 100,000 crazy buckeyes singing Carmen Ohio on the field.
COLLEGE FOOTBALL PLAYER: Curt Samuel
COLLEGE BASKETBALL PLAYER: Aaron Craft
NFL TEAM: Brownies
NHL TEAM: Columbus Blue Jackets
NBA TEAM: No Thank You
MLB TEAM: Red Legs
SOCCER TEAM: CREW
Recent Activity
Bro Code Rule #3: Never date your buddy's exes. (Unless he was no longer your buddy, of course.)
This thread could have been fantastic... unfortunately after the 10th "my wife is amazing, my life is perfect, and I've never peed in the shower..." I had to speed scroll and say goodbye.
Do this thread again some day, but set some ground rules.
So this kind of turned in to "My wife is the greatest thing ever and I'm glad I never had to..." celebration fest.
And you're allllll full of shit.
Was at the CB1 developer's conference back in Dec, perhaps some of you were there as well. The panel of speakers (including Bob Schottenstein of M/I Homes) spoke to the "why's" behind Amazon NOT coming to Columbus the first go round. Being that it was a developer-centric session they explained the housing side of the issue. Long story short, there's not enough affordable and appropriate housing available to meet the demand that Amazon would require (plenty of low income and high income housing). Columbus faces shortage of middle class housing ($150K-350K homes).
They continued that bringing in ~50,000 jobs (some current Columbus residents MAY take some of these jobs) causes the influx issue. That's ~50,000 workers, spouses, 1.5 children and a dog all moving here. And Columbus currently could not meet that influx from an appropriate and affordable housing standpoint. Secondary issues would be schools for the kids, public transportation, highway development...
Columbus just isn't ready yet.
If you are looking for validation of your accomplishments in the acknowledgement of other people... especially those who have wronged you... you will find no happiness at the end of this tunnel my friend. At most you'll be left standing there with a couple pieces of paper and a "who gives a shit?" stare on the faces of your past at your next high school reunion.
Your accomplishments are yours, for you, first and foremost. So pursue what you want to pursue. Want a doctorate in foreign affairs? Have at it. It's your journey my friend.
And lastly, if you've done so exponentially well for yourself where you can support your family and thrive. Pay for bachelor's, masters, and doctorate without student loans. It seems to me you have already proven wrong those who have doubted you. Not that you should ever give a shit about anyone else's definition of success (nor happiness) in the first place as it applies to your own.
If you didn't, at minimum, get an OTP tugger from the prom queen to this jam back in HS, then we just have nothing in common. (very heavy sarcasm)
We literally never succeeded in the RPO consistency all season. Are you a UM troll account?
What? How about a QB and offense designed to get them the ball?
Haha every single comment shining Tate in a negative light has at least 1 solitary DV. No matter how reasonable or accurate.
Tate is legit on 11W, in this thread, as we speak.
What's Tate's Username? ...should be an 11W game of clue immediately. I've got a couple hunches.
Can we not... just for one thread...
Worked his ass off for it. Nothing but support for this achievement. Deserving and forever in the history books.
Kenny G got any eligibility left?
I would say you really really want attention.
Tate Fanboy Patient Zero has been found everyone. Just quarantine yourselves. CDC says the disease is moving to south Florida and should no longer be a problem here in Ohio. Just wait it out.
Interesting amount of downvotes for what I thought was a reasonable take...
Yep, Mikey T... End of thread.
Does the NCAA exist in 50 years? I doubt they make it another 10, but anyway...
Would love to see a Home and Home with Tennessee. Really kick their shit in. Their fanbase has quickly climbed up to #1 most hated fan base in my book. And it kind of came out of nowhere. But man, I really hate them.
TP the Person - not a good person. Wouldn't much care if he ended up bankrupt and selling 2 year old iPhones at Boost Mobile off Cleveland Avenue.
HOWEVER, TP the Quarterback - was a very good college QB. His passing stats were almost identical to Cam Newton the year Cam won the Heisman. FWIW. Maybe not GREAT, or ELITE, but he was a Very Good college QB.
Thus I am not defending TP the Person, but I am defending TP the QB. So I agree with you and disagree with you.