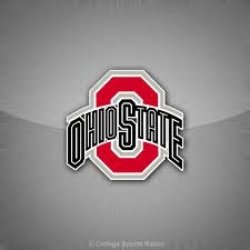 BuckAlum09
---
Columbus Ohio (via BuckeyeNation)
MEMBER SINCE February 25, 2013
I love Ohio State. The tradition, the school, the sports. All my input is for the betterment of our great University and Athletic Program. I put no 1 man above the success and betterment of The Ohio State University.
Favorites
SPORTS MOMENT: The Game 06... Me and my piece of turf and 100,000 crazy buckeyes singing Carmen Ohio on the field.
COLLEGE FOOTBALL PLAYER: Curt Samuel
COLLEGE BASKETBALL PLAYER: Aaron Craft
NFL TEAM: Brownies
NHL TEAM: Columbus Blue Jackets
NBA TEAM: No Thank You
MLB TEAM: Red Legs
SOCCER TEAM: CREW
Recent Activity
How did this thread catch any momentum at all.
Hey thanks Coach! Glad you have time to stop by 11W in between drills!
Lorimer's fault for not know what kind of piece of shit Chubb is? Ehhh...
I am not going to fault a guy for doing a fan a kind favor upon request, so long as it was the first (and only) time he's ever/will ever interact with Chubb.
Lorimer is aware.
However, Chubb was not aware, or simply didn't care, that the tickets he got from Lorimer would be near Lorimer in the VIP area. Lorimer sees two random people sit down, none of which were Buck I Guy (Chubb).
And for obvious reasons I can't state his name on here. I mean I can disclose that the source and I see each other at all family events. And he's introduced us to Arnold and Lorimer for quick pleasantries and handshakes. Thus, I had no doubt in my mind he was telling me the truth... But to your point, Chubb's reputation gives more credence to the story than any sources credibility. And that's actually kind of sad.
And yes, Lorimer was being a "nice guy" to Chubb. Not sure if he was aware of the growing black list surrounding Chubb. But he is aware now. And he is also aware of the scalp... being that the two people that showed up in the VIP section/seats where Lorimer was, none of them were Chubb. So he asked "where'd you get these tickets". And the buyers explained they purchased them out front from a seller.
I agree with you. But I'm confident that he frequents this website... so the more he cries himself to sleep at night reading his press, the better for everyone in the long run.
Hopefully every tailgate he approaches in 2019 and beyond laughs him in to oblivion.
Let Kingsbury dig his own grave. I got no problem with it. Just want to see Haskins have a long healthy career regardless if he's #1 or #20... OSU is past due for putting a sustainable NFL QB in the books.
Yep. Source may as well have told me that the sky is blue...
Buck I Guy is creeping and shot you a DV, so here's one to counter balance.
This is the correct answer. I am so sick of seeing those self serving ass hats at every commercial break. Grow up, get over yourself, support the players.
I was hoping to avoid that if it was "legal" to simply wipe and purchase my own operating system, software license, etc. But yeah, if it's a legality thing I guess I could see if my old boss is still there and maybe route me to the IT department. Been a while since I've been in contact there.
Bro Code Rule #3: Never date your buddy's exes. (Unless he was no longer your buddy, of course.)
This thread could have been fantastic... unfortunately after the 10th "my wife is amazing, my life is perfect, and I've never peed in the shower..." I had to speed scroll and say goodbye.
Do this thread again some day, but set some ground rules.
So this kind of turned in to "My wife is the greatest thing ever and I'm glad I never had to..." celebration fest.
And you're allllll full of shit.
Was at the CB1 developer's conference back in Dec, perhaps some of you were there as well. The panel of speakers (including Bob Schottenstein of M/I Homes) spoke to the "why's" behind Amazon NOT coming to Columbus the first go round. Being that it was a developer-centric session they explained the housing side of the issue. Long story short, there's not enough affordable and appropriate housing available to meet the demand that Amazon would require (plenty of low income and high income housing). Columbus faces shortage of middle class housing ($150K-350K homes).
They continued that bringing in ~50,000 jobs (some current Columbus residents MAY take some of these jobs) causes the influx issue. That's ~50,000 workers, spouses, 1.5 children and a dog all moving here. And Columbus currently could not meet that influx from an appropriate and affordable housing standpoint. Secondary issues would be schools for the kids, public transportation, highway development...
Columbus just isn't ready yet.
If you are looking for validation of your accomplishments in the acknowledgement of other people... especially those who have wronged you... you will find no happiness at the end of this tunnel my friend. At most you'll be left standing there with a couple pieces of paper and a "who gives a shit?" stare on the faces of your past at your next high school reunion.
Your accomplishments are yours, for you, first and foremost. So pursue what you want to pursue. Want a doctorate in foreign affairs? Have at it. It's your journey my friend.
And lastly, if you've done so exponentially well for yourself where you can support your family and thrive. Pay for bachelor's, masters, and doctorate without student loans. It seems to me you have already proven wrong those who have doubted you. Not that you should ever give a shit about anyone else's definition of success (nor happiness) in the first place as it applies to your own.
If you didn't, at minimum, get an OTP tugger from the prom queen to this jam back in HS, then we just have nothing in common. (very heavy sarcasm)
We literally never succeeded in the RPO consistency all season. Are you a UM troll account?
What? How about a QB and offense designed to get them the ball?