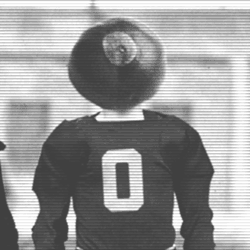 buck92
---
Member since 03 November 2013 | Blog
Recent Activity
If you havent sold I will take them off your hands.
And for the last time, we don't need Michigan to be good. I wish people would stop saying that. If they are better then rest assured they are getting players from Ohio. Probably players we wanted. We lost to VT and are playing for a National Championship. I hope M sucks forever ....
Still don't understand how anyone would ever want Michigan to be good again. They will all eat shit the first time we lose to those arrogant SOB's. I worked in that state for 10 years; and trust me, they deserve to lose. PSU and MSU will be more than enough of a challenge. If it does happen I think it will take him 2-3 years before he can field a very good team. Add Durkin to mix and watch out. Durkin is the guy that pulled Baker out of Cleveland. He is a great recruiter. He'd still be gone if Muschamp weren't such an idiot
I can't believe Buckeye fans actually want those guys to be good. Michigan being good can't help us at all. I hope all of these Buckeye fans remember this if/when they challenge us for recruits in our own backyard and actually ruin future playoff chances. Michigan can recruit and add someone who is actually competent is a problem.
I sort of hate this hire. He will fix the number one issue with TTUN - the QB! He has proven to be a great recruiter. Let's keep in mind the number of players that have decomitted as a result of poor play: Crawford, Harris, Campbell, Kirkland, Roseboro, just to name a few. Add in another great recruiter in Durkin and this guy will be a problem. I think Hoke didn't instill a toughness and intensity in his team. They were soft....I don't see that being an issue with Harbaugh. I don't want M to be good again... Ever. He will immediately challenge us for Ohio recruits. I don't know about this one.....
Run with it. He speaks the truth. Now it is on him. I am with him. Again, Spencer and Smith should not be the starters if we want to have a competitive passing game next year. We have too much talent to have a slow (Spencer) and vanishing (Smith) receiving corps that would not start on any other Big 10 team. And, if they wouldnt start on any other Big 10 team they certainly would not start anywhere else. I just hope we dont have some misguided loyalty to these guys because they are seniors. This is why we dont recruit elite receivers well. They see zero production. Keep in mind what Jefferson's Dad is saying to his son. He like OSU but wants to see us use our receivers much more effectively. Yes, some may be scheme but we need gamebreakers.