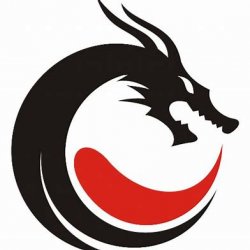 Buck298
---
Beijing, China
MEMBER SINCE February 21, 2015
Born at University Hospital, so a Buckeye from birth. Grew up west of Columbus. Got two degrees from tOSU, though later got another from UVa. Worked a while in Columbus, moved to Cincy in 1990. And yes, I love Skyline Chili. Went to China in 2008 and started traveling there regularly for work. In 2012 I started my own firm in China, and hey, we are keeping pretty busy. Hard, and sometimes frustrating, work, but in the end, it's all pretty good. Only bad part is that I don't get back much. So I live my Buckeye life through 11W.
Favorites
SPORTS MOMENT: Being an 11 year old boy scout usher at the Shoe during the 1968 season.
COLLEGE FOOTBALL PLAYER: Archie is the man
COLLEGE BASKETBALL PLAYER: Jimmy Cleamons, so cool
NFL TEAM: Bengals
NBA TEAM: Cavs
MLB TEAM: Reds
Recent Activity
The most perfect comment!!!
Steele Chambers would like to have a word...
The Force Ghost of Fielding Yost.
UV for the Ambrose Bierce reference!
This is nothing more than an article to tell the Nitty Kitties that the best they can do this year is tied for third. And if you are tied with OSU, it makes it more palatable.
Thank you for your feedback Mrs. Davis.
This kid shows more maturity than a lot of posters. There is a reason that he was selected by his peers to be a captain again. I am rooting for him to succeed.
Ohio State walk-on cornerback Lloyd McFarquhar comes out of nowhere and steals the Heisman with his 23 tackle and 3 interception performance in the annual beat down of TTUN.
Did you go to MSU?
As in Make Shit Up?
Not really true. At freshman orientation in '75, the presenter was very clear, we are The Ohio State University.
I thought the relationship with CampusParc was the dumbest thing Ohio State has ever done.
OSU Legal Office: Hold my beer...
This kid is going to plow over the opposition when he plants them to the turf. Bet he will play the bullet position so that he can run free-range all over the field. Pretty sure he will leave early after he harvests multiple awards and then just kills it at the combine.
I'll see myself out now.
How I imagine his first day at school will go.
Greeter: Welcome Mr. Henry to the THE Ohio State University. For your university initiation, you will personally be introduced to the proud traditions of Ohio State by Mr. Urban Meyer.
Darrion: Uh, why am I the only one? And, uh, why is the room soundproofe..............
No need for him to play beyond the 1st half against FAU. Need him healthy vs. Cincinnati.
I thought we were Thee Ohio State University.
Is it a requirement that recruits to OSU have to have a torn ACL?
Anyway, get healed and come tear up the competition!
The specialists are all making us look like a bunch of do nothing nobodies. Michelangelo would be proud. They have got to be the funniest group in all of college football.
An UV for your great response!
Let's put it this way, tomorrow we'll put you in pads and put a football in your hands. Joey Bosa is assigned to cover you in a game. Or put put a flak jacket on and put a rifle in your hands and you are in a firefight with the Taliban. Which one are you choosing?
Now tell me about what career ending means.
Thanks Tom, or is this Michelle?
Sorry, absolutely no comparison between the military and football.
I know a contractor that was killed on the job. Yeah, construction is risky. But still no comparison to the military.
Not even 1% close.
Kevin is picking up some great articles. I'm almost coming here for those as much as I come here for Buckeye news.
The article about toothpaste was interesting to me. Chinese hotels is almost the opposite of the US, in that you always get toothpaste and toothbrushes. But they skimp in the other amenities.
And as a design company owner, I really enjoyed the article about the secret google design studio. Designers are a different breed. So it was good to see how they inspire creativity.
BB is a damn good football player and even a better man. He said what needed to be said. I'm proud you are a Buckeye!