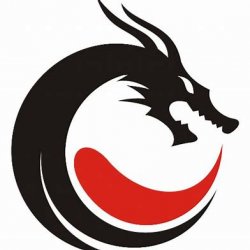 Buck298
---
Beijing, China
MEMBER SINCE February 21, 2015
Born at University Hospital, so a Buckeye from birth. Grew up west of Columbus. Got two degrees from tOSU, though later got another from UVa. Worked a while in Columbus, moved to Cincy in 1990. And yes, I love Skyline Chili. Went to China in 2008 and started traveling there regularly for work. In 2012 I started my own firm in China, and hey, we are keeping pretty busy. Hard, and sometimes frustrating, work, but in the end, it's all pretty good. Only bad part is that I don't get back much. So I live my Buckeye life through 11W.
Favorites
SPORTS MOMENT: Being an 11 year old boy scout usher at the Shoe during the 1968 season.
COLLEGE FOOTBALL PLAYER: Archie is the man
COLLEGE BASKETBALL PLAYER: Jimmy Cleamons, so cool
NFL TEAM: Bengals
NBA TEAM: Cavs
MLB TEAM: Reds
Recent Activity
I don't know who she is, but she sounds hideous.
After the game the NW groundskeeper was running a mobile dryer over the field. Hmmm, I wonder why? Especially since it didn't rain yesterday.
Do the players decide who starts?
I agree with your premise, but how did you come to the conclusion that we did not win in the trenches against Northwestern? What metrics are you using?
Big runs? They had a couple of 16 yarders. Think how happy we would be if that was last year.
The Defense report showed that Borland have 5 tackles, all solo. Was the report wrong?
We shut down Jonathan Taylor we shut down the whole team. And we will dominate the Badgers as well. I'm calling it 34 - 10, the good guys.
Oops, damn typo just killed my #hottake. I meant "the Bengals aren't represented."
Why do you think the coaches continue to play him if he is that bad?
Now maybe I'm new to this footsball thing, but aren't there 10 other defenders on the team?
Oh good, another Borland Bashing thread. If we all work together, we can create 2 or 3 more.
Yeah, quite a few takes that were off-base. Hopefully, some of those people come back to own them.
Oh look, the Bengals are represented. What a surprise. I guess I can't blame them, it's a lot of gas money to go 110 miles.
Well, they should be watching where they're walking. This does help to explain their behavior, from hitting their head on a bar.
Ha, when my son was learning to drive that was the analogy I used. I told him you are driving a low speed cruise missile.
Got to be thinking that Fields is thinking that he made the best possible decision to transfer and come to the good guys. And Jake Fromm State Farm has got to be thinking the same thing, because there would be a lot of Georgia fans screaming for Fields to replace him if he was still there.
The story about the home invader wearing women's underwear made me think of Mark May.
It's all about the intellectual discourse of deep subjects for me. So I'd have Orgeron, Harbaugh and Leach together. Maybe have fried bologna sandwiches, Kraft mac&cheese and then top it off with a lime jello mold with shaved carrots. Wash it all down with an Old Milwaukee.
In 20 years of coaching at Iowa, Ferentz has won the B1G Football COY 37 times.
Yes, It was satisfying not only that Georgia went down, but also the way they went down.
Well, he's a cop so I'm guessing he's heard pretty much the full range of human expression.
Thank you. It's appreciated.