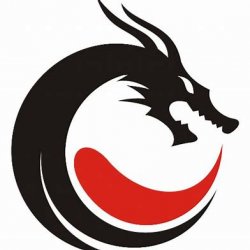 Buck298
---
Beijing, China (via Columbus, but moved to Cincy in 1990)
Member since 21 February 2015 | Blog
Born at University Hospital, so a Buckeye from birth. Grew up west of Columbus. Got two degrees from tOSU, though later got another from UVa. Worked a while in Columbus, moved to Cincy in 1990. And yes, I love Skyline Chili. Went to China in 2008 and started traveling there regularly for work. In 2012 I started my own firm in China, and hey, we are keeping pretty busy. Hard, and sometimes frustrating, work, but in the end, it's all pretty good. Only bad part is that I don't get back much. So I live my Buckeye life through 11W.
Favorites
SPORTS MOMENT: Being an 11 year old boy scout usher at the Shoe during the 1968 season.
COLLEGE FOOTBALL PLAYER: Archie is the man
COLLEGE BASKETBALL PLAYER: Jimmy Cleamons, so cool
NFL TEAM: Bengals
NBA TEAM: Cavs
MLB TEAM: Reds
Recent Activity
What Confucius joke? And I'm the one living in China. What did I miss?
That TD catch was NFL Level the way got up there and rotated his body. We are going to need him in a few big games we have coming up this year. Glad he came back strong.
Oh how I wish I could see these videos. It comes with living where I am and their controls over the interwebs.
Field of 64 single elimination fan base fights. English soccer hooligan style.
Have a round of sports journalists argue, but can only use facts. Those found lying or opinionating get thrown into a pit of starving hyenas.
Hunting and fishing, but the animals are armed
Love at first sight. Or shall I say site? You even share similar avatar pics, what a coincidence!
Yes, but would be quality losses and thus make Bama even more appealing to the Committee.
If schools like Toledo can not afford to pay players then one of two things happen. These programs would fold (and that would be most of them) or the top programs would be required to pay into a pool to assist the other 90% that cannot pay.
You must have done very well on the debate team.
If I had to apply now, I would never have been admitted to OSU. It's wonderful how they are continuing to attract top tier academic talent as well.
Not so fast my friend...11W did come out as a site and argued that Urban lied at the initial press conference. They did a couple of weeks later issue a mea culpa (sort of). And when key individuals make statements in articles, tweets and in responses to board postings, there has been nary a caveat that it was only the individual speaking, and thus, not 11W.
Now, that said, they have every right as individuals and as an entity to express their opinion. And what was expressed and how the issue was covered, I, oftentimes, took umbrage with their statements and/or positions. But hey, it's their rag, they can express, or not express, what they see fit.
Just another man's perspective.
That's correct. 6 of 52 is about 12%. The inverse of 12% is 8.5 and 8.5 x 500 (I rounded up) is about $4.3m for a rough estimate.
I'm not my father, I need a calculator. He would have given me an exact to the penny number in about 3 milliseconds. And he would have accounted for the fact that a year is 52 weeks and 1 day. Rainmanish.
That's around $4.3 M per year, if I did the math in my head right
Not a bad job if you can get it.
Hmmm, is this a definition of sarcasm, or sarcasm of sarcasm?
You apparently have a lot of fingers on one hand.
Polydactylism.
Thanks for the summary. I was curious about that but not as diligent.
My Dad retired early at about age 56. After about 2 weeks of him sitting around at home, my Mom says, get up, go out and do something, I can't stand to have you just hanging around all day long. It's driving me crazy. So that started career number 2 for about 18 years.
Got to think Shelley is thinking the exact same thing after having him at home the last few weeks. I can see it now, hosting The Man Cave Accessories Show on QVC.
"misreporting"? Poppycock!!! Are you daft? Why there has been nothing of the kind. I believe our sisters and brothers of the 4th Estate always uphold the highest of standards of truth.
Go back to your own silly little board. You got beat, get over it.
"ALL cost"?
just like your left tackle grabbing Bosa's face mask to rip him to the turf and then slamming his body into him intentionally? And now he may be out for the year? That kind of ALL cost? Must be his TCU pride showing.
I've been openly critical about the 11W coverage of this incident but don't see an issue here with them sharing these pics. Ramzy noted a couple of weeks ago they had some FOIA requests out there. So, to give them the benefit of the doubt, I will presume that this info is quite recent. I also believe the pics are newsworthy. If 11W hadn't published them, someone else would have. And we would still be talking about them here.
If they got this info in August, then shame on them. Because these pics align with Urban's confusion about the severity of the allegations.
If they got these last week, would it have been better to publish a couple of days before the TCU game or wait until after? Kind of a damned if you do and damned if you don't situation.