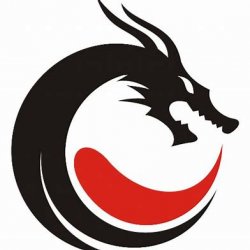 Buck298
---
Beijing, China
MEMBER SINCE February 21, 2015
Born at University Hospital, so a Buckeye from birth. Grew up west of Columbus. Got two degrees from tOSU, though later got another from UVa. Worked a while in Columbus, moved to Cincy in 1990. And yes, I love Skyline Chili. Went to China in 2008 and started traveling there regularly for work. In 2012 I started my own firm in China, and hey, we are keeping pretty busy. Hard, and sometimes frustrating, work, but in the end, it's all pretty good. Only bad part is that I don't get back much. So I live my Buckeye life through 11W.
Favorites
SPORTS MOMENT: Being an 11 year old boy scout usher at the Shoe during the 1968 season.
COLLEGE FOOTBALL PLAYER: Archie is the man
COLLEGE BASKETBALL PLAYER: Jimmy Cleamons, so cool
NFL TEAM: Bengals
NBA TEAM: Cavs
MLB TEAM: Reds
Recent Activity
Missed it by that much............
How in the world did Jeff Okudah get such a high ranking at #7? I clearly heard from a highly informed source that his play was "sloppy and stuff".
All healthy over here. And I certainly hope you and your family are safe and healthy as well!
BeatMeechigan and NorCal, best of luck to you and your families!
UM = University of Mediocre
David Lighty wants $200 - $250 an hour to start. Hmmm.... that's just a tad more than the $2.50 an hour I made working at JC Penney in 1975 just after high school. It didn't pay much, but it was a target rich environment to meet the young ladies.
Thanks to IBleedScarletandGray, EJRosencrans and Buctor! No doubt, just be sensible, and be safe.
I have always much preferred working at the office. I want home to be the refuge from the daily stress, well, other than the times my wife pulls out that honey-do list. But I started working from home in early February (I'm in China) and home is just full of distractions: TV, dogs, bed, refrigerator, fixing that bathroom damn doorknob finally, wife, etc. So it took me several days to get into a routine to where I could productively move forward. The hardest part was communication with colleagues, especially with those younger than 30. Instead of a single fully descriptive email with an attachment, they would send via WeChat at least 437 messages per issue, with each message no longer than 7 words. Oh yes, the messages would include 63 miniature screen shots that gave no context. And then a few tik-tok videos to "provide humor".
But other than that, I got along fine.
Shoutout from China to all the folks on board. Lessons learned here to share with you
First message, you are most certainly going to get through this. Americans may grouse a bit at the beginning of a crisis, but once they take on a problem, it's no stopping in finding a way forward.

Second, check in on your parents and grandparents, they may be more nervous about this they let on, but letting them know you are there is a big deal to them.
Third, your family, friends and neighbors that are medical professionals and first responders are the real heroes! Find out if they need something and go get it for them because they are probably working 12 hour shifts and don't even have time to take care of their own family.

Fourth, and I have seen the results here in China, support your local businesses! I've seen a lot that are shut down and will not reopen. Please help your local businesses by buying from them. Jeff Bezos doesn't need more money, but your friends and neighbors that run these businesses need the cash to pay rent and buy food. And after this is over, go give them a hug.

Prayers out to all of the 11W'ers. Show them that Ohio is here!
Scarlet, thank you for sending out the notice. My heart goes out to the Italian people. I spent time there and particularly in northern Italy. Though my Italian was poor, the people I met were always so kind and patient.
A little closer to everyone's home would be the local restauranteurs. I now live in China and two months after this virus blew up half of the restaurants are still closed. And those that are open can only do takeout. Support them with your service.
B1G Coach *hears ominous knock at the door*
B1G Coach's wife *looks out window to see*
B1G Coach: Is it death coming for me?
B1G wife: No, it's worse, much worse. It's Ryan Day
Was not me, I don't DV. Now I have dropped a few via fat finger mistakes.
But you took a needless shot at the 11W staff who do a great job. Tell us about your excellent accomplishments on the field.
I hate the Steelers but I love this move. Respect.
Let me look into my crystal ball, ah, I see trouble for you. I predict your words will soon turn gray.
Apparently another symptom of the coronavirus is delusional brain fever.
You have to write the entire technical critique, "He was sloppy and stuff."
s/
And Truman was not even made aware of the Manhattan project until after he took the oath of office.
Can't you just see Coach Coombs in the main CDC conference room? We're stretching and you're an epidemiologist!
I'm right there with you. Especially when it's a guy next to you on a long flight.
After all of the sports disappeared on the tube, I came up out of my man cave and found that I have been married for 17 years and have 3 kids. Boy, the things you learn.
Let the kids play. As one said they would even be willing to play outside. Strap on a pair of converse and hoops with no nets. Do it!
I've been living with the effects of the corona virus here in China now for two months, yeah, maybe having a lot of fans closely packed nearby may not be a good idea, so it's a little risky, but you have to find a middle ground between ignorance and reality. That asphalt court might even be the highest rated game that the Ivy League ever played. I would watch that tourney. Life goes on, games go on.
There are outliers in both directions. Germany is not indicative and neither is Italy.
As I noted, I have lived in China for years and my life's business has had me in constant contact with Chinese doctors this whole time. This is not "just the flu".

I don't prescribe to either extreme on the views of this situation, but given what we have gone through the last two months, I have a feeling many people are going to have a different view of this come May.

I wish you all health and happiness.