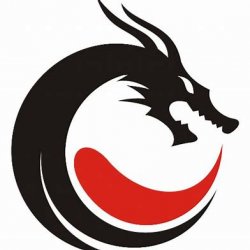 Buck298
---
Beijing, China
MEMBER SINCE February 21, 2015
Born at University Hospital, so a Buckeye from birth. Grew up west of Columbus. Got two degrees from tOSU, though later got another from UVa. Worked a while in Columbus, moved to Cincy in 1990. And yes, I love Skyline Chili. Went to China in 2008 and started traveling there regularly for work. In 2012 I started my own firm in China, and hey, we are keeping pretty busy. Hard, and sometimes frustrating, work, but in the end, it's all pretty good. Only bad part is that I don't get back much. So I live my Buckeye life through 11W.
Favorites
SPORTS MOMENT: Being an 11 year old boy scout usher at the Shoe during the 1968 season.
COLLEGE FOOTBALL PLAYER: Archie is the man
COLLEGE BASKETBALL PLAYER: Jimmy Cleamons, so cool
NFL TEAM: Bengals
NBA TEAM: Cavs
MLB TEAM: Reds
Recent Activity
Great comment, I'm going to tweet that.
So, you also don't like typing TTUN? If it was good enough for Woody, it's good enough for me.
When I saw the link for Nuts Ranked by Health, I was pretty certain Harbaugh was near the bottom with all of the steaks and milk he consumes.
Well, there was this one guy, not very well known, but did kind of OK. His name is Jack Nicklaus.
Good for you, everyone should have a goal.
Pretty full of yourself aren't you? Seems you'd rather look down your nose at people instead of looking at them straight in the eye.
I don't know when you attended OSU but in the late 70's and early 80's there was a State of Ohio policy to allow any graduate of an Ohio HS admittance. While this meant the numbers of students increased, what does not get discussed is that the standards did not decrease. In the first year, the leading professor in my field told us to "look to the left and look to the right, 2 out of 3 of you will not graduate." We started with 160 and graduated 53.
I was from a lower socioeconomic area with a poorly performing HS and no AP classes. Nowadays, given my HS performance, there is no chance I would be accepted in today's environment. In fact, OSU has pushed quite hard in continuing to raise the expectations. These days, there is little difference in academic performance of the students applying to either OSU or UM.
The key is how one goes about taking advantage of the opportunity. My grandfather, who only completed the 2nd grade, told me the most important thing I learned, bust your ass and you can go anywhere. This old Ohio redneck farm boy graduated with honors and got accepted at UVa, Columbia and the University of Chicago for graduate school.
Once you get off of your Michigan loving high horse, you just might find yourself looking up to some pretty fabulous and highly acclaimed individuals that are proud graduates of The Ohio State University.
In regard to what Urban is going to do after 2 January, I'm thinking to occupy his mind he starts using that pressure washer that Shelley got him for his last birthday. Likely on any surface in range. Pray for the cat.
" Anyone who blindly takes the word of a stranger is a fool."
Your words, not mine.
Yes, we are (mostly) strangers on this board. And this board, unlike your board, allows for discussion among those have different opinions. But then you come on our board and throw out missives like the one above to invalidate opinions of this board. But expect we fully embrace a view your view as a representative from a rival team.
Highly presumptive, highly arrogant, highly hypocritical, and highly Michigan.
$2.00? What Starbucksare you going to?
Tressel must be besides himself with the article on the golden age of punting. "I retired too soon!"
Now that's not a jiggle pic I was expecting.
My dream is that Harbaugh coaches at TTUN at least until I'm 100 years old. I can then die totally happy and at peace.
Buckbornbred's Buckeye fandom is a mirage.
My son doesn't do voodoo. He analyzed with a every available angle and peer reviewed his results with his colleagues that are most certainly not OSU fans. He has done work with many professional teams over many years. There is no faking it in his business.
You lost, it happens, get over it.
My son does video analysis of sports. He also did this and said JT got the 1st down by 4 to 6 inches.
So why are you here posting stranger?
Look at Haskins face in the Heisman pics. This quiet taciturn solemnity about him. He's there silently taking it all in and being polite. But you gotta think he is looking around the room and thinking, OK, don't believe in me, you just wait until you see the show I'm about to put on.
I feel bad for Washington, they are about to have a very bad horrible day. OK, I don't really feel bad for them.
Sometimes you just have to toot your own horn.
OSU PR department dropped the ball big time again. What dunderhead runs that department? B1G equally dropped the ball in promoting Haskins and OSU. We know that dunderhead's name. It's Delaney. And then absolutely nothing from the University President to congratulate the team on their B1G Championship and Haskins Heisman candidacy. Yet another dunderhead.
(dunder)heads need to roll...….all of them!
Well played GW, well played!
I think about 95% of the fans of the male gender would have loved to have her as a GF back in school. In this gif she may be cheering for our Lax Bucks, but I would not be surprised if she brings the same infectious enthusiasm to the football games too. And darned cute to boot.
And that would be one Jeremy Ruckert. He will have a fine career.
The competition at TE will be interesting nest year. Maybe, finally, hopefully, we throw it on occasion to the TE.
Army battled Navy for the 119th time. And the winner is, all of us who share in the freedoms these brave warriors provide. God Bless them all!
Could someone explain to me why they think Marcus Freeman would make such a good LB Coach here? I loved his play but curious to what defines as a coach.
I haven't got the sense that the kids in the two deep from out of state have less understanding than a kid born in Ohio about what the expectations are when you suit up for the Buckeyes. Now that said, I'm sure for a few of them as freshman there is a bit of a learning curve at the beginning.