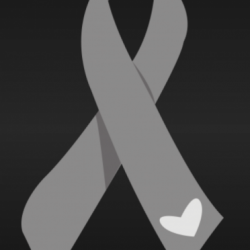 buck-I.8
Cleveland, OH (via Akron, OH)
MEMBER SINCE February 08, 2012
Favorites
NFL TEAM: Browns
NHL TEAM: What's the NFL?
NBA TEAM: Cavaliers
MLB TEAM: Indians
SOCCER TEAM: USMNT/Liverpool
Recent Activity
I started to type something and then decided it would be better left alone
There's some smoke to this rumor — Washington's twitter has been liking things that are decidedly pro-OSU — but still, a rumor is all it is.
Because only one of those D1 QBs (not counting Baldwin) is any good
Kurelic should use his "success" to go (back?) to school and learn how to read and write
I see him in the same vein as Darnold or Rosen. Guys who have the measurables who never really proved anything at the college level
Maybe we shouldn't assume Jack Miller will end up at Ohio State until he signs. Not saying anything about this case, specifically, but in the four years from 2016-2019, the first quarterback who committed wasn't in the class anymore on signing day.
I don't know that he'd do that to a program that his good friend is still heavily involved with
Have we considered that maybe Davis thinks he'll be back next year because Day hasn't had the firm handshake meetings with the coaches he wants to replace yet?
I write for a living, if you can believe it
Based on the fact Bill Kurelic is largely a no-nothing hack, I would say his choice to not answer those questions is more indicative of him not wanting to let people in the fact that he doesn't know as much as he purports to
Don't forget to always put an apostrophe on plural words: school's, coach's, want's, etc.
Can someone please tell Bill Kurelic how apostrophes work
We're gonna be good this year but with Snyder and Tomaselli leaving, we're probably competing with Michigan and Iowa for 2nd in the B1G. My prediction would be:
1. PSU
2. OSU/UM
3. UM/OSU
4. Iowa
I haven't seen more than a handful of mock drafts that have teams taking him in the top 20 let alone the top 10, so I don't know where you're getting this "top 10-20 guaranteed" take
No offense, but anyone who thinks this team has National Championship chances with or without Bosa on the field, hasn't been watching on Saturdays
My thoughts exactly. Everybody whining about "Brotherhood" when they really mean "I'm selfish and sad because I don't get to watch someone play a game for free when he could be getting paid"
I wonder if any part of Jones wishes he'd have left and gotten paid after last year
I think it's about a 50/50 split between the players and the coach, to be fair
Or a list of friends and family members that he wants to hire
When exactly did Prince improve? Was I out sick that day?
Yeah I feel like Burrow transferred to the perfect fit for him, but it would be interesting to see him in the Ohio State offense this year. I'm thinking he would be used a little more like Barrett than Haskins, because he's better running the ball, which they don't have him doing much at LSU.
I wouldn't say he's flourishing. Completing a little over half of his passes for only 6 TDs, but he's been the game manager that he's needed to be on a team with a great defense.
Market crash: Buckeyes' defensive backfield
He's better than mediocre, but he doesn't look like he's ever gonna come close to the "second coming" predictions that made analysts drool over him in high school. Not his fault, he's a good QB.
It's like this every year with Michigan. Harbaugh and co. coach up the OL and the QB to paper over the cracks, and they fall apart against good teams. The defense is great against average and bad teams, but they lack the endurance to keep up with anyone halfway decent over a whole game. Maybe Patterson will be able to take advantage of the fact that we arguably have the worst secondary that I've ever seen from an OSU team, but i don't know, man.