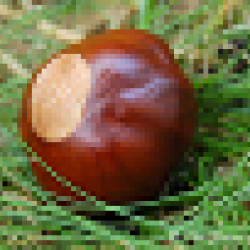 buck i
---
Member since 18 July 2011 | Blog
Favorites
COLLEGE FOOTBALL PLAYER: AJ Hawk
COLLEGE BASKETBALL PLAYER: Aaron Craft
NFL TEAM: Cleveland Browns
NHL TEAM: Columbus Blue Jackets
NBA TEAM: Meh
MLB TEAM: Cleveland Indians
SOCCER TEAM: Columbus Crew
Recent Activity
It's an older reference, but it checks out.
WHAT IS HYPE MAY NEVER DIE
This seems like less of a "Hey guys we're getting things fixed for real" move, and more of an attempt to cash in on summer festivals in Columbus.
I like Jeni's, but I think they need to focus on the problem rather than pushing it aside.
Chillwave might be my favorite beer.
Nationwide Field at Ohio Stadium built by the Home Depot featuring the Old Spice Red Zone. Brought to you in HD by Huntington.
No standing? Mayhap we can jingle some keys during games.
Happy birthday 11W
I feel like eating some Papa John's at the moment.
Eating cold pizza in the bowels of Lucas Oil Stadium while seated on a golf cart: No one's idea of fun. pic.twitter.com/HMSSXLnDDr

— Patrick Brennan (@PWBrennanWrites) December 8, 2013
I love all types of beer, but I especially love a nice west coast IPA with some big juicy hop flavor. Sculpin by Ballast Point is near the top as far as IPAs go for me right now.
It's not beer, but Brothers Drake makes an awesome mead that's infused with hops.
Better OSU QB: Shane Falco or Johnny Utah?
Would you rather fight a Brutus-sized duck or 100 duck-sized Brutuses (Bruti)?
Beer still tastes good in a pint glass, but I think that tulip glasses help to encourage and maintain head and also concentrate aroma.
Seven orders in 14 hours is pretty weak though.
Good to see the Jackets are continuing to trade only with the Kings, Rangers, and Flyers.
If you had one, two, three, four, five, six million dollars in the bank, would you really need another million dollars?
Gibson is a guy you take.
ka is a wheel
You say true, I say thankya.
Frosted tips: Kirk Herbstreit
I knew I had seen that stare before:
Is there a recruit waiting in the wings that could be this year's Dame Webb? I know we have three commits for 2015, but none have seemed to take on a leadership role for the class yet.