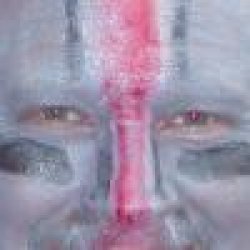 The Buck Guy
---
MEMBER SINCE August 05, 2011
Favorites
SPORTS MOMENT: The Holy Buckeye play at Purdont. I took my parents to that game and, like the entire season, we were on the verge of heart failure hoping that the Bucks would make that 3 yards for the first down. When Krenzel play actioned and scrambled around to pass I thought I nearly lost consciousness -- really! I had to struggle to stay on my feet during the eternal 2.5 seconds that ball was in the air. To this day, I credit Michael Jenkins with saving my life.
COLLEGE FOOTBALL PLAYER: Chris Spielman
COLLEGE BASKETBALL PLAYER: Aaron Craft
NFL TEAM: Cleveland Browns
NHL TEAM: Columbus Blue Jackets
NBA TEAM: Cleveland Cavaliers
MLB TEAM: Cincinnati Reds
SOCCER TEAM: what's that?
Recent Activity
Comment removed for violating the site's commenting policy.
Comment removed for violating the site's commenting policy.
The folks in charge really were left with no alternative. They are at the mercy of a hysterical public
Comment removed for violating the site's commenting policy.
Comment removed for violating the site's commenting policy.
Comment removed for violating the site's commenting policy.
Comment removed for violating the site's commenting policy.
I lived in Italy for a few years. We used to joke about it being the Appalachia of Europe, and for good reason
Without consistent shooters they're one n done. But who knows whether they get back on track or not
Coach Holt has a lot more self control than I would in this second half. I'd be all over the refs like a hobo on a baloney sammich
You mean the refs make them look that way. Buckeyes can't move without drawing a whistle on either end of the floor.
Once we tied it up the refs stepped in to turn it around. Can't beat two teams
Refs are screwing us
Just need the team to adjust to how refs are calling / not calling. Use moving screens and don't worry about traveling or grabbing a shooters arm
I hope the team relaxes and has fun in the regular season finale at Sparty. Honestly, win or lose in that game, the finish to the regular season is basically the same; they're in the high-middle of the conference pecking order (a 5 to 7 B1G torney seed) with little difference within that placement. So have fun with it. Drive the lanes, look for assists or finish at the hoop, defend the guards relentlessly and they could pull off a shocker.
Go Bucks! Beat Sparty
While I was never one to call for Holtmann to be fired, I go along with any reasonable fan who are disappointed in his penchant for midseason flops. Further, the fans who blindly accept the January flop remind me of those who constantly supported Cooper's end of season face-plants. The fact is that the Buckeyes have the best resources in NCAA athletics and should expect consistent excellence in both football and basketball. Considering the demonstrated ability of the team during the first third of the season, the failures of the second third of the season should be unacceptable.
Anyone who is even interested in coaching youth football at any level can attend if there's still room to. I know guys who assist in midget football who go every year together with the high school coaches.
Steele Chambers will be the new starter. Crowley will still be limited during the Fall. To be honest, I am not nervous at all about Chambers getting this opportunity. I am guessing that the H-back and QB will combine to be the "RB by committee" folks expect.
Hey Colin, I didn't see anything about O-linemen here. Anything about Enokk Vimahi? I'm sure he didn't put off his Mormon mission without an idea that he has an opportunity at the 2-deep.
The injuries are what blows my mind. It seems like every year we enter Spring with a boat load of injuries. How does that happen during off-season conditioning?
I'm so glad we have Coach Coombs back to get the secondary up to snuff. But even with him, we should expect a sharp decline (comparatively).
Great job tonight Buckeyes. Thoroughly enjoyed the whole game.
Go Bucks!
You do realize that every bit of that comment resembles what teams must have believed about the 2019 Buckeyes, right? Believe me, the Ducks are a legit playoff contender.
If there is a loss on the schedule it's definitely on the road in Happy Valley.
I differ on that oppinion. If the Buckeyes are good enough to go into Autzen Stadium and come out with the W, then they should handle PSU. I think folks are overlooking just how difficult it is to: 1. win on the west coast; 2. win at Autzen Stadium; 3. win a week-2 road game against any marquis opponent when you're replacing most of the defensive backs.
I really believe we have the talent on the roster and the coaches to take this team to an undefeated season; but we've seen that scenario so many times too.
Go Bucks!
The flaw in that sentiment is that they're not unpaid. They get a full-ride scholarship. Their are tens of thousands of brilliant students in the top 5% in the nation every year who can't get a full-ride scholarship because there are very few of those at any university (outside of the athletics programs).
I think this will be awful for college football. Highly recruited kids who don't make the grade to start at the school that recruited them will just leave for a school where they think they have a better chance. Team rosters will be wrecked. If players want to go somewhere else, do it; but don't expect a scholly. They can walk-on or grayshirt if they feel somewhere else is a better fit. As an academic scholarship awardee, I sure couldn't just move to another university and get a full ride there too. Let these kids learn real life lessons about commitment, perseverance, and consequences.