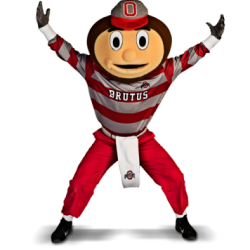 Buck Commander
---
Member since 03 February 2013 | Blog
Favorites
SPORTS MOMENT: 2002 National Championship and 2014 National Championship
COLLEGE FOOTBALL PLAYER: Zeke Elliott
COLLEGE BASKETBALL PLAYER: Jimmy Jackson
NFL TEAM: Cincinnati Bengals
NHL TEAM: Blue Jackets
NBA TEAM: Cavs
MLB TEAM: Reds
Recent Activity
Fuck that loser! Jealousy can be a tormenting thing!
They let him go because they wanted a spot for a possible commitment from someone else bottom line case closed final answer boom
Buy you a boat oh yeah and a truck to pull it
Just felt the ground shake could be the fault line I live near or what could be the makings of a big boom by Sunday evening
Boom Boom Boom KaBoom
Wasn't there a gingivitis guy used to be quarterback for the team up north?
He can roll Georgia while The Bucks Roll over everyone else!
boom boom boom boom boom boom bang
Snap Crackle Pop ??????????
Notre Dame can go fuck itself
That is the Urban Imposter
Bullshit Northern, Southern ,Eastern and Western Louisiana was all booked
Bengals just signed Pryor
Colin Cowherd and Mark may have been having too many sleepovers lately both are douchebags
Then drinking after dark!
Fishing all day till dark!
They just signed Tramon Williams from GB and DT Randy Starks from Miami
Dukes of Hazzard...Jessica Simpson + Moose Knuckle =instant Boing
Thought I saw 11am ET on B/R
I think Russell should stay around another year or two I really don't think he's NBA ready
this teams effort completely sucks lazy one and done going through the motions they'll get their asses beat by 30
I have noticed a lot of people on that show have beautiful summer teeth summer black ,summer brown and summer missing
Reds>Indians more like it but it would be awesome for Ohio either way
well who won