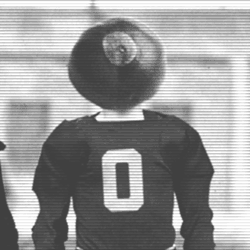 Buck 1961
---
MEMBER SINCE December 01, 2013
Favorites
SPORTS MOMENT: buckeyes take down alabama 2015 sugar bowl
COLLEGE FOOTBALL PLAYER: chris spielman
Recent Activity
Your diagnosis as a current caregiver, you must not know much about what you speak.
Finally, we have some evidence, that's all I was asking.
Is it our sources or just your sources 7456 and who are the 10 different insiders, can you provide something that shows the insiders saying this? That's all I'm asking. I'd like nothing more than to have Coombs as the next coach, I wasn't trying to be smart assed about my original comment of why everybody thinks Coombs would be the guy, everything was just speculation and guesses, so I wondered if their was anything more concrete than that.
Since when 67 is it antagonistic to defend my comments. I sincerely don't care about your suggestions and recommend you come down off your high horse. I hope that wasn't to upsetting to you. Have a Happy New Year!
I don't have to provide burden of proof since I originally didn't guess or speculate. My original question was why everybody was saying Coombs would be the guy, with no evidence to back that up. Just wondered, then People started popping off ridiculous posts. Just because I didn't take a wild guess as to who is going to be the next coach without having at least an inkling of evidence like you people decided to don't mean shit! Now who said anything about Coach Day and the choice he makes. See what I mean about ridiculous posts. O.K. So you want me to put up some proof, here it is..........where is any proof at all with actual facts and not people's opinions and speculation? Since nobody presented any real facts then that is my proof! Even though I didn't need to provide proof since I didn't speculate in the first place.
It's still a lot of speculation and if's and where is the the proof he would make a million? And where is the proof he would be Co-DC? All speculation nothing more than you're opinions and feelings.
Put up the proof, all these sources are still guessing.
I'd imagine is still a guess. Any evidence other than you're imagining?
So you figure let's leave Urban in a lurch, the man who gave you the spotlight coaching job to go help another friend. You mean it couldn't be that maybe he wanted to chase the dream of being an NFL coach and then maybe someday become a head Coach?
So how does that explain why you think Coombs would want to come back to the Buckeyes and the college level, if he is doing well with the Titans. I think you are reaching. I also would love for Coombs to come back to the Buckeyes but I just don't see any evidence that would convince me that he is coming back. Where is you're evidence other than a hopeful feeling?
Then why leave the Buckeyes in the first place?
If Coombs is doing well in the NFL, what makes everybody think he will come back to the Buckeyes and the college level again?
I think Noah Potter is going to be one of the frontrunner spots for DE.
I don't care what anybody says OSU won the game. I salute the whole team but especially that offensive line, freakin fantastic job against Venables vaunted blitzing defenses. Looking at him on the sidelines he was definitely frustrated and worried I freakin loved it. I said earlier in the year this could be OSUs best Oline, and I was right. I don't give a shit what the score says OSU fucking won!!! That is all.
Couldn't have said it better myself USArmyBuckeye.
Sometimes I wonder if people actually comprehend Brutus. +1
Like Woody used to say - Beware of people saying nice things about you!
Looks like something Jimmy Crum used to wear!
Good detailed observation on the tackles.+1
Venables is a major concern for sure. +1