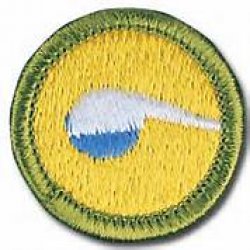 Bubblehead
---
MIssissippi (via New Washington, Ohio)
MEMBER SINCE July 17, 2016
Recent Activity
Congrats, of course. Anybody else think the header pic looks 'shopped? I know it isn't, but...
… and so began the Ten Year War.
A bear walks into a bar. The deer behind the counter asks, "What'll it be?" The bear says, "I'll have … … … … a beer." The deer asks, "Why the big pause?"
I wonder what #5 TTUN thought about FCS Appalachian State in 2007. Coach Day is going about this the right way, even though the good guys would probably win with any of us starting at middle linebacker. And quarterback.
Edit: SM beat me by two minutes.
Urban Meyer was saying that they had a lot of talent but were ranked low because they hadn't beaten anyone. Now they have. I think top 10, at least.
From corn's roster, the other guy in the header pic - the one that looks like he should be making cookies in a tree next to NPF - is 6' 2".
Real sports play through the rain. And snow.
Except synchronized swimming, of course.
So you're the guy that was booing Schroedinger at his Nobel ceremony?
No teams from the Big 12. SHOCKING!
And if you kill the revenue sports, the non-revenue sports (that are funded by the revenue sports) will fold like a cheap card table.
Good luck to the kid on his recovery, of course. But where can they buy a replacement at this late hour?
No Joey Freshwater or Kiffin's Krimson Korner references? I am disappoint.
I'm a 17 percenter as well, which means I don't understand "slaps."
*yells at cloud*
But what's the rank if you take away the three penalties per game for kickoffs out of bounds?
I used Chantix. One good part is that you can smoke while you build up the dose. I smoked for 36 years, and my last cigarette was at the end of The Game in 2016. For full disclosure, I had vivid dreams, which were wild, but I know others that had vivid nightmares and one person attempted suicide. I don't work for Chantix. Good luck.
I like my coffee the way I like my women: full of booze.
I used to work on a boat that was designed to sink.
Many moons ago, he said it was his kids' first initials.
I change the oil in everything (truck, cars, motorcycle, tractor, mower, etc) once a year on the same weekend. It used to be the weekend before the college football season starts, then I moved to the deep south, so that may move the first weekend with no bowl games. Pro tip: make a word document with all the part numbers you need (air / oil / fuel filters, crush seals, etc.), viscosities, and volumes, then give yourself about three weeks to fill the list on line.
When Woody was hired, OSU was regarded as the graveyard of coaches.