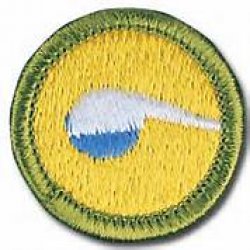 Bubblehead
---
MIssissippi (via New Washington, Ohio)
MEMBER SINCE July 17, 2016
Recent Activity
LSU just put out that "most" of their team had and recovered from COVID.
Fun fact: watermelon is Oklahoma's state vegetable.
Meter, liter, or centigrade outside the lab. Cause 'Murica.
He was an administrative nightmare, but Bo Pelini had at least 9 wins every year plus won half his bowl games for a fraction of the price they're paying for Crazy Jimmy. The "one of the officials" comment just smacks with commitment bias.
Wife: If I died, would you get married again?
Me: I don't know. Maybe, but...
Wife: Would you let her use our bed?
Me: Sweetums, why are you...
Wife: Would you let her use my car?
Me: It's just a car, I mean, why...
Wife: Would you let her use my golf clubs?
Me: No.
Wife: You seem sure about that one!
Me: Well, she's left-handed.
And she still gets mad when I introduce her as my first wife (even after 28 years).
Get dumped then, Army.
Go Navy, Beat Army!!
And It's a Wonderful Life is just about banking, not Christmas, right?
Congrats, of course. Anybody else think the header pic looks 'shopped? I know it isn't, but...
… and so began the Ten Year War.
A bear walks into a bar. The deer behind the counter asks, "What'll it be?" The bear says, "I'll have … … … … a beer." The deer asks, "Why the big pause?"
I wonder what #5 TTUN thought about FCS Appalachian State in 2007. Coach Day is going about this the right way, even though the good guys would probably win with any of us starting at middle linebacker. And quarterback.
Edit: SM beat me by two minutes.
Urban Meyer was saying that they had a lot of talent but were ranked low because they hadn't beaten anyone. Now they have. I think top 10, at least.
From corn's roster, the other guy in the header pic - the one that looks like he should be making cookies in a tree next to NPF - is 6' 2".
Real sports play through the rain. And snow.
Except synchronized swimming, of course.
So you're the guy that was booing Schroedinger at his Nobel ceremony?
No teams from the Big 12. SHOCKING!
And if you kill the revenue sports, the non-revenue sports (that are funded by the revenue sports) will fold like a cheap card table.
Good luck to the kid on his recovery, of course. But where can they buy a replacement at this late hour?
No Joey Freshwater or Kiffin's Krimson Korner references? I am disappoint.
I'm a 17 percenter as well, which means I don't understand "slaps."
*yells at cloud*
But what's the rank if you take away the three penalties per game for kickoffs out of bounds?