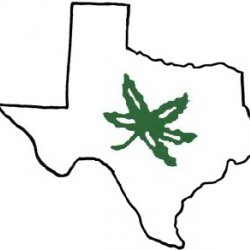 BTwrestle04
---
Dallas, TX (via Gates Mills, OH)
Member since 30 August 2010 | Blog
Favorites
NFL TEAM: Cleveland Browns
NBA TEAM: Cleveland Cavaliers
MLB TEAM: Cleveland Indians
Recent Activity
Not to mention our recent pedigree for developing defensive backs lol.
Stock up on some O-Linemen we can develop.
Had to be one of the Mississippi Schools, no?
Been drinking Larceny since I read about it one of your articles. Any other bourbons to try in that same price point?
Not trying to be rude, but if Troy Smith couldn't be an NFL quarterback, JT has absolutely no shot.
Dan's hand gestures are really really distracting.
I'm more angry right now about being left out in 2015 than this ranking right here. Fucking bullshit. We were one of the 4 best teams in 2015 and lost the one game we couldn't afford to.
My guess is that Chip Kelly wants Ryan Day as OC at UCLA.
Retrofit single-ply systems over standing seam is extremely common these days.
Poly ISO insulation is not cheap. Nor is the PVC or TPO material they are proposing to use. Not to mention the system is fully adhered and the low-rise glue used on both the ISO and the membrane's bonding adhesive is extremely costly.
Elliott was stopped on the tollway just after 3 p.m. April 4. The posted speed limit was 70 mph. Traffic was light. The weather was clear/cloudy, according to the citation, which was obtained by The Dallas Morning News.
As someone who drives the Dallas North Tollway in Frisco daily, I find this very hard to believe. There is never light traffic on the DNT, especially at 3pm. Driving 100mph on the DNT is asking for death.
The paychecks must have dried up. Auburn knows they need to save their pennies for Gus's buyout when they fire him after this year.
This is exactly how I do mine. You can also use a cast iron skillet and finish on the stove top.
Well, I cannot say that I have ever experienced what you're describing. Granted if I want to go out for a steak I am going to go to Capital Grille, Fleming's, Morton's, or Ocean Prime. Yes they are pricey, but you know that going in to it.
I will agree with this from a financial standpoint. I think the question is more concerning what items you feel literally cannot be done.
It kind of sounds like you haven't been to a decent steak place.
Wait, traffic coming out of downtown is that bad?
Office Space was shot in both Dallas and Austin, not Houston.
I waste 2 hours of my day every single day driving to and from work. I live 19 freaking miles away from work. It sucks balls.
I'm guessing you're referring to the Dallas North Tollway?
Elijah Gardiner is a Missouri commit, not a Baylor commit.
No way the WR's and HB's are projecting like that. KJ Hill is a true wide receiver and has honestly been the most impressive when he has been healthy and gotten his reps. I have the WR's as a combination of Hill, Victor, and Mack. Backup HB is going to be EGW.
Don't know why you're bringing Noah Spence into this conversation as the situation is clearly different. The university didn't chose to suspend Noah Spence, the Big Ten conference did. He didn't chose to leave and play for another school -- he was forced. I'm not saying the kid didn't have a problem, he clearly did. But the reason he was not allowed to play is because his drugs were considered performance enhancing drugs by the Big Ten/NCAA (they aren't performance enhancing). By your logic, might as well toss everyone off Ohio State's campus that has ever done ecstacy -- my guess is that would be a lot of students.
A little disappointed there was no bourbon recommendation from Ramzy.