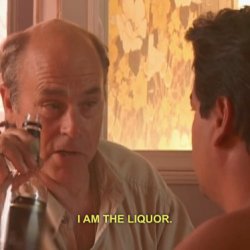 BTBuckeye
---
Chagrin Falls, OH
MEMBER SINCE April 06, 2012
Fisher College of Business
Favorites
COLLEGE FOOTBALL PLAYER: AJ Hawk
NFL TEAM: Browns
NBA TEAM: Cavs
MLB TEAM: Indians
Recent Activity
My BOURBON BOOM awaits...
I feel bad for the seniors this year.
This include an office building?
Pets Heads -------> Falling Off
As long as they don't shut down the draft lines at Winking Lizard I should be fine
Congrats to the coaches and their families. Important to lock up our guys.
Hoping for a speedy recovery for Mr. T
Beating TTUN never gets old
45 is crazy! What a tribute to Archie...
What did Simon and Kudla bench? Congrats Davon!
Keith Jackson is the one true voice of CFB. For the bucks, it's Keels.
WHO'S GOT BETTER F*CKING MIDGETS THAN US?!?!?!?
NO-BOD-Y!!!
Good. Congrats to Mr. Day.
Orton Hall is pretty unique so I'd go with that. I took the "rocks for jocks" science path getting my BSBA from Fisher...so Geology was pretty cool and I enjoy hiking/mountaineering so it's served me well.
The kickoff return against Maryland kind of saved our a$$ too I think...40 yard kick return to put the ball near the 50 with 1:30 on the clock. Not disagreeing, but also not giving up.
Always rooting for our kids to be the best they can be!
Go bucks!
Correct move
Interesting. I was wondering how long it would take them to run out of money...
Rolling Stones in CLE is probably something I'll check out.
WinterWonderGrass in Tahoe this year. Already booked. If you're into strings...last year was really fun.
re-energize the buffet line....geesh
Noice
Congrats to Coach Fick, if true.
Or the GIGANTIC shirts problem ;)