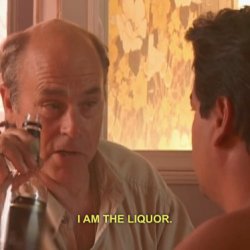 BTBuckeye
---
Chagrin Falls, OH
MEMBER SINCE April 06, 2012
Fisher College of Business
Favorites
COLLEGE FOOTBALL PLAYER: AJ Hawk
NFL TEAM: Browns
NBA TEAM: Cavs
MLB TEAM: Indians
Recent Activity
#7 for Bama has a limited understanding of his role & assignments in the defense.
Great to see. Best of luck to KJ in the future!
We can kick his ass with Freshman & crossing routes. Consider me "guarded".
Come together. Win the game. Go buck!
Cornell likely to slide over and get some time on the edge.
Well shit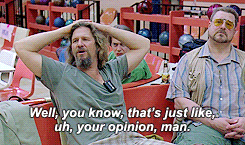 All Nude, All the Time
So in summary, no money & no plan. Yikes!
https://247sports.com/college/florida-state/Article/FSU-football-Bob-Stoops-coach-hire-rumors-Florida-State-Seminoles-athletic-director-138056981/

Florida State, according to its athletic director, is indeed targeting Bob Stoops as a coaching candidate. However, rumors about the two sides being close to an agreement are untrue.

FSU AD David Coburn told the Tallahassee Democrat on Tuesday that Stoops is on the list of candidates to replace head coach Willie Taggart.

"He's on the list, and he's certainly somebody we would consider," Coburn said.

But as rumors about an agreement being imminent swirled in a frenzied fashion on Monday, Coburn opted to go public to clarify where FSU was in the process of making a hire.

"Rumors we are close to an agreement with Bob Stoops are untrue," Coburn said. "We are on schedule to have someone in this position by end of the month... Chances of something happening this week are virtually zero."
Rumor mill away....
My buddy just got off the FSU booster conference call with the AD and a couple other big wigs. A few nuggies.
They called the reports that they are about to sign Stoops inaccurate. They talked around it but confirmed they are talking to his agent but nothing is being finalized at this time.
Emphasized that they want to do a very thorough search and said they narrowed in on one coach to soon in the previous search (no f*cking shit).
They want to fully evaluate a number of coaches but are confident they will make a hire by the end of month.
They confirmed that they have NOT raised the 20M+ needed for the buyout and have essentially tasked the boosters with going out to raise the rest of the money needed.
Boosters pressed for a "top 5 list of coaches" to help with the fundraising and the AD wouldn't give that out at this time.
Despite writing a buyout check FSU can't currently cash, they did emphasize that this won't limit who they are going to look at.
Boosters asked if they size of WT's buyout would prevent them from going after a coach who has a current buyout. Answer was no.
Coburn (the AD) made some concerning comments that made it seem like he didn't quite understand the total impact this all would have on recruiting…
Ended by saying there will be lots of rumors in the coming weeks but don't trust anything that didn't come from the AD or president.
Came in to post this. Pregame at Fisher is pretty nice set up. And dry and warm! Big buffet and drinks if u want them.
I think it would take a DL that can consistently disrupt our OL. That being said, I just can't wait to see what Day/Wilson are going to deploy against PSU and TTUN.
Maybe take him to the Oh Kee Pa Ceremony before the game too (skull session). Enjoy phanner!
I have a 4 year old as well and I don't think he has the attention span for a game yet. Next year will probably be his 1st game.

So with an afternoon kick, the team gets back to Columbus around 1am?
Not ideal, but also not as bad as a true night game.
My uncle was at OSU in 1967. Gotta ask him about it. Thx for the story.
This article aged well!
Bluegrass lately. Some traditional, but mostly bands like Greensky Bluegrass, Billy Strings, Infamous Stringdusters, Yonder Mountain String Band, etc. Original love was classic rock (Pink Floyd / Frank Zappa), which morphed into love for improvisational music over time (Grateful Dead / Phish) and now back to pickin'. I love the Cleveland Orchestra as well.
I've been going to WinterWonderGrass in Tahoe every year and it's a blast.
I feel like a lot of our "backup" secondary is going to be running the show next year.
So get them out there and let them play as much as possible.
Hey, nice post up there
Boom. Thx!
Incoming hot take, I think Indiana has been a pretty decent program since Kevin Wilson was there. They aren't an easy out. You gotta show up.
Beat the bye week. Let's go bucks!
If he keeps improving his technique (hands/feet) there's nothing stopping him!!
Looks like Illinois on November 17, 2001. L 22–34 at home at Noon.