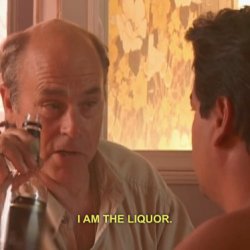 BTBuckeye
---
Chagrin Falls, OH
MEMBER SINCE April 06, 2012
Fisher College of Business
Favorites
COLLEGE FOOTBALL PLAYER: AJ Hawk
NFL TEAM: Browns
NBA TEAM: Cavs
MLB TEAM: Indians
Recent Activity
Speed in space!
JT had the heart of a lion. He absolutely gutted out victories. I hope JF can do the same. Time will tell.
I just scored last minute suite tix to the Browns/Jets MNF game. NFL in Jersey. I dont really know what to expect, but somehow I think I do. Go brownies.
He looks huge from C Deck. Big dude, keep fighting.
The usher has spoken "Quiet time" - Jim Tressel
Rumors that Alfano (2019 5* DE & Bama frosh who visited OSU last cycle) probably transferring. Noted reasons "playing time and heat in Tuscaloosa." ok.... Any news out there on him or his interest level in OSU from last cycle? Room in our 2020 class? He's going through Saban's discipline process at the moment. Thought it was worth a mention. If not, carry on!
God bless you and your family. I hope your event goes great and you raise more for your cause than you expect.
Side note: my aunt & uncle attended an OSU event in Indiana this summer with Urban & Shelley. My aunt says to Urbz, "I really enjoyed the win over Xichigan this year"....Urbz grabs her hand and shakes her and is like "WASN'T THAT AWESOME!!". She said his reaction was hilarious.
Edit: Can't make the golf, but just sent in a donation. Have fun.
Go bucks!
hard to believe. He was on the radio this summer giving interviews and such. Had no idea he was ill.
Very sad.
May the "shut up" rant live on forever. Gotta admit, pretty funny.
Just don't say it too fast...Mike Penix.
He played a few snaps.
Commit to stopping their run game and make them throw. Let the QB hurries, sacks and mistakes pile up.
38-23. Go bucks.
Stop UC's run game and I feel good about getting the win. Make them come into the Shoe and throw the ball....should lead to sacks and turnovers.
go bucks
Congrats Big Boss Men!
I couldn't actually see a DJ from 24C, but was aware of the new gimmick. There was quite a bit of let's call it..."pump up" music during the game. More than I remember last year. So maybe the DJ did get some special air time.
This is all about recruiting imo. Although, the Band is a huge part of the Gameday experience for me personally.
Worked great in 26C for me as well.
Yeah. I noticed that. Thought T. Mitch was the thumper in the middle and BB had the speed for the outside.
::Bosa Shrug::
Domer grad in my office. We have the same passion for CFB. It's fun.
He lies to me and tells me he doesn't hate OSU.
Thanks, I checked the front page and forums, but missed the BS post. Delete or keep it around as the mods see fit. This case might drag on a while.