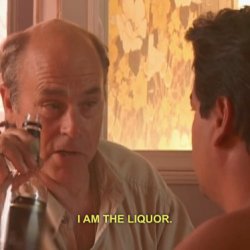 BTBuckeye
---
Chagrin Falls, OH
MEMBER SINCE April 06, 2012
Fisher College of Business
Favorites
COLLEGE FOOTBALL PLAYER: AJ Hawk
NFL TEAM: Browns
NBA TEAM: Cavs
MLB TEAM: Indians
Recent Activity
Scary Terry strikes again
Thought it was April 1st for a minute there
Super Bowl! Super Browns! YEAH!!!
So studio gig means that he does prep, gets on a plane, does the show, flies home and then the check cashes?
Some were worried about conflicts if it was more involved than this (gathering intelligence while working at OSU). So we in the clear here?
2 B10 titles. Nice work bucks!
Bummer. Get well soon boys!
Orlando Pace. Easily #1 on the list. What a machine that dude was!
Interested to see how Franklin screws this all up again!
Scary Terry. CEO of making haters pay.
I went to OSU vs Northwestern (?) At Cleveland Browns stadium and watched every game from like 7 years old on, but it's really the 1995 Notre Dame game. I still get that same big game feeling. Crazy.
Where are your season tickets? I think i sit next to you in C Deck. It's a hot pick. Sure, they could beat us. Their defense is really average. I dont see them winning unless they miraculously revive the blackshirts. Go bucks.
Congrats boys!
He must read 11W...
Good luck to the young man
I'll go check out Story at a Solon game next year. Right down the road. Bombers still state champs tho, haters!
Booooooooooommmm!!!!
Despite entering this home dual with a higher national ranking, the No. 2 Ohio Buckeyes dropped 19-17 to No. 6 Michigan in a Big Ten battle after losing six of the ten weight classes. The Buckeyes kept it close, leading by one point heading into the ranked heavyweight match, but No. 19 Chase Singletary couldn't pull off the upset win against Michigan's No. 8 Mason Parris
What happened? Im stranded in Texas!
What a robbery that was. Really makes you think it was fixed.
Haha. Pretty good.
'Mind ya business' just entered the 2019 lexicon
The expense account is $3.5 million per year though
::paging Dr. Gee::
Sounds like he got an opportunity to start? Good for him. Good luck.
Good luck man. Whatever. Go bucks