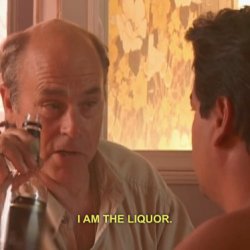 BTBuckeye
---
Chagrin Falls, OH
MEMBER SINCE April 06, 2012
Fisher College of Business
Favorites
COLLEGE FOOTBALL PLAYER: AJ Hawk
NFL TEAM: Browns
NBA TEAM: Cavs
MLB TEAM: Indians
Recent Activity
Lol
Great buckeye! The future is bright at Ohio State
We look like a contender on paper. Let's go bucks!
Go Jeaux! So happy for him
What happened to McDaniels? Wut is this?
You hate to see it!! Haha
Was there in opposite end zone. Pin drop silence when the ball was in the air. Saw our bench explode.... and that's how we figured out we won!
I can't even imagine that. Wow.
My friend was a raft guide on the Arkansas River in CO. LSS, I got tossed out of the boat and took a class 4/5-ish rapid *naked*/s and free fell about 10 feet or so....busted the inside of my knee on a boulder. From the shore, some onlookers threw a lifesaver to me....missed it by inches. I was moving fast down the river unable to swim. So fast, I caught up to another boat just before the next set of big rapids. They paddled against the current to hold the boat. I was screaming for my life....then saved by a 10 year old girl extending her oar out to me. I was about 250 feet from floating all the way to fucking New Mexico or some shit!
Gold Jerry! Lulz. 5 gold pants! Kids a F-ing WINNER!!!!
"Good kid? Great kid. Good family? Great family" - Urbz probably. He's talented for sure. Probably just wants to get the hell out of AA. Shane & Jimmy dropped his draft stock for sure.
Spurned Bert to play for Urbz. Congrats on 9 fantastic seasons with the right choice! KJ Hill. What a buckeye! He will be missed.
Buckeye Legend. Best of luck to you, sir!
I have a lot of faith in Coach Day. He's a leader and a winner. Go bucks
I call him Chickenwing Freddie. Seems like a decent dude, but he's dropping solid cash weekly on Winking Lizard wings.
Lol
Very proud of our guys!
Love you JK. Enough said.
Love our kids. Go bucks!
My buddy is at the game. He says the crowd is 70 / 30 good guys right now.
He has the funniest defense I've ever seen. 5*. Laughs for the whole family!
Was just thinking this. Win or Lose, this team has a lot of heart. Stay positive. Root like hell for our kids. My buddy was mystified at me at halftime of the B10CG. He was melting, criticizing, etc. He asked me why I wasn't pissed and I responded with "because we're going to win". Steady at the wheel my friends! Go bucks!
The emotions would overcome you!