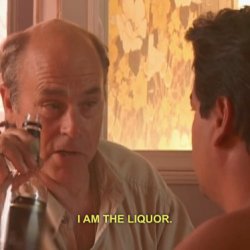 BTBuckeye
---
Chagrin Falls, OH
MEMBER SINCE April 06, 2012
Fisher College of Business
Favorites
COLLEGE FOOTBALL PLAYER: AJ Hawk
NFL TEAM: Browns
NBA TEAM: Cavs
MLB TEAM: Indians
Recent Activity
Keep it at 4.
Name a year where the #5-8 ranked teams DESERVED to play for a Natty? 2 loss teams don't deserve a Natty shot IMO.
I hope he never hits me at full speed. Underrated hard worker. Go reach your dreams young man!
Gene Smith delivers again
2023 is the year of the TE at OSU
Would keep the MA 3* pipeline flowing tiboot
Mike Hart. Would be epic.
I stopped paying attention to the bullet last year at some point. I only have so much room in my brain.
Talented kid. Hope he fully recovers and achieves his dreams.
"I'm the next Baron Browning" - lulz
JCU. My buddies both went there and were just sharing pics of Shula Stadium over the weekend. RIP coach.
That's a Boom
That's a bummer. Was looking forward to watching him play. Wish him the best of luck.
We stayed in the end zone until all their fans left. The look on their faces while they sat in traffic was....well, a thing of beauty. Our boys played out of their minds those final 8 minutes. What a finish!
Was there. I remembering saying to my uncle..."burn the tape of this game". Probably the most emotional rollercoaster of the 7. The Shoe did indeed explode on the Brooklyn Dagger.
My BOURBON BOOM awaits...
I feel bad for the seniors this year.
This include an office building?
Pets Heads -------> Falling Off
As long as they don't shut down the draft lines at Winking Lizard I should be fine
Congrats to the coaches and their families. Important to lock up our guys.
Hoping for a speedy recovery for Mr. T