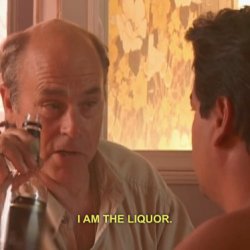 BTBuckeye
---
Chagrin Falls, OH
MEMBER SINCE April 06, 2012
Fisher College of Business
Favorites
COLLEGE FOOTBALL PLAYER: AJ Hawk
NFL TEAM: Browns
NBA TEAM: Cavs
MLB TEAM: Indians
Recent Activity
10 top 100 composite players?! Boom
I try not to use my phone at games, but this is a positive development overall.
Well, I think I can speak on behalf of the entire galaxy when I say "thank you" for putting all that together.... Also, can you update the chart title to read: THE YEARS OF TWO BYES FELICIA....so future generations understand our sense of oddly placed Big Ten humor?! Cheers
Bad news, but what a great buckeye Mr. Bennett was. Hoping for a fast recovery!
Was also @PSU last year. Holy shit, the looks on their faces as they sat in their cars leaving the stadium. They couldn't believe what just happened. 8 minutes to midnight....
Was there. Dude in our section was contemplating "leaving the game" at halftime and I talked him off the ledge...if you actually paid attention, we we're arguably outplaying PSU, we just had the fumble & SB kickoff return. We were moving the ball at will against their defense. JT second half performance was absolutely legendary. One of the wildest crowds I've ever seen in the Shoe.
The Game 2006.
Honestly, Bo dying the day before was pretty emotional even for a die hard buckeye fan. A great moment of silence in the Shoe that day. Troy 'running with the bull' introduction on Senior Day the year of his Heisman campaign. That game had it all.
July Heisman?! Im so happy they are favored to win the B10. Really warms my soul.
Kick his ass on the field Day. 62 him again!!!!
"Hey, maybe a lot of these FCS and FBS football programs just straight up shouldn't exist."
Yup. It's going to happen. Or a major re-structure of some kind.
What a shame. Love to the Wells family.
Controversy, like not being able to win consistently without Andrew Luck....
The list seems, uh, rather....comprehensive!
Agreed
Classic Bryson...
Love the thought, but you're likely in a tough spot here. 6 together is almost impossible for a big game no matter how you attack it. If you're not buying tickets on Tuesday you very likely have no shot at getting what you want. By Friday onsale, its pretty much random single tickets. I wish you Good luck!
Can't wait to see what he can do
Jimbo did this same trick several offseasons. I guess it worked for him. Mullen too.
But.... but I'm still rooting for Joey Burrito?!
Wouldnt mind seeing the class stick at 24 on absolute purpose until ESD....like, hey, whats it gonna be man? Ha
Plus their Athletic Department is broke. Another challenge to overcome in turning things around.