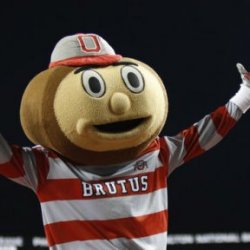 BrutusB
---
Member since 26 August 2014 | Blog
Recent Activity
Class of 2021! Let's get that baby boom ready!
I'm far from an expert, but the NFL drafts on potential more than production. I won't pretend to know how to judge an OL's lateral quickness or pad level or wingspan or whatever else, but I'm assuming those that do have looked at Jamarco and seen stuff they just don't like.
Normally I'd agree, but as he noted there basically isnt a single WR worth a damn left in the whole conference. You're making a huge guess regardless.
McSorley kind of gives me an Eli Manning vibe. I could see him beating any team on any given Saturday, but also could see him throwing 4 INTs and losing to anyone too. Neither would surprise me.
Jamarco doesn't project well as an NFL tackle. I haven't seen him go in any of the first couple rounds in a single mock yet. Our fanbase seems to have read that one tweet about his passblock efficiency and then decided he was CFB's best lineman. That is simply not the case.
I'm pleasantly surprised how objective (read: non-homerific) this was. Good read.
Usually a coach getting fired is at least a little shocking. This has been coming for like 5 years though.
For those curious-
I like the really subtle changes. Makes it feel fresh without being gimmicky or doing massive changes.
Not making a move seems smarter than locking up a spot on the corpse of Derrick Rose.
How many always-injured guards do they really need?
The two should go hand in hand. If they spread out the defense and can't stack the box Weber could be the biggest beneficiary.
Would also bring a lot more attention. $10k in cash and some box seats might be better than $50k in cash three years from now after a lengthy trial that's updated daily on ESPN and TMZ.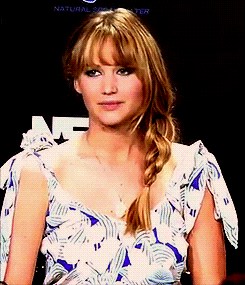 ...and the victim decides to not press any charges for no reason whatsoever.
I wish I could see the guy DVing this. "Nuh uh!! He just tripped and broke his nose!!"
Guy gets punched in the face, breaks his nose, and then refuses to talk to the police or press any charges?
Im not saying he was paid off, but most people don't just decide to be that forgiving.
I can't remember where I read (or heard?) it, but Jamarco apparently does NOT project well as an NFL OT. I think it was his wingspan or lateral quickness or something else that the scouts didn't like. He was rated as a mid or late-round pick last I saw.
Let's not forget that Conley started out as a complete liability (he was total garbage in the '14 MSU and needed an injured Apple to come replace him). He turned into a first round pick. So hopefully the staff can repeat some of that magic.
RBs tend to only win it when none of the QBs have a noteworthy year. With Darnold / Mayfield / Barrett / Browning / etc, I dont think that'll be a problem.
Sam Darnold is the real deal. If USC gets 10+ wins and he lives up to potential he could be looking at a Heisman and a #1 draft pick.
Baker Mayfield has the name recognition (feels like he's been in CFB forever) and will continue to put up huge numbers.
If FSU beats Bama week 1, Francois hype will be extremely high. And Jimbo sure knows how to coach up his QBs.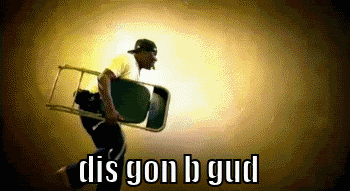 I'll take the good press, but the fact that he's mentioning Price as a possible first rounder demonstrates what a crapshoot these mocks can be. Price hasn't played a single game at the position he's going to start at this season, and could hypothetically be terrible at it. Granted he was a really good guard in the past, but that still feels like kind of a leap.
It certainly sounds like Zeke is going to miss a game or two (maybe they hand down 2, union appeals and its reduced to 1).