brutus360
---
Westerville and Houston,TX (via Delaware)
MEMBER SINCE November 04, 2014
Favorites
SPORTS MOMENT: 5 moments + 1

#1 The creation of The Shoe

#2 Game 4 of the 1975 World Series as I witnessed Luis Tiant beat The Big Red Machine in Riverfront Stadium with my family.

#3 Buster Douglas beating Mike Tyson.

#4 National Championship Game 2002 Miami vs OSU

#5 The Undesputed National Champions 2014

+1 The Cleveland Browns winning the Super Bowl
NFL TEAM: Cleveland Browns
NHL TEAM: Columbus Blue Jackets
MLB TEAM: Cincinnati Reds
Recent Activity
Time to nap. Nah, I need a beer first.
Sucks to wake up at 4:30 when I could actually sleep in. You'd of thought it was Michigan week by my clock. Maybe I'll take a nap in the fourth quarter.
Gonna tape the Ohio vs Villanova b-ball game to see if Nova has any life against the Bobcats. Just to compare it to OSU.
It's gonna be exciting with those wideouts for sure.
I was all in on what Awlinbrutus said, until I read your post TMAC. That's a lot to replace. Otherwise, Gill needs to be ready or he too will be passed up. The oline with Miller, Davis, Myers, Wray, Jacoby, Cupp, Petit-Frere oh yeah and some kid named Paris Johnson, is gonna be an all timer.
D. Anthony. I was wondering if I was sensing some kind of discord there myself with Banks.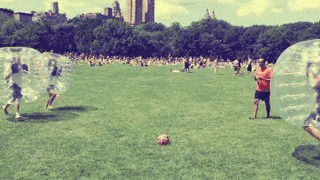 What the future of football will look like.
Excellent stuff, again Zack! Can we please get these two? And throw in Kiner for fun.
First I read about a freshman qb now b-ball bucks favored over Villanova. I swear I didn't drink tonight.
I'm going to file that Nelson name away and come back in 3 years.
Will be interesting how the wide receivers rotation breaks down. Lots of big time talent. Hope they all play as a team and cheer each other on.
Haven't you heard the phrase, don't believe everything you read? Well, I had to get proof. I'm not going to look up Earthoid.
It's not binge watching if you're not watching all the time.
I actually had to go look up what the hell bardo meant. I just come to 11W to learn.
Threat level is offensive. Michigan, not Johnny G.
Man, that's crazy after his injury last year. What was that a broken tooth? Now an eye socket. Geesh...
Still missing foul shots? Gotta fix that. Thanks Knarcisi.
I don't think I've ever heard of something this crazy. Thanks BuckIhateTTUN. I sent that piece to my fiancé and her two kids that went to Texas Tech. I wonder if the kids back then were yelling guns up.
He was a hell of a college player. I thought he would be much better in the pros too. Those injuries did take him down. And 38 is way too young.
Besides Chugonov, I was thinking of adding Crowley to the stock up. Maybe I should just add the Slobs and be done with it.
Wasn't able to watch the UMass Lowell game. Hope they looked like they were better than in the Cincinnati game. We might take some lumps along the way before we settle in. I know, Mr Obvious.
Don't feel bad. I was doing that off and on myself. So, I'm adding Minnesota to Illinois as my stock up. Good to see these two having some life. Lovie is a good guy and props to PJ for what he's done at Minnesota.