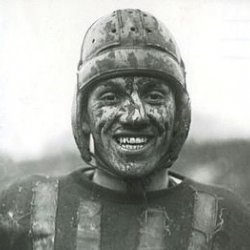 brutal_brutus
---
Dublin, OH (via Coimbatore, India)
MEMBER SINCE August 07, 2014
Favorites
SPORTS MOMENT: 2015 OSU NC win.
COLLEGE FOOTBALL PLAYER: James Laurinaitis, Beanie Wells
COLLEGE BASKETBALL PLAYER: William Buford
NFL TEAM: Browns
NHL TEAM: Blue Jackets
NBA TEAM: Cavaliers
MLB TEAM: Indians
SOCCER TEAM: Crew
Recent Activity
Boombastic Friday!!
A couple of things: 1) Alleviates any fear that there might be a drop in recruiting post Meyer. Day is already proven on that front. 2) It will keep the future QB commits solidify their pledge in this day of portal and transfers.
The entire EW community appreciate Lejond. He helps us earn more helmet stickers with his boom, twice!
I wasn't a big Gene Smith fan, but with this hire - especially given the timing of Thad Matta's exit - which had left Gene with very little option, I think he has softened the blow of his ill-decision of the 2012 football postseason ban. My opinion.
Agree about the talent leaving. But where is the growth? Its the last week of the regular season and we are still doing freshman mistakes at best and look clueless in the defense as a whole.
Can we swap Ash for Shiano please?
I am not there yet, just logged into upvote brother.
I did see that and he was mentioning that as a matter of fact. While all ESPN talking heads were doing the same, someone else outside of ESPN did mention that about Sean Miller and him coming back from administrative leave.
"They're real and they're spectacular"
Imagine the kid's reaction when his dad decided to stick with the buckeyes when Mr.Day shunned Vrabel.
Absolutely called for. Day, JT and Okudah in the forefront.. Love it
Nothing against OP. But, can we first start looking at ourselves and fixing our issues before looking at opponents? We don't go into a game looking at opponents because they look bad. Winning starts from looking within, FWIW. Cheers.
Thanks GCB. Will check it out.
Thanks Bucknut. How much speed you have on your internet speed?
Thanks Kareem. Hulu and Youtube TV is intriguing me so far.
Anyone notice any improvement in the O-line play?
I say, 45 - 10, the good guys. Jumps up to a early lead, firm up the starters, rotate a lot, valuable reps to backups, no 4th down to solidify the kicker and punter position, not show too many plays for Sooners. A good, opening, conference, solid road win to kick off the season and long weekend.
Yep, I wasn't all that worried that Chatfield decommited as much as that I wish it doesn't impact the recruitment of Campbell. Hopefully we land him.
I think Schelgel is not part of the OSU staff anymore. He has moved last year on if I'm not wrong.
Should have his black strip removed without eve(r)n being on the field, ever.
What is Gene Smith's bonus? I mean, its a serious question. The picture in the article is perfect, he is laughing all the way to the bank. I think he does deserve this managing one of the biggest athletic budget and inching closer to the top. Hope he doesn't screw up the big sports like he almost did it with the Men's BBall coaching search.
Vol nation has become lol nation.. welcome master .
Cold pizza is delicious tonight..