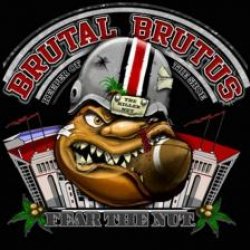 Brutal Brutus
---
MEMBER SINCE November 25, 2012
Favorites
SPORTS MOMENT: 2002 - Ohio State winning the national championship
COLLEGE FOOTBALL PLAYER: Braxton Miller
COLLEGE BASKETBALL PLAYER: Jared Sullinger
NFL TEAM: Cleveland Browns
NHL TEAM: Columbus Blue Jackets
NBA TEAM: Cleveland Cavs
MLB TEAM: Cleveland Indians
SOCCER TEAM: Columbus Crew
Recent Activity
Update on Bosa - slight groan strain. Probable for Tulane, but will likely sit out...
We've got to get to an 8-team playoff. The fact that we have 4 spots and 5 power conferences plus Notre Dame is a problem. Conference championships have to mean something. If too many Power 5 conferences get left out (and the potential for revenue), this 4 team experiment will be quickly gone...
The only reason this was called on the field was because of optics. In 10 years, players will be ejected for hitting too hard. In 20 years, players will be sporting big, inflatable bubble suits with flags around their waist. Total wussification of the game - SUCKS!!!!
And here in lies the problem with a 4 team play-off:
1. 5 Conferences (duh)
2. Conference champion does not always equate to the best team in the conference
3. Committee members have their bias (AKA BCS 2.0)
4. Marque teams (Bama, Ohio State, Michigan, Clemson, etc....) equate to viewers and dollars
We have to go to an 8 team playoff...
Good time to be a Buckeye! Especially happy for Braxton. Good luck with Houston!!!
Can you say Darron Lee 2.0?
That image is about as close as scUM will ever get to sniffing a national championship...
We are not discussing the most important piece of this defense - DARRON LEE! This guy is the heart and soul of the silver bullets!!!
Someone was asking about the videos that BTN was unable to broadcast, see below (includes all of the videos) - courtesy of Ozone.net:
Why does everyone keep reporting that the Buckeyes just won their 6th national title. Note to Buckeye Haters - IT'S 8!!!!!
LEAVE THE POOR STUDENTS ALONE!!! Apparently, these administrators have nothing better to do than to get in the middle of a GREAT tradition. What a bunch of COMMUNISTS!!!
Well executed article, I especially love the subliminal rants - BRAVO, BRAVO...
Good recovery Mike Penile Implant...when the first lady of Buckeye football speaks, the university weanies listen...
Although Bucky Badger chocked on a Popeye's "Louisiana fast" chicken bone, anyone watching the game knows Wisconsin allowed that game to slip away. The SEC are a bunch of posers...
Is it me or is it every time I see Verne Lundquist, it looks like his head is about to explode??
You know that as soon as "Mike, Carol and Cindy" split, Marsha is hitting the High Street pavement....
Everyone is acting like this guy wears cement cleats! Go to YouTube and watch some of J.T's HS highlights. He can flat-out run...