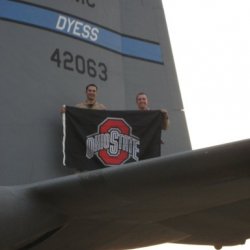 brunstar
---
from Kettering, OH
Member since 06 February 2013 | Blog
Favorites
SPORTS MOMENT: Running onto the field after we beat TTUN in 2002.
COLLEGE FOOTBALL PLAYER: Eddie George
COLLEGE BASKETBALL PLAYER: Greg Oden
NFL TEAM: Pittsburgh Steelers
NHL TEAM: Pittsburgh Penguins
SOCCER TEAM: USA
Recent Activity
Is that a three color threat level or the ridiculous Department of Homeland Defense scale?
1st - Van's Warped Tour 2000
Most Recent - Darius Rucker
Best - Zach Brown Band
I imagine the tiger is gone because the actors were pretty damn uncomfortable working around it.
They tried getting a new one but it would've months to clear up the red tape.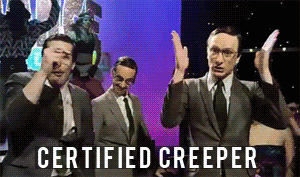 Fire the OC at least, Haley is terrible. Two 4th and 1 toss plays when you have a great fullback and two of the best interior linemen in the NFL, SMDH.
Tomlin's onside kick call was bad as well, there was 2:18 left in the 4th with 2 timeouts. Kick the ball out of the endzone, use 2 timeouts, get a 3rd down stop, and get the ball back with just under 2 min on the clock. I feel like there needs to be a course in game clock management some where, it would make a killing.
Stone Cold! Stone Cold! Stone Cold!

He ducked under to avoid the PI. It would've been a really violent hit on Diggs, probably been a 15-yard personal foul as well. Diggs would've flipped backward.
I think Mani Te'o gave you a downvote so here's a +1
Why blow up the team? The coaching staff is what cost Pittsburgh the game yesterday. Draft a replacement for Shazier in the middle of the defense and try again next year.
The Steelers went 6-0 in the division this year, I guess a playoff loss is the only "win" the fans of the other AFC North Division teams could hope for this year. You Mad Bro?
He's a kicker with a German last name.
Kickoffs out of the endzone please.
You don't know either way but the fact that 11W interviewed and hired Birm gives me enough evidence to believe he's not the same guy he was in 2006. That's my point. I don't know if he did, you don't know if he didn't. You just wrote a subjective post, twice, chastising a guy you know nothing about for something embarrassing he did almost 12 years ago. If he didn't change his ways he wouldn't have gotten another good job any where again, except for maybe in Hollywood.
If you honestly think 11W would hire a creeper because the staff is all men and the level of testosterone in the room would magically mask the protruding creepiness like a stealth bomber flying over a war zone then change websites.
How do you know he didn't change his ways???????????????????
Do you really think 11W would hire him if he still acted that way? If you do, change websites.
/S He must be tarred and feathered and thrown into the pit of misery before he is allowed to change his name! Dilly! Dilly!
Maybe it also affected Birm more than you realize and he really regrets it. Forgiveness is a good thing, online lynch mobs are bad things.
So basically a man made an embarrassing mistake almost 12 years ago, apologized for it, and changed the way he acted. Then someone brought it up again years later to smear his name.
/S Grab your SJW pitch forks and let's get him!
It's amazing how big of advantage oversining can give a team in a few short years.
He went to Ole Miss so it's probably involves "ladies of the night."
So the Jim Harbaugh farewell tour officially kicks off in South Bend, should be a good time.
What were the ratings for OSU/USC? Was it the highest rated NY6 game?
Well when you have more teams from the south in the playoff there's a good chance a team from the south will win it.
8 teams, all P5 champs, 2 at-large (1 per conference, and a non-P5 champ if it's ranked in the Top 15. First round played at the home field of the higher seeded team. What's not to love, how is that not a better playoff?
Congrats to the 2017 National Champs the UCF Knights.