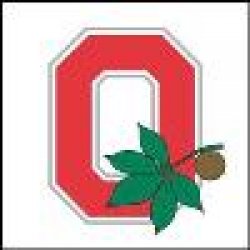 Bruce
---
MEMBER SINCE July 05, 2011
Recent Activity
"Beaver Stadium brought the ruckus, but College Station is the equivalent of transferring Ohio State's football program (and the Horseshoe) to Ohio University in Athens."
I think you meant State College, not College Station
"I would love to see Hyde put his shoulder down and shut richard Sherman up for good"
This, this, a 1000 times this.
As one from Toledo, but living in LA, (Lower Alabama, aka the Emerald Coast, aka the panhandle of Fl, aka the area between P-Cola and Panama City), I mildly snicker at your characterization of Myrtle Beach as "the Redneck Riviera".
Go ahead, type "redneck Riviera" into Google and see what pops up.
But regardless, Go Bucks
lol @ the Nixon/Frost reference. Well done!
Now, why would I want to cry?
Finally.
Powerful stuff Ramzy, well done.
Wow, I totally missed that one.
And with me knowing your inclinations towards sarcasm.
I got nothin'
Oops
"11W COMPOSITE PREDICTION: Wisconsin vs. Nebraska for the B1G title & Pasadena trip.
ACTUAL: NAILED IT."
I could have sworn MSU was in the CCG. I don't think that that is "nailing it"
Good job Ty. I'm just always happy to see someone say "intents and purposes" rather than "intensive purposes".
Great article Ramzy. This subject needs to get more attention. Being in the rust belt is hard enough to entice recruits, they have every advantage down here (I live in Florida) they don't need this as well.