Brooksie
---
NE Ohio
MEMBER SINCE December 23, 2015
Favorites
COLLEGE FOOTBALL PLAYER: Keith Byars
COLLEGE BASKETBALL PLAYER: Jim Jackson
NFL TEAM: Cleveland Browns
NBA TEAM: Cleveland Cavaliers
MLB TEAM: Cleveland Indians
Recent Activity
He's certainly not the sharpest tool in the shed - he's just a tool
If they haven't done so already,The _ichigan athletic department needs to equip the scoreboard in the Shit House with the capability to display THREE numbers................
Under the visitors score.
They're gonna need it.
GREAT comment, CBE. Can we petition the rules committee to allow us to "go for three" in 2019?
That - boys and girls - would be sweet.
N matter how hard you cry, He is still better than you
https://media.giphy.com/media/9AgcmAQVqjzaw/giphy.gif
One of the best things about Urban was he was a closer for the ages!

Oh my goodness! This kid has size, anticipation - and video game speed!
The holy trifecta of defensive back play!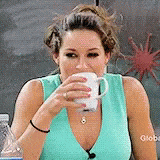 Ditto, my man. A grateful nation thanks you.
700; in honor of our former coach's perfect record
Spaghetti -
Please disregard my post just above yours. Didn't realize you beat me to it.
However, I certainly agree with you about Gus Jonson being the GOAT. He and Joel Klatt are quite the duo.
Car-dale Jones!
CAR-dale Jones!
CAR-DALE JONES!!
I wonder if Dawand Jones has two jerseys sewn together. The first one would have started with a 7, and the second one would have ended with a 9.
Man - that cat is LARGE!
The universal and enduring language between father and son. When all else could be breaking down around them, baseball endures. They can always enjoy a game of catch together.
If you ever wanted living proof how a flippant teenager can mature into a caring, responsible adult - here he is, folks - Cardale Jones.
A wise person once told me that an adult never stands taller than when they stoop to help a child. 12 Gauge is the living embodiment of that.
Mr. Jones, you have honored your parents, your teachers, your schools and this state. We are proud to call you a Buckeye. Well done, young man. Much success to you in your career.
Wow - that's high praise.
The other wide receiver that I did not hear mentioned or see on the roster was Jameson Williams from the St. Louis area. He was part of this year's class, so I am assuming he signed his LOI in February.
Since I did not see him on the roster, am I to assume that he is being red/grayshirted? With so many other stud WRs, I hope he didn't choose to leave the program. I wouldn't blame him though.
Making it really hard.
Fify
I think what everyone is saying is you cannot be any good for anyone else you may care about or want to care about until you fix yourself first. A good place to start is to surround yourself and your life with people who make you feel appreciated. Little by little you can rebuild your self esteem to the point where life will feel "right" again. No one one will need to tell you when that is - you will know. Getting to that point will afford you the confidence to take on new paths in your life.
You should be commended for seeking proper care, and not choosing to self medicate. The next time that option works for someone will be the first.
Good luck to you.
(I was in a similar dark spot in my life years ago. A song that REALLY helped me was Gloria Estefan's "Coming out of the Dark". Give it a listen).
Piss on that hack of a coach. The next time I forgive him for almost destroying the rivalry will be the first.
If ANYONE did NOT respect the rivalry - it was that tool and his bow tied bozo of a boss.
"A 13-13 tie is our greatest WIN ever?" Go wash your mouth out with soap.
4th and less than 1 - late in the 4th quarter - and you wuss out and punt it away??? People have been shot for less. Every boy who ever dreamed of playing for the Buckeyes dreamed of sticking it to TTUN. And you neutered that dream. But rest assured you did a great job as coach - NOT!
Going up there undefeated - with the national title game in sight - and you let Timmy B dance all over you????
Maybe that shit flies in the backwoods of Tennessee - but not in prestigious Ohio Stadium.
I am SO GLAD you are gone.
And just for good measure - fuck all those pricks who travel north of the Toledo border - away from where they were born and raised.
Yes, I am specifically talking about you, Desmond Howard. A SPECIAL "Fuck _ichigan to you!"
Same for you, Charles Woodson.
Woody, return to your rest. The tradition is safe.
Teary eyed? Don't look at Shelley.
One more touchdown.
My favorite number.
No offense TPM, but when I saw that hilarious gif - I instantly thought that Barfolomew had posted.
Well done.
When I watched his clip, I thought "My goodness, what an athlete!" He looked a lot bigger that his measurables actually are. Maybe he is a "computer reject" and just a damn fine football player. But if, because of those, a position switch is in order - safety or the bullet position would be a perfect landing spot to still take advantage of his athletic gifts.
Good point, Taylor.
Me too, NB. Kinda like Michael Oher in The Blind Side........
Gee, I wonder if he can bring Sandra Bullock as well? Hubba, hubba........