Brooksie
---
NE Ohio
MEMBER SINCE December 23, 2015
Favorites
COLLEGE FOOTBALL PLAYER: Keith Byars
COLLEGE BASKETBALL PLAYER: Jim Jackson
NFL TEAM: Cleveland Browns
NBA TEAM: Cleveland Cavaliers
MLB TEAM: Cleveland Indians
Recent Activity
I'll bet Bama don't cover.....
Pizza delivery drivers don't make enough to afford the good seats, so better bring a pair of binoculars
Jarhead -
Better Connery line from the Untouchables - and listen up Jimmy Boy -
"You send one of ours to the hospital - we'll send one of yours to the morgue........"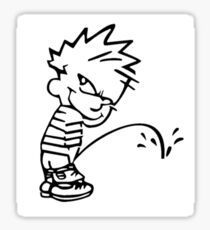 On GameDay, the 4 letter network and all the tools in their employ.
They better get their stadium running shoes on
They're gonna regret that - they dun just poked da bear. Never a good thing
Start rotating in the second units - NOW
If we have to punt in the first half AT ALL TODAY then the offense should have to run every stair in the shoe!
FIFY
Even playing out of position at corner - I doubt Rutgers would throw in his direction.
Keep in mind who our head coach is - he may go for the throat right off the jump
Totally unacceptable - we gave up a first down.
Uhhh - I wasn't kidding about the 140-0.
Remember MB we don't have backups - just more starters. And our JV should be able to mop the floor with the Scarlet Knights
TD three minutes into the games. If they keep up this pace - it will be 140-0 at the end.
Wade - keep that money sign shit in your pocket. You're embarrassing yourself and the team
Chase at home and motivated against an overrated and arrogant Pee You team?
RIP Clifford..............
Major tug by the RT as Clifford broke the pocket - obviously no call
"Bitchigan"......
Classic!
Refs don't have the stones in Not so Happy Valley to overturn a call of a muffed punt - and thereby gift PSU a short field that they turn into 7
They beat Notre Dame and Maryland, and came to life against Penn State.
Big whoop.
Wake me when it's time to annailiate the kittys ans the skunk weasels again.
Did you really expect anything different coming from a state in crying need of dieticians & dentists?

My problem is trying to inject logic into how the CFP Committee thinks and works. That being said - if we win out; things take care of themselves.