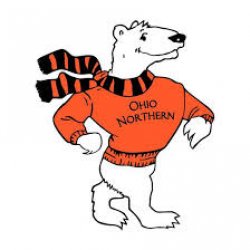 BroJim
---
from Mount Gilead, Ohio
MEMBER SINCE February 01, 2014
Favorites
COLLEGE FOOTBALL PLAYER: Chris Gamble
NFL TEAM: Green Bay
NHL TEAM: Columbus
NBA TEAM: Cleveland
MLB TEAM: Cleveland
SOCCER TEAM: Kosovo
Recent Activity
This places sucked for a few weeks after the VA Tech loss
I need Ohio too!
Go Buckeyes! Beat Xichigan!
Those are pretty egregious.
I find it interesting that they are all recruiting based. There are no self reported violations for extra practice/meetings, nothing for academics, etc. Are self reported violations limited to recruiting?
Thanks for putting this together, it's great offseason content.
OSU has the talent advantage. Hopefully the team stays healthy coming into The Game.
Another Buckeye great having a fantastic career in the NFL.
High character guy. Buckeye nation should wish nothing but the best for Burrow.
Yes. Rumors that a recruit will commit. Rumors Meyer would leave months before he actually did. Sometimes there is something to those rumors.
Both. Rumor come first in the college football world.
Rumors have been going around for a few seasons now. Last year Alford and Stud were rumored to be in the running for the BG job. You can find old articles on 11W about it. I would link it, but 11 W's searching tool is too difficult to use - I never can find the results I'm looking for.
He has been trying to leave for several years. I'll be surprised if he stays around past this season.
If he commits do you all think we can keep him when Alford splits??
$5,000 fine?? What's that to a basketball program?
I don't comment often anymore, but I have been enjoying the countdown everyday! Thanks, Remy.
Cool, thanks for sharing. Can't wait for some camp updates!
Very interesting. I hadn't noticed the trend. 3 or 4 players in not a coincidence, they must be trusting each other's word.
I listen to the 4th episode. It was interesting to hear about the team dynamics and some of the other interesting stories/factoids.
I could do without the shade throwing and the Twitter tough guy nonsense. I don't want to hear about family court, personal life, etc.
It's the off-season, so why not tune in? Some points are very entertaining, other are kinda sad because ZS doesn't realize he is a turd.
Let's hope it works out for OSU and Day.
Madison would be a nice road trip.
I can't provide any in depth analysis, but I'm real hopefully for the D this year. Sure up the pass defense and we should be solid.
Cant wait for kickoff!
I bet they train their servers with the "4-6 A to B" mantra.
There is probably an "everything you got" appetizer.
The kitchen staff is fully indoctrinated in the, "power of the unit" philosophy.
A half this site was Torrance Gibson threads at one point,
This is going to be a great series, thank you.
It would be cool if in the post you encouraged people to share "local tips" from the place. For example, points of interest, local eats, etc. I'm not from Stark County, but I know they have Clearview Golf Course- the first golf course owned and operated by an Africa American, Bill Powell. Bill Powell also built the first 9 holes by hand!
just a thought, Remy! Again, awesome work.