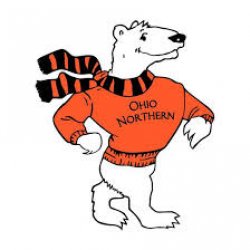 BroJim
---
from Mount Gilead, Ohio
MEMBER SINCE February 01, 2014
Favorites
COLLEGE FOOTBALL PLAYER: Chris Gamble
NFL TEAM: Green Bay
NHL TEAM: Columbus
NBA TEAM: Cleveland
MLB TEAM: Cleveland
SOCCER TEAM: Kosovo
Recent Activity
I agree with you. I didn't feel like we had the win until Wisconsin started their last drive.
Great research. Dobbins getting the single season record would be pretty cool.
Not a great game so far, both teams look pretty sloppy to me.
Indiana gave their coach an extension too. I think until 2026.
Do you think Franklin is holding out one more year to make a run at the USC job? I think the whole extension things is a recruiting gimmick anyway.
What?!? Didn't see that coming.
Tom Herman shook some things up at Texas too.
Can we please add taking Dobbins' shoe off and the ensuing flag to MGo.fail?
The revenge tour should also be added.
Park on the golf course, win game, leave.
Always nervous about the game. No doubt about it, they have gotten better over the course of the year. Beat Blue!
Right now in his career I wouldn't count on him throwing a guy open. Like I said, occasionally he will. He does have some good balls. However, he also has the benefit of throwing to great athletes who are sometimes wide open. Lots of his deep balls are under thrown, his intermediate ball has a tendency to sail of his WRs head's.
Right. Developing, but still average.
Can we talk about Fields being an average thrower who occasionally throws a good ball?? I can't be the only one who notices this.
Anyone see that 62 yard field goal is the Wisconsin game? What a great kick.
He was a good head coach at UH. But yes, something is way off in his program.
Yes I have, have you? 27-26 in 18', 38-39 in 17', 21-24 in 16', double overtime in 14'. It's typically a pretty close game. I hope i'm wrong, but I think this year will be close as well.
Wasn't expecting that. I thought we would be favored maybe by 7. I guess Vegas puts a lot of stock into us not playing against the whiteout too.
No good news here. I hope the kid can play again
I hate PSU. Hope we stay healthy and get a big win! Go Buckeyes!
I don't really want to play Wisconsin again.
Give us your recruits, Texas.
Didn't catch that. What did he say?