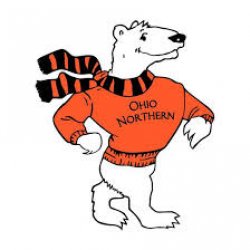 BroJim
---
from Mount Gilead, Ohio
MEMBER SINCE February 01, 2014
Favorites
COLLEGE FOOTBALL PLAYER: Chris Gamble
NFL TEAM: Green Bay
NHL TEAM: Columbus
NBA TEAM: Cleveland
MLB TEAM: Cleveland
SOCCER TEAM: Kosovo
Recent Activity
Kickoff is an hour and 30 minutes away. . . So much waiting!
The team in question is not Wisconsin.
Right now I think JK is the better back. However, Teague May have a higher ceiling.
Other thoughts?
Sure. We can still improve a lot and the MSU game showed us that. We have a tough schedule coming - a well coached Northwestern, Wisconsin, PSU, That Team. We need all the live reps we can get.
It will be interesting to see how this plays out across the college football landscape.
That's sexual harassment, Pat.
Buy. They are good this year and Taylor is great. However, I don't buy the hype around their QB.
He had a great post game presser.
This places sucked for a few weeks after the VA Tech loss
I need Ohio too!
Go Buckeyes! Beat Xichigan!
Those are pretty egregious.
I find it interesting that they are all recruiting based. There are no self reported violations for extra practice/meetings, nothing for academics, etc. Are self reported violations limited to recruiting?
Thanks for putting this together, it's great offseason content.
OSU has the talent advantage. Hopefully the team stays healthy coming into The Game.
Another Buckeye great having a fantastic career in the NFL.
High character guy. Buckeye nation should wish nothing but the best for Burrow.
Yes. Rumors that a recruit will commit. Rumors Meyer would leave months before he actually did. Sometimes there is something to those rumors.
Both. Rumor come first in the college football world.
Rumors have been going around for a few seasons now. Last year Alford and Stud were rumored to be in the running for the BG job. You can find old articles on 11W about it. I would link it, but 11 W's searching tool is too difficult to use - I never can find the results I'm looking for.
He has been trying to leave for several years. I'll be surprised if he stays around past this season.
If he commits do you all think we can keep him when Alford splits??
$5,000 fine?? What's that to a basketball program?
I don't comment often anymore, but I have been enjoying the countdown everyday! Thanks, Remy.