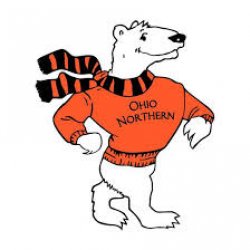 BroJim
---
from Mount Gilead, Ohio
MEMBER SINCE February 01, 2014
Favorites
COLLEGE FOOTBALL PLAYER: Chris Gamble
NFL TEAM: Green Bay
NHL TEAM: Columbus
NBA TEAM: Cleveland
MLB TEAM: Cleveland
SOCCER TEAM: Kosovo
Recent Activity
May I suggest the song, "Hard Times" by Guster.
There is only Yesterday, Today, and Tomorrow during Corona, Kevin.
I love Wisconsin's highlights from the 59-0 game.
It definitely is, but is it the cleanest?
Haha. Soap. Turkish style toilets are are essentially holes in the ground. But yeah, my village bathroom was. . . Fun.

My worst bathroom story is when I was in India though. Lordy, Lordy.
Rough times for Peace Corps folks now. Hopefully the agency can come out of this stronger.

Thanks for your service!
Love this concept. My friends and I would do this in the Peace Corps. We would shared the best bathrooms, location, if it had toilet paper or not, what style of toilet (Western or Turkish), if you had to pay to use it, sink/running water, and of course cleanliness. We went deep out of necessity.
How do you all think carries will be distributed this year?
Will Teague take more at the end of the season when healthier, does a young guy step up, does Trey get healthy and become a 3 down back?
That's a great question!
I feel like TTUN scores for us every day though.
I hope the guy is healthy and serviceable. Happy to have the addition! Guys like Dobbins are so hard to replace.
Good stuff. I hope he can adapt to the culture!
Interesting notes.

Maybe it's just me, but doesn't it seem that Georgia always has a hard time holding on to their elite high school talent???
So it's bell inside of a wagon wheel?
I feel like these veterans just got here!

Hope J. Cooper has a great season, the guy has put in work.
Hot take- Up North will beat us soon. It will be crushing and this site will implode.
PSU is set to have a good season despite some offensive losses.
Sounds like they will be a tough team to beat. I'm sure the white out will be in full force come Oct. 24th.
The Big Ten East just got more difficult.
How did his podcast turn out? I listened to the first few episodes, but lost interest.
Great day to be a buckeye!