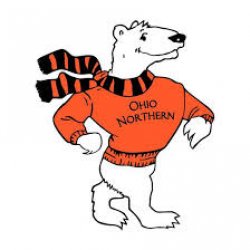 BroJim
---
from Mount Gilead, Ohio
MEMBER SINCE February 01, 2014
Favorites
COLLEGE FOOTBALL PLAYER: Chris Gamble
NFL TEAM: Green Bay
NHL TEAM: Columbus
NBA TEAM: Cleveland
MLB TEAM: Cleveland
SOCCER TEAM: Kosovo
Recent Activity
Has he ever explained why he wears the headset microphone under the mask?
Terrible news. He is fun to watch when he isn't playing Ohio State.
First and foremost, let's hope they are all mild cases.

I'm not terribly concerned about missing players other than Fields. This is why we recruit at a high level.

My biggest concern is that Day, as our play caller, came down with it. I know the media has been on top of coaches catching the virus, but the idea is in the back of my mind.
Song of the day - Alice's Resturant.
Happy Thanksgiving, folks!
This whole season has been on borrowed time.

I hope the people effected are symptom free.
Agreed, Bulldog,
I'm sure money is the only consistent deciding factor. Luckily, that favors Ohio State because we pull big time ratings.

I'm not sure how to correct it, expanding the playoffs could help, but it could also just exacerbated the situation. Do you have other suggestions/ideas?
TTUN will go all our for the game. Let's see if the Buckeyes can start to play 4 quarters. I hope we can.
Go Buckeyes!
PSU has the talent to be a good team before all the departures and medical issues. However, that team has given up, they don't have a great culture. I'd say Franklin's job is relatively safe.

TTUN's probably appears to be with it's head coach and maybe the administration. Everyone earned TTUN about how Jim H. Would wear out his welcome, they seem to be at that point. I'd say TTUN is looking for a new coach.
Many of us have not met Meyer.
Meyer recognizes that it's an elite virus and may be the worst he's been around.
Happy Coach is healthy. Stay Virus vigilant, Folks!
My favorite highlights of all time.
At the very least Cincinnati should have held on at 6.
Must really be sure since LSU is facing sanctions. Best of luck!
Yeah, it's a weird year for college football.
Let's hope he makes a full recovery.
Penn State is a good football team. They would have been a great team had it not been for COVID and injures.
We should be concerned about TTUN this year. They will be ready for us.
Horrible news. I hope he is not feeling any of the ill effects of the virus.
Also, big bummer for the Wisconsin faithful. He is fun to watch and will be a rising star in the conference.
Another example of Franklin's in game mismanagement. It should have been made abundantly clear to his running back not to score.

While the last play of the game was truly a toss up, I would think fans should be mad at Franklin's incompetence as a game manager .
Same here. Hope it's something very minor. Would love to see Hilliard leave his mark on the program.