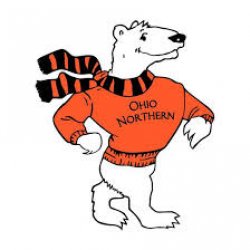 BroJim
---
from Mount Gilead, Ohio
MEMBER SINCE February 01, 2014
Favorites
COLLEGE FOOTBALL PLAYER: Chris Gamble
NFL TEAM: Green Bay
NHL TEAM: Columbus
NBA TEAM: Cleveland
MLB TEAM: Cleveland
SOCCER TEAM: Kosovo
Recent Activity
Keep beating PSU on the field, hard to make a recruiting pitch against that.
Go Bucks!
What's up with the formulated titles nowadays?
That's a cool story. Good luck to your boys.
I don't think it's making people rich, but maybe it's a good living.
How much are these guys making in the CFL?
I prefer second in this case.
Throw a block when he wants too. . . We are going to need a little more than that.
Way too many classic rock stations in Central Ohio. Way too many.
Been asking that for a while.
Sad news - and it's all too frequent coming from FSU.
No way I'm giving up a win to Up North or PSU. If I had too I would flip TCU and Purdue. That said, I'm happy with the way the season turned out. I didn't think the team was capable of winning it all this year.
Go Buckeyes!
I'll agree with it as long as we are beating Up North.
Agreed. Too much importance on the coin toss.
No way Day leaves the QB as is. Someone else is coming on scholarship one way or the other.
Haven't heard much about him in a while. Is he healthy; fully recovered from his high school injury?
I'm excited to see what Gill can do. I'm pulling for the local kid!
If Harbuagh fixes the offense, or gives control up, they will be a better football team.
Seems logical.
The way the draft is talked about one would think it's next week. Things will change- trades, combine, failed drug tests, etc.
Buckeyes look like they will have a good showing in the first round again! Go Buckeyes!
QB recruiting in general. The stupid NCAA rules, how Oklahoma keeps getting these amazing transfers. All of it is ridiculous.
Didn't we offer Danny Clark way too early???