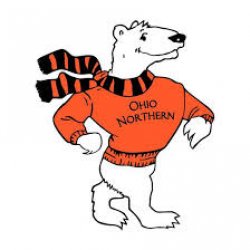 BroJim
---
from Mount Gilead, Ohio
MEMBER SINCE February 01, 2014
Favorites
COLLEGE FOOTBALL PLAYER: Chris Gamble
NFL TEAM: Green Bay
NHL TEAM: Columbus
NBA TEAM: Cleveland
MLB TEAM: Cleveland
SOCCER TEAM: Kosovo
Recent Activity
Same. Still looking for the YouTube link.
I think they look kinda of gaudy.
Go Buckeyes!
I'm a big fan of the spring game. Scoring, the running clock, and random drills don't always makes sense, but it's fun to watch the guys play.
Wow. That's absolutely amazing.
Looking forward to the spring previews and an uneventful summer. Go Buckeyes!
What were those people wearing?!
I think he pleaded guilty and was sentenced as well. It wasn't that long ago.
I don't understand the fixation on Greg Oden. Didn't he punch a woman in the face?
Awesome! Ohio State is THE program!
Nice work Synchronized Swimming Buckeyes!
Good stuff.
I'm excited to see the offensive take its form.
Good for him. I hope the projection becomes reality.
Awesome work! I will have to read this a few times.
Still doing black stripes?
"He killed Michigan on the fly sweep, Rich"
That's great.
I had no idea OSU worked to develop a player's brand.
Cool video. Great recruiting pitch.
Great thread! Upvotes for all.
Thanks for all the updates.
Nice work, Jalin! Buckeye Nation is proud!
Keep beating PSU on the field, hard to make a recruiting pitch against that.
Go Bucks!
What's up with the formulated titles nowadays?
That's a cool story. Good luck to your boys.
I don't think it's making people rich, but maybe it's a good living.