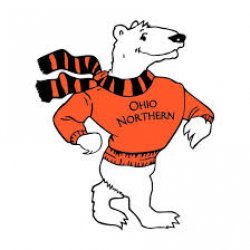 BroJim
---
from Mount Gilead, Ohio
Member since 01 February 2014 | Blog
Favorites
COLLEGE FOOTBALL PLAYER: Chris Gamble
NFL TEAM: Green Bay
NHL TEAM: Columbus
NBA TEAM: Cleveland
MLB TEAM: Cleveland
SOCCER TEAM: Team USA
Recent Activity
Ahh, I didn't see that. What did he say?
My bad. I misinterpreted the question.
Thanks! Always looking for travel tips, anything you can forward would great!
I also spent some time in India. Unfortunately (fortunately??) I missed the orange bowl versus Clemson. Wish I could offer more insight.
I had the same question, here you go.
https://www.elevenwarriors.com/forum/anything-else/2017/06/82620/advice-for-watching-buckeye-games-while-traveling-internationally
Go Bucks!
Seems like there is less coming out of camp this year. Meyer seemed tight lipped. Maybe it's just me.
Looks like hard work to make a football
Happy to see Ada make your list!
Don't forget about the Wilson football factory where all the NFL footballs are made. Also, Ada may be the smallest town in Ohio with three wind turbines. ONU has a pretty eco friendly campus.
Go Polar Bears!
How can we not? He coached/played at Ohio State for over 20 years. The man deserves a building named after him or something.
We do have a strong staff, but I still miss Fickel.
I wouldn't go that far, but it was weak.
Props to Urban for keeping him in check for three years. Having his dad in Columbus probably also helped.
I'm jealous! I'm living in Kosovo for the next two years. . . What I would do for a PI sub.
You're right, simple, but delicious.
The owner went from father to son. It has changed hands again, within the last 3 months.
I use to work there in high school.
Purple Indian is the best!
Completely forgot about him. He is in the darkness somewhere.
Indeed. It's interesting, you meet ethic Albanians living in Kosovo and they say the war meant safety and freedom when it was over. You meet a Serbian living in Kosovo and they say the war meant losing their home (literally) and being force out of their village.
What they say, no one wins in war, it's true.
Thanks for asking.
Pretty solid. Albanian is a really difficult language, and hydration is hard, but overall I'm doing well.
I'm in a small village close to the Serbia boarder. Most people in Kosovo LOVE America. There were not any 4th celebrations, but many locals have congratulated me on Independence today.
Si jeni (how are you), Fatpants?
Happy 4th from Kosovo, folks!
Thanks folks, I have this thread saved!
Thanks. Wish I could afford the 12th warrior options again, as I will be leaning on this site more than already do. Excited about the Noon kick off for the game. That's 6pm there, just have to access a live stream.
Thanks, I appreciate it, burning.