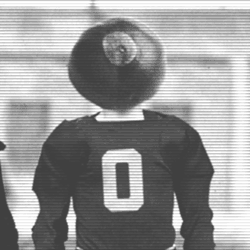 brobbins
---
MEMBER SINCE June 26, 2013
Recent Activity
Boom! Matthew Jones just committed
can someone post the rumor here?
I love trusting Birm on basically everything, I just don't see that many players leaving. Urban always figures out a way to work magic though
anyone thinking Danny Clark is asked to gray shirt?
What time are they announcing?
Also one would think after just straight watching the success of the two programs that we would have the edge. Recruits have to notice that...
We forsure have room for two WR's correct? These are two can't say no to guys IMO.
Bruce did not decommit. However I think he does and we snag a commitment from him, just my thought though.
Josh Perry doesn't get nearly enough credit.
Imagine if all of these guys stayed for their four years of OSU Football...
As long as we get two of Fuller Pyrts and Hamlin Im a happy camper
Its not a problem its just the reality of the situation what is going on is not Birms problem or ours.
anyone else very confused?