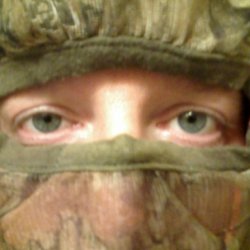 Bringthejuice
---
South Carolina
MEMBER SINCE August 30, 2014
Recent Activity
What time is the announcement? I hate ESPN but I'd still like to see it
I don't know Randy...but it sure sounds like he's pushing for the combine option
The one thing that makes me nervous: we just went from trusting Kevin Warren to do the right thing (in a timely manner) to trusting the NCAA to do the right thing (in a timely manner). Unfortunately experience has taught me to NEVER trust the NCAA to do the right thing (in a timely manner)
I'm guessing everybody at OSU (Coach Day, Gene Smith, etc) knew this could be a possibility and made SURE Davis and Wade knew not to take any benefits from ANYBODY while they waited for a decision
How long will this debacle have an effect on Ohio State and the Big Ten for years to come?
I'm not one for poetry...but this is the best forum topic I've seen in a while :)
I didn't read one word beyond the title, and I don't know squat about Ohio's current attorney general. With that said...I LOVE HIM!!!!!
After actually reading the article, I think the "take a miracle" title is a little clickbait-ish. He didn't say it's going to take a miracle. He essentially said "If a vaccine miraculously came out today...starting in October could be done...but it's still going to be tricky." He definitely did not say anywhere that it's going to take a miracle for the Big 10 to play. I'm sure mine won't be a popular take, but that's fine.
It's crazy to think that the B1G commissioner is likely more hated amongst Ohio State fans right now than even the coach of TTUN
All I have left is the hope of watching Clemson lose. To somebody. Anybody.
At this point it's pretty much lose-lose-lose. I'd just hope the players could get through the spring uninjured. Significant injuries would be devastating and jeopardize their 2021 season for sure
Warren's probably sitting in his office ringing a cow bell, chanting SEC-SEC-SEC
Get Out of your Head: Stopping the Spiral of Toxic Thoughts
I've been reading this for a few days, and I really like it so far. I tend to be pretty introspective, but this book has made me rethink how I think. I've been struggling at times recently, and I've needed a fresh perspective
Heyyy we share a birthday!!
Wait that makes sense. Limited seating at games. Safety concerns for family members
Complimentary access to BTN?
I watched for about 2 1/2 hours last night. It's definitely been good so far
About to start Season 1. Here we go....
He'll make more in one week than most Americans make in one decade. I seriously should've been born a Bosa....
About a thousand rental properties
What was this called on BTN? I'd like to DVR it
I'd love to see more stuff like this