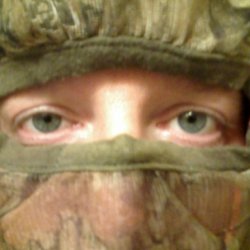 Bringthejuice
---
South Carolina
MEMBER SINCE August 30, 2014
Recent Activity
I grew up with a Mike Hawk
I personally don't think education will ever be the same.
I've been a middle school teacher for about 20 years, and I couldn't agree with this more. If I had a dollar for every time I've said over the past three weeks what you said in your very first sentence...I could go by myself a very expensive steak (takeout of course). Personally I believe this may completely change how we do all kinds of things
#1 for me was working from home. #2 was the puppies. #3 would definitely be my morning rides. I've been able to ride 12 of the past 14 days. Love it
1. I've really enjoyed working from home
2. One of my dogs had puppies Sunday night/Monday morning, but she had some issues. I've been with the puppies 24/7 since. We're 4 days in, though, and I've got 7 beautiful, strong puppies
Noah Potter stands like a Bosa
haha true. i didn't always like aerosmith either (because of Tyler's style) but grew to appreciate it. it helped that the rasp wasn't as bad as Johnson's
ac/dc...i don't like the sound of raspy screaming (or someone who sounds like they screamed for 2 days before recording the song)
I have a friend whose dad was murdered in Mexico a few years ago. Wrong place...wrong time. He got shot in a cab by a dealer who was trying to get away from a cop. That being said...whenever I've gone (and I've gone several times since) I keep in mind how quickly things can go downhill and make choices accordingly. Don't ever put yourself in a situation that makes you uncomfortable. If you start to feel uncomfortable...do something about it and change the situation
With all the 10,000 camera angles and viewing options...you'd think there'd be one that shows Burrow the entire game so I don't ever have to see any more of Clemson than necessary
If anybody knows the difference in culture...it'd be Mattison (and Washington). It's gotta make recruiting 100 times easier for them now knowing that they're recruiting kids to a top tier school/team
There's a fairly justified air of invincibility about this Clemson program right now.
Sounds about right....
Yes. I live in Greenville. Yes. Yes. Yes.
Poll voters and CFP committee members who can't think (and analyze teams) for themselves
I know it's early, but you can't help but think DJ's going to be a special player
Tombstone is all one huge "favorite scene"
Absolutely awesome movie!!
It's a note. In somebody's phone.
I don't know why, but I've never bothered to watch 2 of the 5 on your list...The Princess Bride and Groundhog Day
He's always reminded me of Hubbard. It wouldn't surprise me if he had a similar or even better career