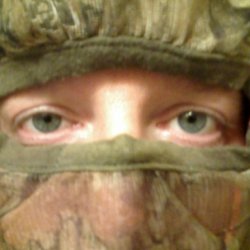 Bringthejuice
---
South Carolina
MEMBER SINCE August 30, 2014
Recent Activity
That Urban would recognize and own the coaching issues on defense and take action
Just curious...are there any players from the 2018 class (who are still with the team) that haven't lost their stripe?
The web address is below. The guy who makes them is extremely good at his craft and great to work with. Take a look at his site:
www.hcscoinrings.com
I like the variety of options you get with rounds. Most of my ounces are in silver eagles now although I've got junk silver and graded coins too. It's a great time to buy
I have to say...silver has pretty much always been my thing. Gold not so much. I've always loved nice Franklins and commemorative halves. I've been buying more bullion lately because it's so cheap. What kind of rounds do you have?
I've collected coins since I was a kid...primarily older US coins. I had studied the markets for years and bought when stuff was super cheap. I sold much of my collection around 2010 when metals prices got ridiculously high. I've spent the past 5 years or so buying more. Without a doubt my most prized coin is the 1889 Morgan silver dollar that I had made into a wedding band set for my wife and I
#1...Try your best to minimize/avoid auto debt
#2...I've got a full-sized 4 door truck. It's safe, great for carrying the family (including car seats), and I can't tell you how much use I get out of the open bed
Interesting article about the author's inheritance and the economy. I, too, have an older relative that concerted about 75% of his total wealth into gold and silver for the exact same reasons
That was the most cringey episode ever
On the contrary...I get the feeling Mr. Day plans to own Cincinnati
i have to get active at some point in the day or evening. i hike. i bike. i swim. sometimes i listen to a podcast or watch/listen to videos while i'm exercising. other times i need to disconnect and have total quiet so that i can process life. either way...i have to get active for at least 45 minutes (but usually longer)
you're right. the change not so much in what i eat but when i eat has made a huge difference for me. i listened to a couple really interesting podcasts where joe rogan talked to dr. peter attia (and another with george st. pierre) basically about fasting and its overall effect on the body. they were both really interesting.
i logged in to put in a plug for intermittent fasting and time restricted eating, but you beat me to it. i started a fasting/feeding schedule late last summer and dropped about 30 pounds in 2 months. i could write a laundry list of benefits for me, personally, that were byproducts of getting on a fasting/feeding schedule. probably the 2 biggest and most impactful have been (1) unbelievable energy levels from the outset because my body has become way more efficient at processing usable energy sources and (2) how my stomach feels. i've had debilitating irritable bowel syndrome for about 20 years. i used to eat 24/7, so my disgestive system literally never got a break. so i felt like crap nearly 24/7. within 24 hours of starting my first fast, i started to feel better physically. giving my digestive system a break has completely changed my life. not even kidding.
Personally, I was glad to read 5'10" and 296. That makes me a little more fit than the #2 APB for 2021
Who typically carries the weight of paying large college coaching contracts? Boosters? Tax payers?
So what would you say to a parent who does not have many of the same interests?
for me, building meaningful relationships with kids comes down to time and interaction. i often don't share the same interests as the kids i teach. most of my kids aren't really into the same stuff that i'm into. so here's what i do--i find out what my students are interested in, and we just talk about it. we eventualy find some common point of interest or experience, and i purposefully interact with that student in that realm. in all the years i've taught, i've never found one student who didn't appreciate my willingness to take the time to interact with them, but it really helps if the interaction is based around something that's interesting to them. that's what's so cool about it--you don't have to be an expert in any particular field or even have to share the same interests. what matters is the time you spend with them. that's what they want, and that's how quality relationships are built.
often, though, that means setting aside time just for interaction. it doesn't need to be complicated though. you don't need to force him to go fishing for the weekend in the name of "quality guy time." you don't need to spend an entire saturday at a renaissance fair either. just do little stuff. go get ice cream together every once in a while. he likes to read, so take him to Barnes and Noble. you mentioned that you don't like to read, but that's not a problem. cultivating a healthy relationship with your child is worth the time and any inconvenience. so let him find a book he likes while you find something that's interesting enough to hold your attention for a few minutes, and then sit together and read. when you're headed home, ask him about the book or magazine he chose to read. just talk to him. talk about anything he'd be prone to want to talk about.
i've found that asking questions (and, of course, listening to the answers and letting those answers stear the conversation) is one of the keys to meaningful, relationship-building conversation with young people. but it doesn't have to be super deep stuff. in fact, at first, it probably shouldn't be. here's a perfect example. i've got a student this year that's had a really hard time behaviorally. i mean bad. like really bad. he started off the year (and remained this way until about 2 months ago) with a horribly disrespectful attitude, not just toward me, but toward his own peers. he made it clear almost every day that he despised everybody in the room...until the day i mentioned a topic in class that he truly loves. the topic i mentioned? chickens. i mentioned to the class that i've been doing research for about a year, and that my goal is to start raising my own chicken eggs, beginning this year. chicken breeds. hatchling care. roost heights. the whole thing. anyhow, this guy comes up to me after class that day and says "you seriously need to get you some chickens," and he proceeds to tell me about his own experience with them. needless to say, we now talk about chickens. regularly. a lot. just today he came to see me after class because he wanted to know if i had gotten my babies yet. he wants his parents to set up a time for me to come by their house to see their coop setup and see his birds. this...from a kid who, 2 months ago, would've probably laughed had i been killed in a car accident. by the way--getting back to the original topic of the correlation between relationships and behavior--this kid hasn't even hiccuped in my class in probably a month and a half. having that connection matters to him now. that relationship is still very young and very fragile (kinda like a chicken egg), and he doesn't want to do anything to harm it. it's remarkable. we've connected over chickens, and he's a completely different kid for it.
i hope this has at least helped clarify my perspective a little. developing healthy relationships is very doable, but it doesn't have to feel like a roll of the dice. it just takes time and (sometimes) intentional effort.
i have no personal experience with military academies, but i am a middle school teacher with about 20 years of experience. it's been interesting reading through people's responses to your situation and their philosophies on both child development and child rearing. i don't care to address all the advice laid out in this thread. there just isn't enough time. but i will make a couple points of my own.
1. i find that kids who tend to struggle the most (behaviorally) often lack a strong understanding of the relationship between behaviors and their consequences. i believe that it's my job, as their teacher and a mentor, to help them make that connection. ask my kids, and they'll tell you--i'm a huge fan of natural consequences. i rarely reason with them. it's all about cause and effect. it's that easy.
2. over the years, i've found that--if i'm seeing a lot of behavior problems in the classroom--nine times out of ten i haven't been doing a good job at managing the students. if things are out of control, it's usually the result of my own poor management. i've also found that tired kids (and busy kids) are good kids. most behavioral issues arise when kids are bored, so part of my job is to make sure they don't get there. that takes work. all of this takes a lot of work.
3. quality leadership begins with trust, and so do quality relationships. kids are incredibly relational, including the ones who act out. here's the bottom line--if you have no relationship, you have nothing. i don't care who you are, what your occupation is, or how successful you are at your job. it takes time to cultivate a relationship with your child. it takes a lot of time. but, if you nurture the relationship and actively look for ways to build it, you'll find that it gives you way more power on the days when things go badly.
4. love your child. treat him the way you would want to be treated. in other words, be kind to him. be patient with him. talk to him in a tone that shows love and respect. be honest and fair, and always be genuine. i'm certainly not saying to give him whatever he wants. but i am saying to look out for his interests and your wife's more than you look out for your own. modeling unconditional love never hurt anybody.
what you ultimately decide to do is not my business at all, but i do wish you the best.
Don't Waste your Life by John Piper
Hiking the Carolina Mountains by Danny Bernstein
here's my unpopular take...i think some people (including myself, at times) could probably benefit from spending less time on this site and more time doing other, healthier, more productive things
We've had more talent on the field over the past several years than almost every opponent we've played. Seriously...when was the last time our players stepped onto the field against an opponent where we were clearly outclassed from a talent perspective? Yet how many times have we been out-coached or out-schemed? How many times have we seen sub-par development from position coaches and sub-par scheme prep (and sometimes zero creativity) from coordinators? Way too many times. Withers? Z Smith? Beck? Davis? Warriner (as the OC...not when he was the O-line coach)? We've suffered blowout losses to Clemson, Iowa, and Purdue in each of the past three seasons. News flash: We didn't lose those games because of lack of talent. We got out-coached (and humiliated) in every single one of them. As a fanbase, we expect to have one of the most talented rosters in America year in and year out. Why is it asking too much to have the same expectations for the coaching staff? I don't expect perfection in the on-field product. I never have. I don't expect perfect records. Ever. But I definitely do expect Ohio State to field one of the most talented coaching staffs in college football. If we're going to hold a 20 year old kid accountable for the mistakes he makes on the field, I think it's only fair that we do the same for the adults who are tasked with developing him and putting his team in a position to win.
For what it's worth, when the bulk of someone's arguments consists of generalization and name-calling, that's usually not a conversation worth having.
With all due respect...this is one of the dumbest comments I've ever read
...his standard for coaching talent wasn't the same as it was for player talent.
I think that's a great way to look at it. I totally understand that it's asking a lot to expect better than 83-9. But let's be honest...with the talent we had, many of those losses should've never happened
Our back 7 will once again be a strength of the team. There you have it...bold, baseless, and crazy.