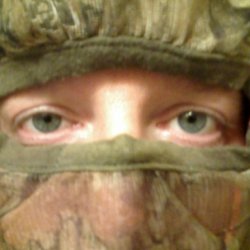 Bringthejuice
---
South Carolina
MEMBER SINCE August 30, 2014
Recent Activity
I think the committee loves the SEC and loves Alabama. Therefore...I won't ever believe that the committee will leave Alabama out of this year's playoff until I see them actually do it. I see them dropping this week...but the committee will justify putting them in eventually because they played the #1 team (yes...LSU will jump Ohio State) and lost in a close game. I'm NOT saying I like it. I just don't trust the committee to do the right thing when it comes to either the SEC or Alabama
Boss's quickly becoming one of my favorites to listen to
What (if anything) about both Penn State and m******* worries you as we look forward to those matchups?
Ok nevermind. Maybe next year??
Mindset: the Psychology of Success by Carol Dweck.
I know the book has been around a while, but I'm just now getting into reading stuff like this...and I'm loving it
He'd be wise to shut up. His team could potentially play us in a couple months. Remember the last time OU made comments about us before they faced us? And that was just stuff about our "basic defense"? He'd be wise to not talk
I'm guessing most of the people on here who have commented negatively about this haven't actually seen the interview yet. He wasn't at all saying that he was interested in coaching the Cowboys. They were talking about Lincoln Riley. So Urban said when the Cowboys call, or the Yankees, or one of those premier sports organizations calls you (as a bigtime coach)…you take that phone call. It was all hypothetical and not even about him
Something-0 (and the "something" is 40+)
sadly, Joey Galloway thinks clemson deserves to be #1 until they lose
Could NOT agree more!! I'd love to see the all whites in Ann Arbor in a few weeks
Do you like the black unis? What's your favorite alt uni?
Are those the new Alabama 55's?
The Michigan State game seemed like a breakout game for the 2014 Buckeye team. It's as if you guys used that game to announce your presence to the CFP world. What can you tell us about your memories from that game (or the prep leading up to it)?
1. Ohio State
2. Alabama
3. Georgia
4. Oklahoma
5. Auburn
6. Wisconsin
7. LSU
8. Notre Dame
9. Texas
10. Clemson
Hahahahaha very well said
You know Urban better than anybody else on here. What would his honest reaction be (behind closed doors) to the chatter coming from Ann Arbor that some M******* fans would love for him to coach there?