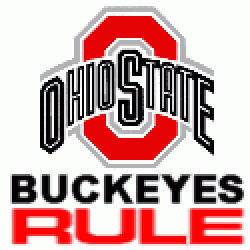 brglr14
---
TOLEDO OHIO (via TOLEDO OHIO)
MEMBER SINCE October 17, 2012
Favorites
COLLEGE FOOTBALL PLAYER: SPIELMAN
NFL TEAM: DETROIT LIONS
NHL TEAM: REDWINGS
NBA TEAM: PISTONS
MLB TEAM: TIGERS
SOCCER TEAM: UMM................NO
Recent Activity
awesome, this read is now one of my favorite things.
Clemson fans are really living thru 2016. I hope the team is too. this osu team is so different. anyone really paying attention knows that. that 16 team was challenged offensively. exact opposite of a year ago when it was the defense. have ton of respect for Clemson but the more I read and hear it sounds a lot like 2002 Miami and the bucks are in over their heads.
and yet you are here......
some of those sacks giving came at times when games were close and I think fields ate it rather than a turnover. also remember a few times we hit big plays after a sack. im good with the live to play another down attitude. totally understand giving the edge to the clemson QB. but pretty sure tua had the edge a year ago.
don't believe for a minute they are leaving him alone. he gets help all game. the so called talking heads have said he has struggled at times this vs sub par talent. hes getting doubled and tripled its time for the guys opposite him to really step up
don't know about anyone else but always hated this position. always felt meyer forced his O coordinator to force the ball to that spot.
you think he played that way because he was a coward...….wtf. how good were you...….keyboard coward
someone tell them to put the green buckeye leaves on the helmet...……..looks much better
don't care what a traditional thinker believes. been many spring game super stars that barely sniffed the field. if fields even approaches haskins #s other than touchdowns probably means the team has a whole is struggling.
a receiver with a 100 receptions? I think hill will be lucky to hit 70 again. a better D for one will take away the need throw all over the place again and fields is no haskins.
almost wish that was kept private...…….so they don't get any ideas on how to be respectful
loved it. would of liked the radio broadcast rather than the asshole twins but awesome anyways
does ohio state football need espns exposure? lots of negativity being driven by espn this season
over it. zach cost himself. really hope the meyers survive it and are at osu for a long time to come. excited for the season. hope like any osu fan that its as great as ever. hope when its all said and done the recruiting classes hold or get better and more important to me is where is this coaching staff at with meyer. do they want to be here and respect him with all thats happened.
no one i trust more than tim may when it comes to covering ohio state football. feeling pretty confident now
does anyone really believe anything he said coincides with what she said? for me this still comes down to what the investigators believe meyer did or didnt do.
thats what is kind of troubling. the police dept. nor the atlh. dept is coming forward and saying yes or no that that happened. seems like it would make this pretty cut and dry.
do the individuals deciding meyers fate even care about this? if they are only focused on what he said and didnt say at media day he has a problem.